We invented the Airwasher in 1981 when no one else was interested in indoor air quality. Venta is proud to celebrate 35 years of indoor air innovation!
This year, Venta is celebrating 35 years of innovation in air crafting. Today, we are Europe's number one best-selling Airwasher and we are proud to be sold all over the world, sharing our passion for healthy indoor air quality in over 20 countries.
When Venta was started in Germany in 1981, we were committed to solving the problems associated with dry and dirty indoor air. This commitment led to our invention of the Venta Airwasher, the eco-friendly evaporative humidifier with no filters.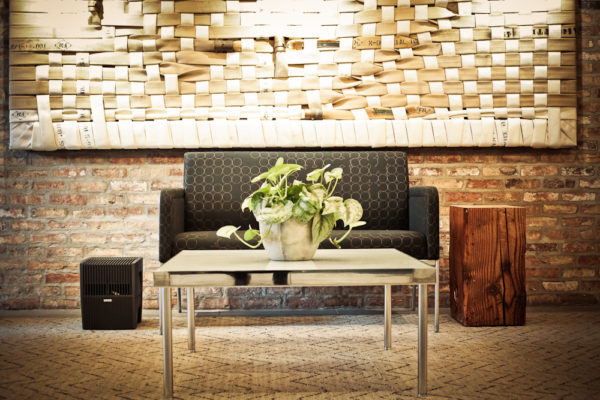 "Our Airwashers are the product of over 35 years research and development, constantly inventing and sourcing dependable, effective and safe technologies, backed by our famous German design, engineering and manufacturing." -Fred Hitzler, Inventor Venta Airwasher
An Industry Leader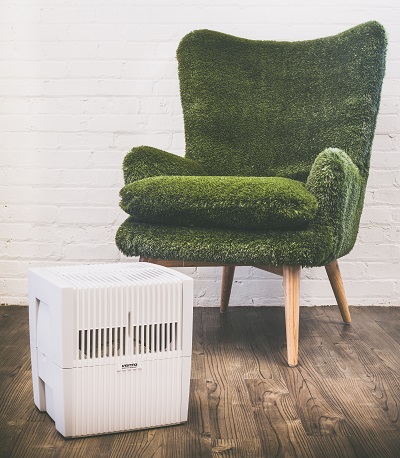 Just this year, Venta was named the Best Overall Airwasher by BestAdvisor, proving that more than 35 years after inventing the Airwasher system, we are still the best. Not only have we worked hard to create a product that is simple to use and maintain, but we have also been continuously committed to reducing our carbon footprint. Every unit is made with 100% green energy, we design our units to be 100% recyclable and our units are designed to last a lifetime. This is why you'll find our Airwashers in bedrooms, offices, stores, doctors' offices, living rooms, instrument rooms, and more, but never landfills.
The Venta Family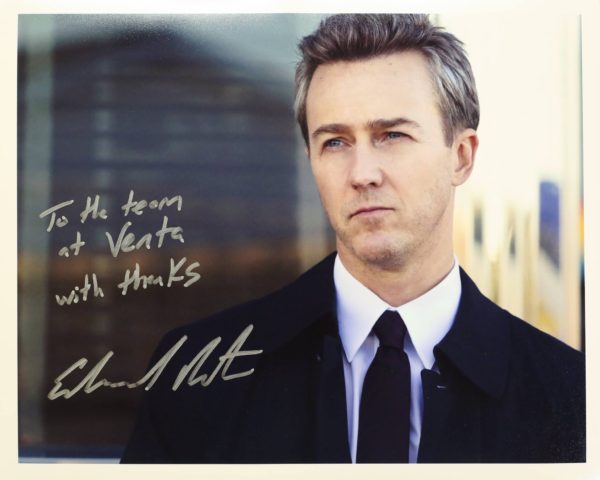 Ultimately, we wouldn't be celebrating our 35th Anniversary if it weren't for our loyal Venta Family. Our family includes world-renowned musicians and singers to academy award-nominated actors, to parents seeking allergy relief for their children. Our team at Venta USA takes tremendous pride in helping our customers solve their indoor air quality problems.
We thank our customers for choosing Venta. Crafting a perfect balance of humidification natural reduction of indoor air pollutants may be our mission, but it's the stories from our customers that drive us to work our hardest.
"I've had my Venta Airwasher Humidifier for approximately 14 years and it is still going strong. I own the large unit and use it in my bedroom for the nighttime. It humidifies the air to just the right level, is simple to use, maintain and clean, and once filled the tank lasts for 2 to 3 nights during the dry, northern, winter months. It is a good-looking unit that fits into my decor unobtrusively. It is quiet, there is no white dust and I love the fact that it is sanitary and doesn't require filters that other machines need, that trap and hold dirt and bacteria." -Venta Customer Deborah H.

"I'm impressed with the cleverness and sophistication behind the simplicity of how they work. It's fantastic to not have to deal with filters and that sort of stuff." -Academy Award nominated actor, Edward Norton

"I have several units and I am happy to report that all have functioned flawlessly since their purchase several years ago. I have recommended the product to several friends which I generally don't do but with the confidence that I have in the product I had no reservation in doing so." -Venta Customer Richard L.

"I love the way it works. As a professional musician and vocalist (Edward Sharpe and the Magnetic Zeros), it gives me what I need for sleeping conditions that allow me to perform at my best during the day." -Edward Sharpe and the Magnetic Zeros musician & solo artist Christopher 'Crash' Richard

"My son is allergic to everything in the environment and requires loads of pills and potions just to partially control it. We have seen allergists, dermatologists, and ENT's. We took all the advice we could find, from removing the carpet to getting him immunotherapy shots. He has had surgery and taken every single medication they put out on the market. So when we had the opportunity to try out a Venta Airwasher, I jumped. People – if you do not have one of these things, you have no idea what you are missing. He claimed he hasn't slept so well in ages after one night (with the Airwasher). Then he said he could breathe through his nose for the first time in recent memory and I was sold. I expected the honeymoon to end, but after a couple weeks he emphatically told me that no matter where he moved, the Venta Airwasher was his and was going with him." –Blunt Moms contributing author, Melissa Morritt Coble

"They are so quiet, so easy to take care of and I love that you don't have to mess with the filters. Plus I love anything made in Germany as it almost always excellent quality, like these items. My Venta Airwashers have held up so well but even if they should break I would without a doubt buy them again. I have dealt with your customer service this week and again about 5 years ago. It could not have been easier to get my parts replaced. The service is excellent. So tell your customers to spend a little extra money and get the best!" -Venta Customer Cheryl P.

"We have two Venta Airwashers that have helped keep my asthma at bay for many years now! They run 24/7 and are easy to maintain, and are attractive as well. Your customer service is excellent and we hope to remain loyal users for many years to come!" -Venta Customer Natalie R.

"I have tried out a large number of air humidifiers and air purifiers. As far as I am concerned there is nothing better than the Venta Airwasher. It protects me from dry and bad indoor air." -Spanish tenor, José Carreras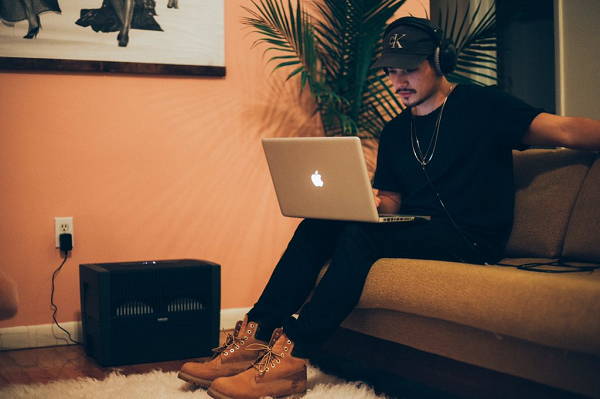 Here's to 35 more years of air-crafting innovations and earning your loyalty!