Image Source: Morrison Hotel Gallery
Like many other professional singers and musicians, Edward Sharpe and the Magnetic Zeros member Christopher Richard relies on Venta to perform at his best.
It's no secret that musicians and singers are big fans of humidifiers. Maintaining a healthy level of indoor humidity is essential for instrument and voice care. Musicians and singers from all over the world rely on Venta to provide healthy indoor air quality so they can perform at their best.
Team Venta was ecstatic to hear that Christopher "Crash" Richard of the indie-folk band Edward Sharpe and the Magnetic Zeros was a fan of our humidifiers:
"I love the way it works. As a professional musician and vocalist (Edward Sharpe and the Magnetic Zeros), it gives me what I need for sleeping conditions that allow me to perform at my best during the day."
Like several other professional singers and musicians including tenor José Carreras, pianist Alfred Brendel, violinist Nigel Kennedy, and singer Nick Dungo, Christopher Richard relies on Venta for optimal humidification so he can perform his best.
Venta Humidifiers are the premium choice for musicians and singers who need to keep their indoor air perfectly humidified. Our dual-function humidifier and air purifier units operate by a revolutionary cold evaporation system that makes over-humidification virtually impossible. With Venta, there's no white dust, no dirty filters to deal with, and minimal maintenance so musical artists can focus on perfecting their craft.
Humidification: A Top Priority for Singers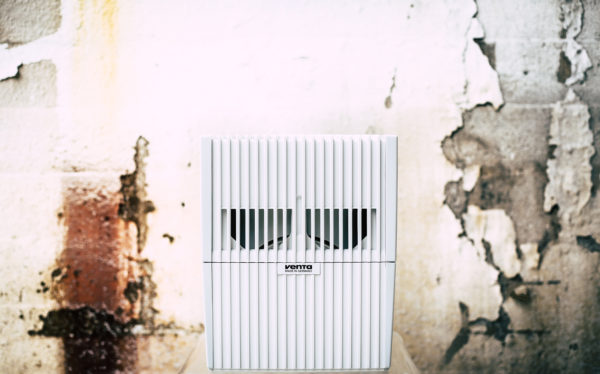 Proper hydration is a top priority for singers as their vocal chords need to stay lubricated and moisturized throughout the day. A humidifier (especially when sleeping) is one of the best ways to ensure the body is staying properly hydrated. When you're sleeping, your body loses moisture and you're not able to keep hydrating yourself as you would with glasses of water throughout the day. That's why so many singers simply cannot perform their best unless they sleep with a humidifier in their bedroom (or tour bus).
You don't have to be a world-renowned singer to appreciate the benefits of using a humidifier. But with all of the health and wellness benefits that come with owning a Venta, it's no wonder professional singers like Christopher Richard and José Carreras have chosen us to be their go-to humidifier.
Are you a singer or musician and rely on a humidifier for instrument/voice care? Let us know!