TIPS AGAINST ALLERGIES
There are many ways to fight the cause and rid your home of allergens. What you can do?
We clarify.
LEARN MORE
<video src="/media/e1/9f/9a/1604334742/Venta-Variante-3-10sec_EN.mp4" muted autoplay loop playsinline style="max-height: 200px"></video>
At the top:
The Venta LW25 Original humidifier was named the best product in its category by Forbes Vetted.
Ingeniously simple effective humidification technology, hygienic without filters and foolproof operation and cleaning.
LEARN MORE
TO THE PRODUCT
FromForbes. ©2021 Forbes. All rights reserved. Used under license.
From the Forbes Vetted Contributor Group. Opinions expressed by Forbes Contributors are their own.
DOWNLOAD NOW THE NEW VENTA HOME APP
Dear Venta customer, Please download and re-register the new Venta Home App today.
Unfortunately, the previous app version will no longer be available.
The new Original Connect Air Humidifier
The Original Connect Air Humidifier combines modern smart home features with the hygienic Venta evaporative humidification technology - without the need for filters. It helps you to achieve healthy humidified air and naturally reduces air pollutants. You can even conveniently monitor and manage your WiFi-enabled Original Connect with the Venta Home app from anywhere.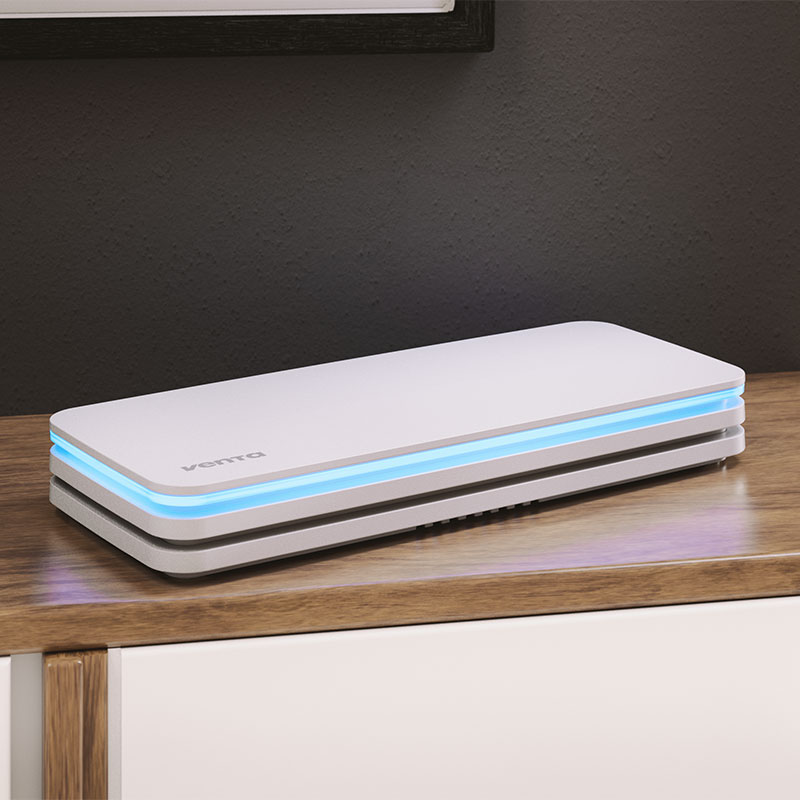 Venta AirSense is the new professional indoor climate and air quality meter
The innovative and intelligent devices Venta AirSense Eco and AirSense Pro take indoor air quality monitoring to the next level. How is the air quality in your child's room? Should we ventilate the living room more often? Is the air in the bedroom too dry?
Venta AirSense measures, monitors, and analyzes airborne substances in real time, and alerts you to changes in air quality, while the Venta Home App advises you on how to improve your indoor air. This modern and intelligent smart home device is designed to transmit important data to automatically manage WiFi-enabled Venta devices, but can also be used independently of them.
VENTA PREMIUM TECHNOLOGY FOR YOUR INDOOR CLIMATE
The secret of our success:
Principles you can trust.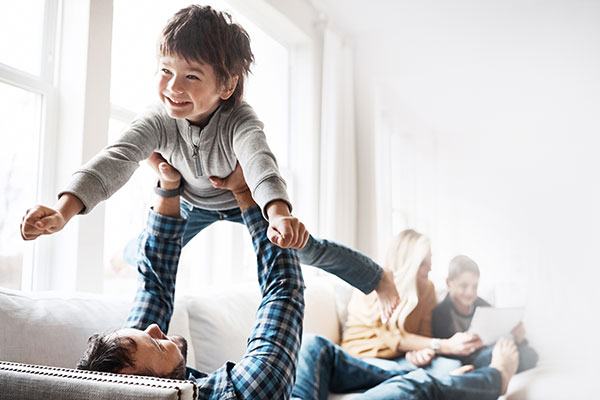 The easy way to good air
Do you want your home to be a place where you simply feel good?
The Venta Air Huimidifiers, Air Purifiers, and Airwashers will do a great job for you. It supports healthy humidity and the natural reduction of pollutants in the air.
Fresh air. A good feeling.
SARS CoV 2 (COVID 19) AND AIR FILTERS
Highly efficient H13/H14 certified filters reduce airborne virus carriers.


Read more
DO YOU SUFFER FROM ALLERGIES OR BREATHING DIFFICULTIES?
With high-performing Air Purifiers, you create allergen-free, cleaner air in your home, so you can breathe freely.
Jetzt entdecken


It started with a brilliant idea
In 1981, Venta's founder Fred Hitzler invented the Airwasher and revolutionised the market.
He recognised that indoor air is often much too dry and also contaminated with harmful substances. His solution was the principle of trapping air impurities in water and simultaneously humidifying the air.
FILL WITH WATER,
SWITCH ON, RELAX.
SIMPLY INGENIOUS. INGENIOUSLY SIMPLE.