Ventilation appliance (air supply and extraction)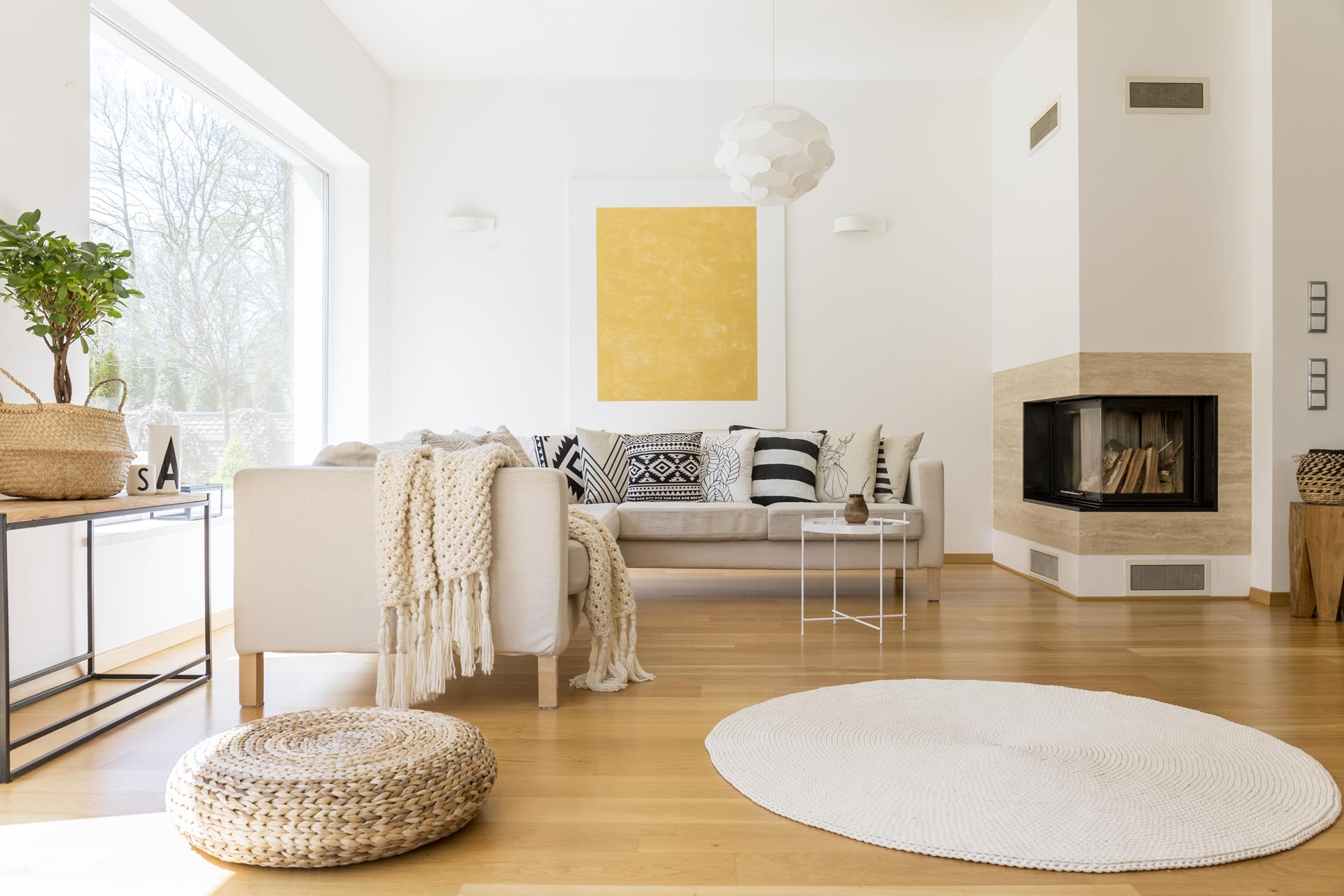 Ventilation systems that extract used air and supply fresh air save energy and provide a consistent, controlled minimum exchange of air without the need to open windows. They also ensure air humidity does not become too high. However, ventilation systems can make the air too dry. Here are some tips to help you choose the right system for a new build or improve an already installed ventilation system.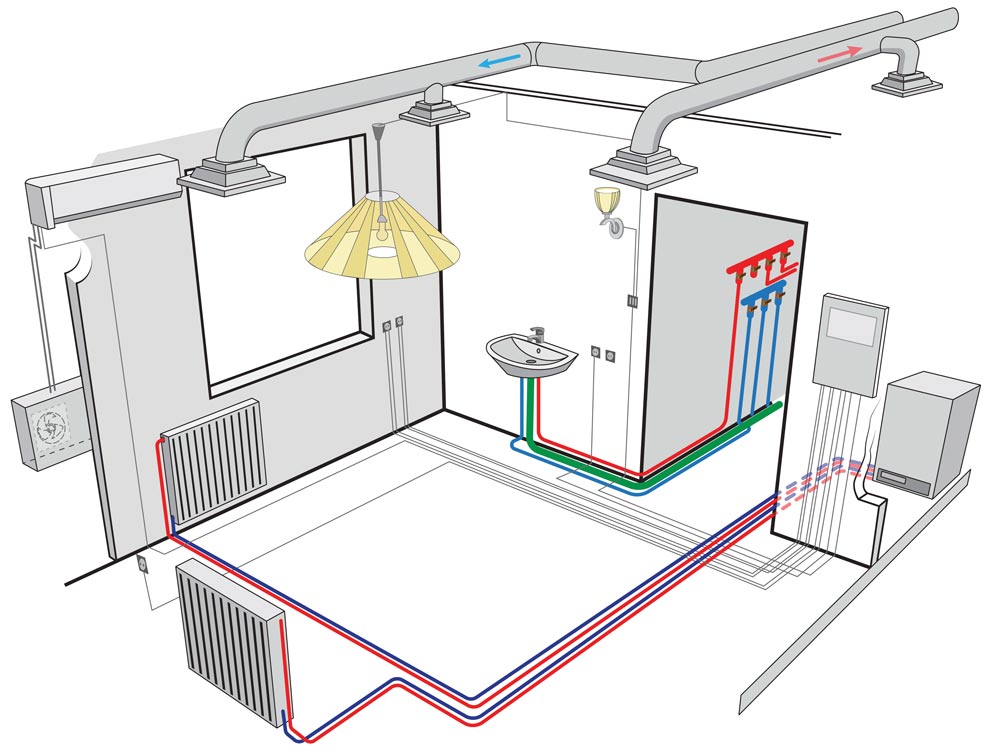 How do ventilation systems for air supply and extraction work?
The main job of a ventilation system is to replace stale indoor air with fresh, pure air from outside. Put simply, the outdoor air is actively drawn in, usually pre-heated by a heat recovery device, and distributed in the rooms via an air duct system. Simultaneously, the indoor air is extracted and emitted to the outside. Special filters trap insects, pollen or dust so they don't get into the house.
Ventilation systems in new builds
You want to build a house that's especially energy efficient or you're interested in a ventilation system for your new home? Read on to find out the basic types of ventilation system and what to look out for.
Continuously improving standards mean that today's houses are built with better insulation and air-tightness. This makes them more energy efficient and ensures no air flows in or out by itself. It's difficult to achieve good air quality simply by opening windows. That's why a ventilation system not only makes sense, but is often essential. A general distinction is made between central and decentral ventilation systems.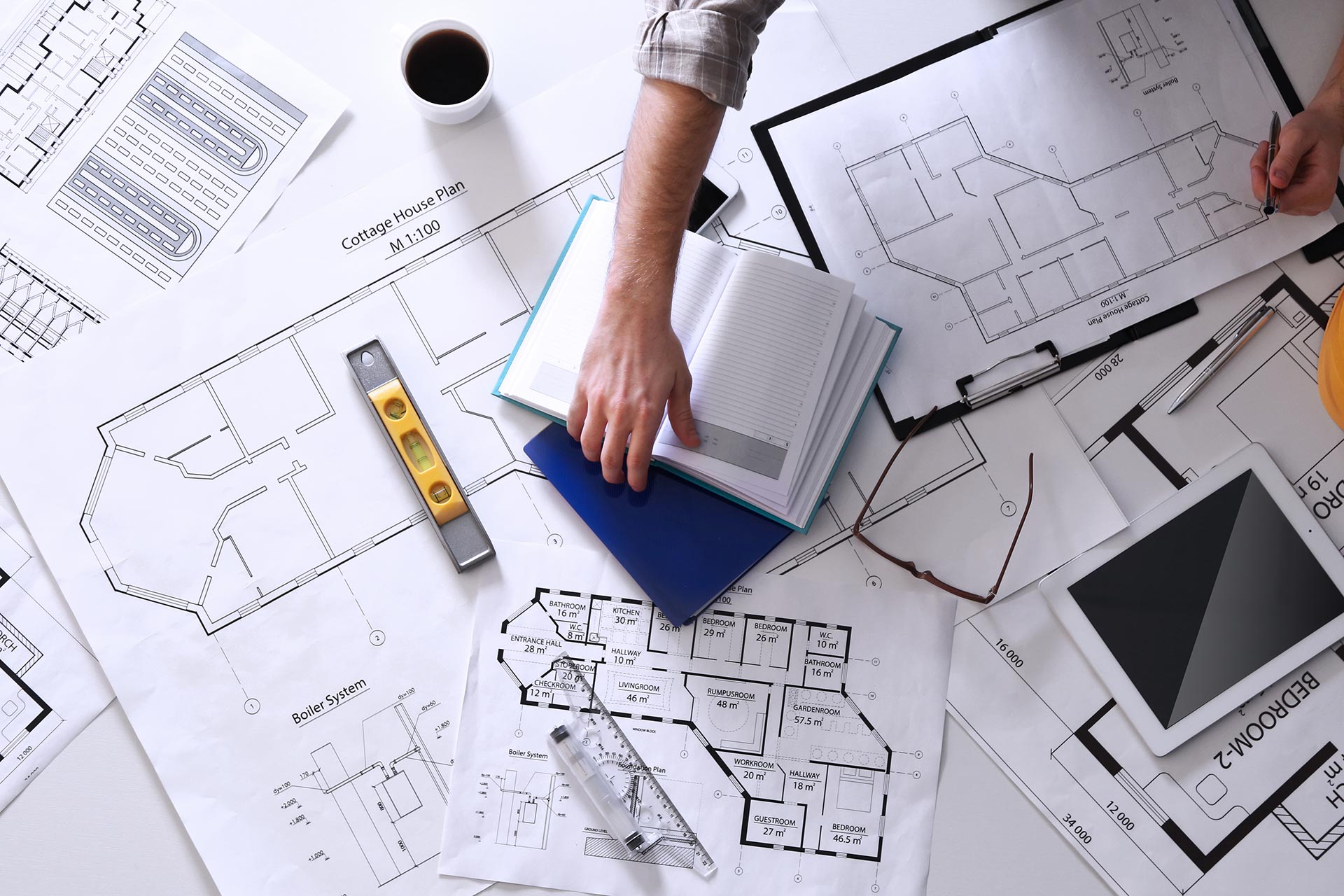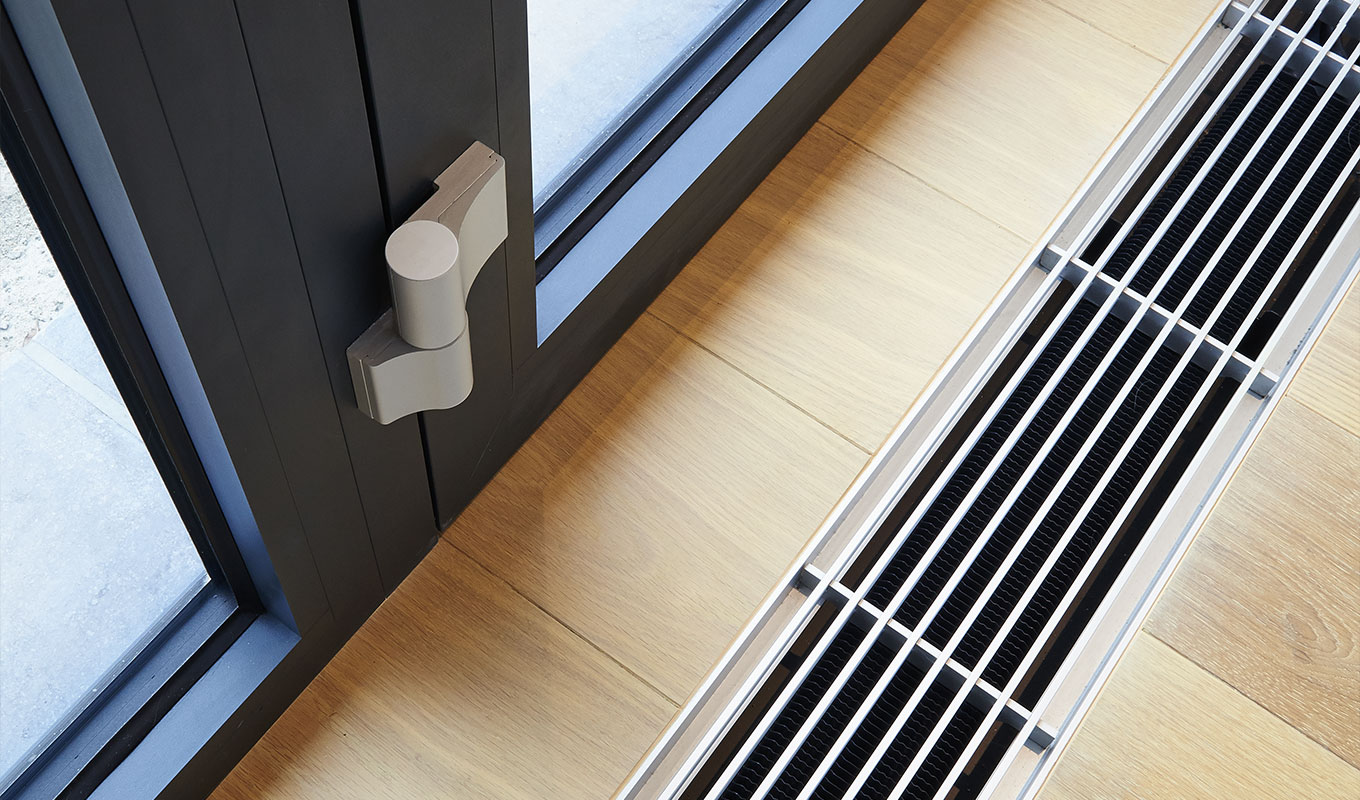 Central ventilation system
As the name indicates, central systems are installed at a central location such as the cellar. A central unit connects the outdoor area and a duct system which extends into all rooms. The air is supplied to and extracted from the rooms and the unit is controlled from this central point.
Decentral ventilation system
These types operate in individual rooms, e.g. the kitchen or bathroom, where humidity is higher. The unit (mostly integrated in the wall) only operates in the room where it is installed. If a ventilation system is required in all rooms, a unit must be separately installed in every additional room. This means the air circulation must be individually controlled in each room.
Decentral systems can be retrofitted, which is not possible for central systems.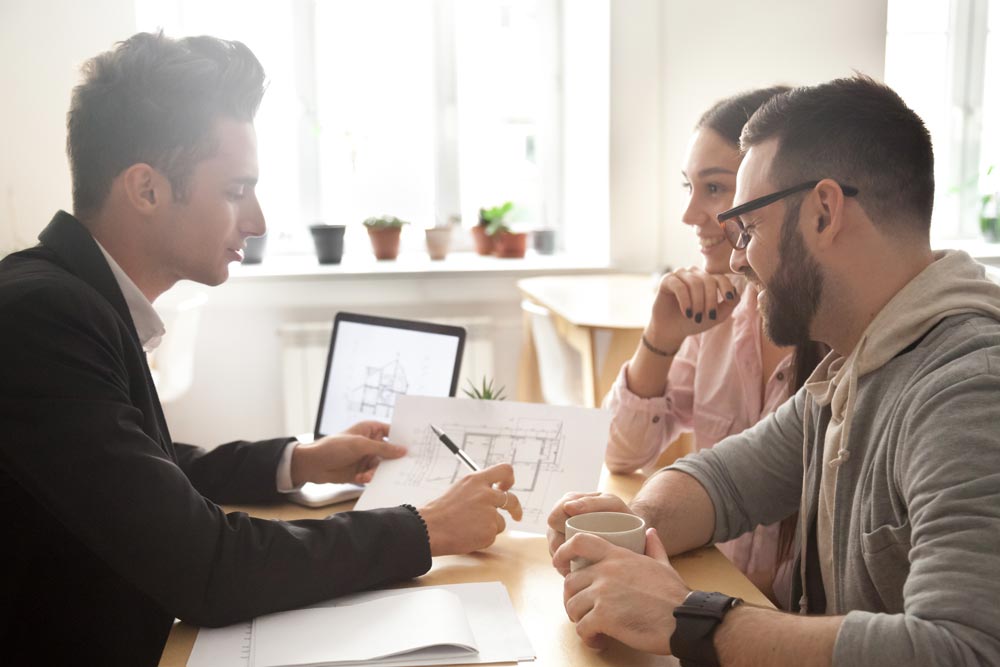 What do you need to look out for when building a new house with a ventilation system?
Make sure you plan a suitable ventilation concept for the building. Determine in advance what kind of ventilation is best to achieve a good room climate and avoid building damage.
If you choose a central ventilation system, make sure it features a humidity sensor. The sensor measures the current indoor and outdoor humidity and controls the system to maintain a constant humidity and air quality in the rooms.
Do ventilation systems cause dry air?
Do you already live in a house with a ventilation system, but experience very dry air in your rooms?
Especially in winter, some ventilation systems can cause dry air. Cold and dry outdoor air is drawn in, heated and distributed in the rooms.
However, heating the air does not alter its humidity, so the relative indoor humidity drops. A value below 40 percent is defined as dry air.
In this case, you should take action. Incidentally, dry air is not good for wooden flooring either. Consistently dry air can cause permanent damage in the form of cracks in the wood.
What to do if the air is too dry
A common mistake in winter is switching off the ventilation system if the indoor humidity is low. This isn't necessary, because there are plenty of other things you can do.
One solution is to turn the ventilation system down a setting or adjust it to the current weather conditions. Some systems feature sensors that measure humidity for easy adjustment. This is how you can guarantee optimal ventilation.
If your system does not feature sensors or your air is still too dry even after switching to a low setting, you can try other solutions.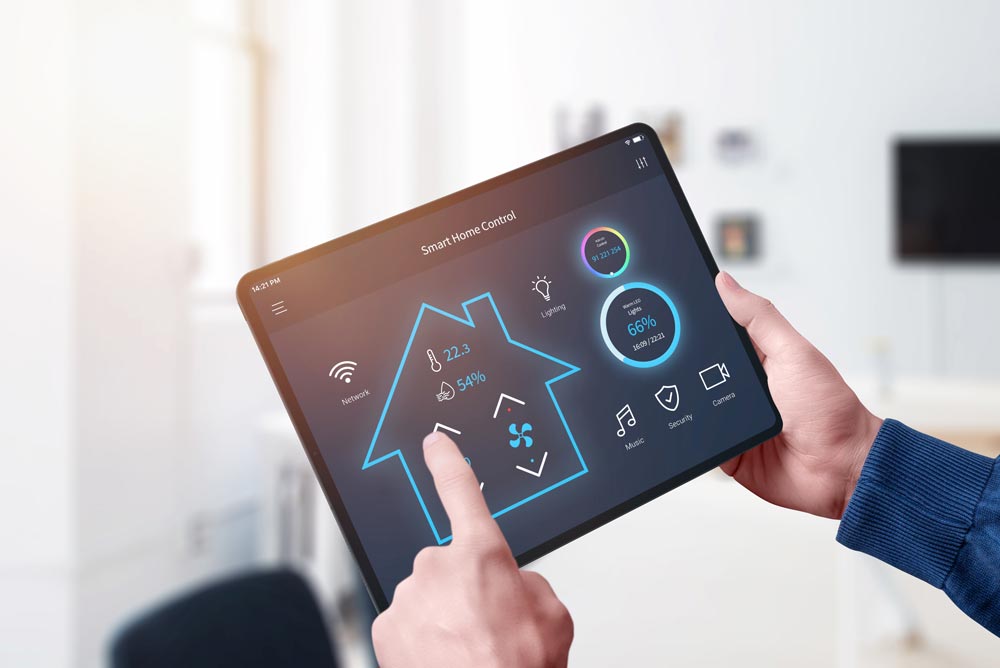 Easy humidification solution
An uncomplicated and reliable answer is a humidifier. These appliances add moisture to the air dried out by the ventilation system to create a pleasant indoor climate.
Humidifiers don't require any technical setup. They work simply with tap water, are easy to operate, low-maintenance and extremely easy to clean.
All year round, they ensure an optimal humidity in your home of between 40 and 60 percent. Additionally, Humidifiers naturally help reduce harmful substances from the indoor air, such as dust or pollen.
Choosing the right appliance:
Your ventilation system ensures a constant exchange of air. This means that, in colder months, it regularly channels fresh, dry air into your rooms. That's why it's extremely important when buying a humidifier to choose an appliance with a capacity double the square-metre size of your room. This ensures it can handle the volume of air required for effective humidification.
Also note that the capacity calculation assumes a room with closed doors.
Example 1 with closed doors: If you need a humidifier for a 20 m2 closed room and use a ventilation system, choose a humidifier for a space of 40 m2.
If you keep the doors open, add the areas of the adjacent rooms to your original room size. We recommend that you add another ⅓ to the total room area to ensure the appliance achieves the required results even at a low or medium setting. This also means it doesn't operate at its limit so the noise level remains low.
Example 2 with open doors (Room size from Example 1: 40 m2): If the doors are open and the room is adjacent to a 15 m2 room, add the two room sizes together (intermediate sum: 55 m2). Then add another ⅓ of the intermediate sum so that the appliance doesn't have to operate at its limit. Therefore, the appliance should be designed for an area of approx. 73 m2.
Do you already own a humidifier, but it doesn't produce the optimal humidity even at the highest setting?
This indicates that the appliance is not suitable for the room size and you may need a larger unit (see above "Choosing the right appliance").
Venta Airwashers and Humidifiers
Filter