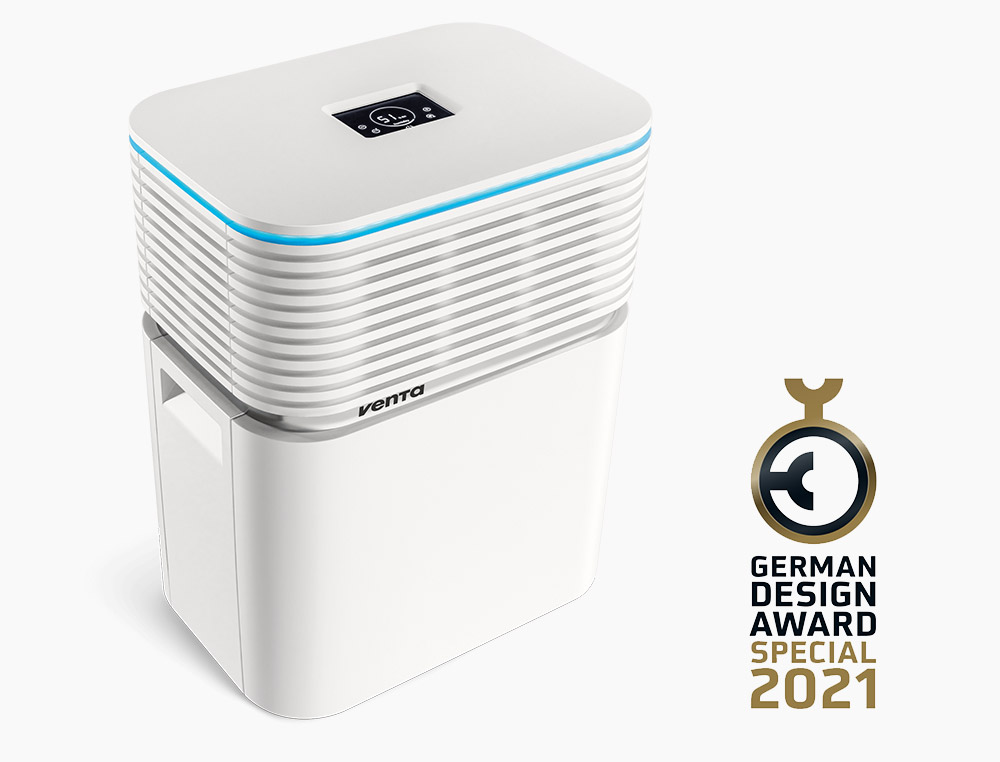 German Design Award Special 2021
The German Design Award goes to innovative products and projects that break new ground in German and international design. The international jury reflects this scope. We are the proud winners of the German Design Award Special 2021 for our Venta AeroStyle Airwasher.
Jury verdict: The Airwasher impresses with a puristic design that is not only timelessly elegant, but also meets today's demands for effective technology and user-friendliness.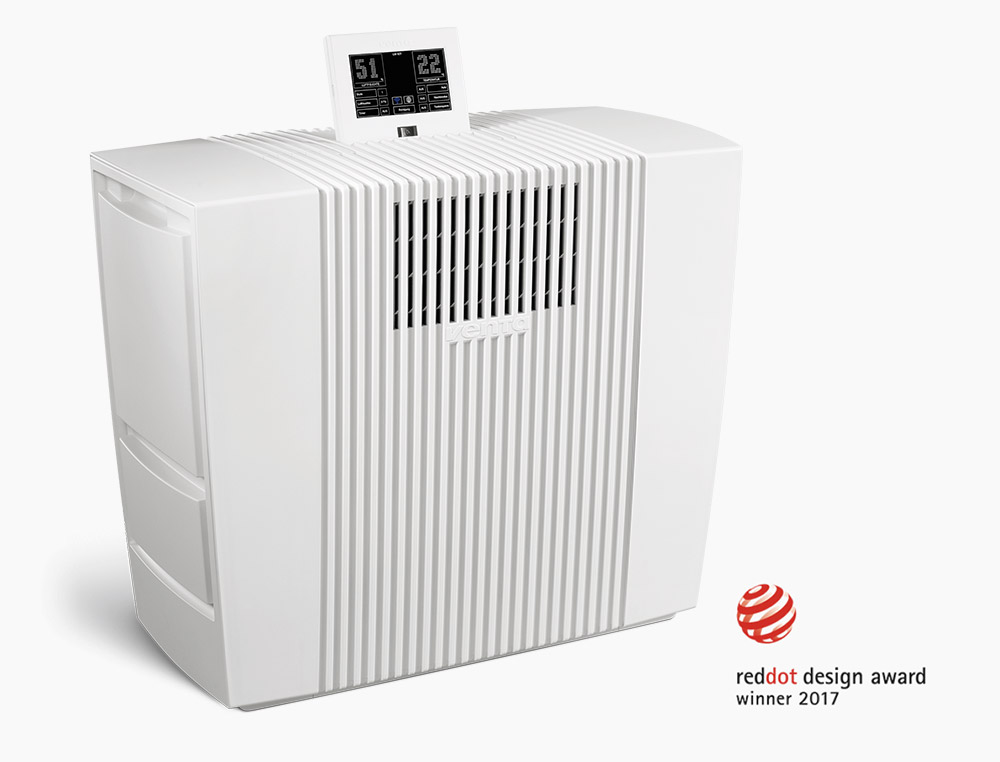 Red Dot Design Award Winner 2017
Each year, the Red Dot Design Award team selects the best products in terms of design quality. The Red Dot jury evaluates submissions in some 50 categories. The award goes exclusively to products of outstanding design. In 2017, we were delighted to receive the Red Dot Design Award for our Airwasher LW62T.
The Venta Airwasher LW62T can be used in rooms of up to 250 m². It operates on the principle of natural cold evaporation. Air is channeled through disk stacks that rotate in water, simultaneously humidifying and purifying the air. We took care to choose a timeless look. The distinctive all-round pattern of vents on the unit makes it immediately recognisable as a Venta product. Users can control the appliance either directly with the movable touch display, with the remote control, or via WiFi and app on a mobile device.
Jury verdict: The Venta Airwasher LW62T stands out for its distinctive shape and user-friendliness.
Relief for allergy sufferers – quality tested
The non-profit European Centre for Allergy Research Foundation (ECARF) is dedicated to supporting people with allergies. The ECARF label was created to distinguish products for allergy sufferers so they can eat without reservations, breathe freely or wear clothing safely.
The ECARF label endorses products and services that offer allergy sufferers a better quality of life. Products that bear the label have been developed with the needs of allergy sufferers in mind. They only qualify if an inspection or a study proves they meet the necessary criteria.
We are proud to say our Air Purifiers AP902 bear the ECARF label that confirms their suitability for allergy sufferers.