Don't let fall allergies get in the way of enjoying the best seasonal outdoor activities like apple picking, hayrides, and hiking.
Fall has so many great activities to look forward to like hiking in gorgeous parks, attending fall festivals, visiting farms for apple and pumpkin picking, corn mazes and the list goes on. All of these activities take place outdoors so those who suffer from fall allergies definitely struggle in participating. The spring season is often considered the worst allergy season, but why are fall allergies so particularly miserable?
What Are Fall Allergies?
Many allergy sufferers react all year long to different seasonal triggers: trees pollinate in the spring, grass pollinates in the summer and weeds pollinate in the fall. The most common type of fall allergen is the ragweed plant; allergy to this plant is also referred to as hay fever. This single type of plant can produce one billion pollen grains per season and can travel up to 400 miles in the wind. Allergy specialist, Bruce Gordon, MD, explains why ragweed is such a prevalent problem for those suffering from fall allergies:
Ragweed pollen has a very distinct season from late summer to mid-fall. East of the Rocky Mountains, ragweed is the predominant cause of outdoor fall allergy symptoms. Ragweed can be found growing in vacant lots, along the road, and in open fields. In areas with colder temperatures, the first frost usually occurs at about the time ragweed pollination ends. In Southern regions, ragweed may pollinate through the winter. Wind-pollinated plants such as ragweed have specialized male flowers that produce huge amounts of buoyant pollen, easily released into the wind.
The short version? Ragweed is practically everywhere. Additional types of weeds including curly dock, lamb's quarters, pigweed, sheep sorrel, and sagebrush cause fall allergies too, but these don't affect quite as many individuals as ragweed does. For example, goldenrod blooms in the fall but does not pose as significant of an allergy threat because it is insect pollinating and not wind-pollinating like ragweed is.
Mold spores also cause allergies to spring up in the fall when the weather is warm, humid, and windy. They are abundant in the leaves that cover the ground during the fall.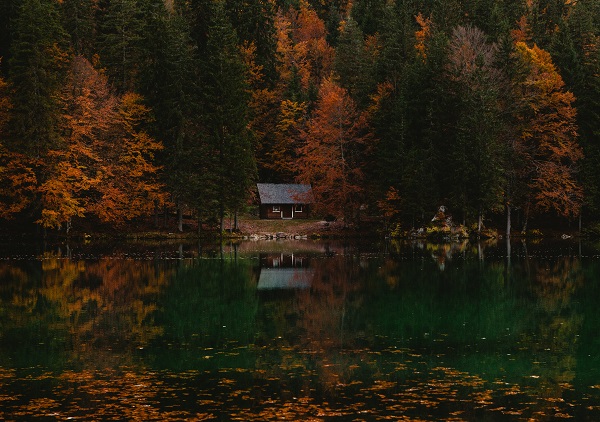 Tips to Tackling Pesky Fall Allergies
As prevalent as these weed and mold allergens are during the fall, they shouldn't prevent you from enjoying outdoor activities. Here are seven ideas to help alleviate fall allergy symptoms so you can better enjoy all there is to offer this season:
Stay Alert with an Allergy Forecast App
There's an app for just about everything these days, and we're not upset about it. Luckily we already scoped out the market and put together a guide to the best allergy and asthma apps, and they're all free! These apps give real-time weather updates, allergen forecasts, and pollen counts, have prescription reminders, doctor locators, and more.
Shower and Change Clothes After Outdoor Activities
After spending the day out and about at a pumpkin patch or on the hiking trail, change your clothes and shower so you don't further spread ragweed pollen to your bed and other parts of your home. Also, make sure to bathe pets regularly as they can transport unwanted allergens throughout your home easily.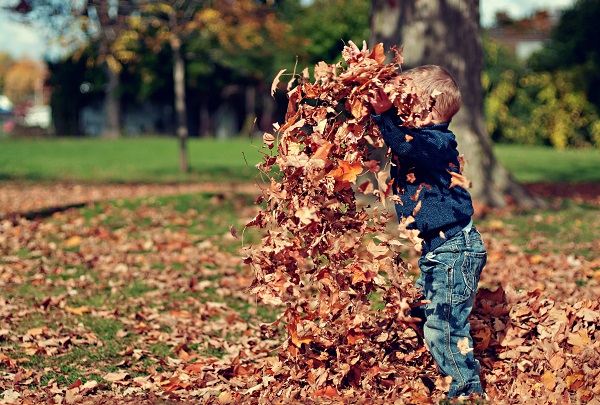 Keep Windows Closed
Don't let the outside in! When fall allergies are in their prime, keep them outside your home and car by closing windows and running your air conditioner for cool airflow. This is especially important on windy days as ragweed pollen travels the easiest by wind. And it's not just allergens you're keeping out, pollution also stays out of your home!
Dry Clothes Indoors
Although a more environmentally friendly option, dry clothes indoors rather than outdoors where ragweed and weed pollen can embed themselves in clothing from blowing in the wind.
Change Activity Times
Ragweed pollen tends to be more prevalent during the early morning-midday hours, so consider switching up your exercise time from morning/midday to late afternoon or evening. Keep in mind low temperatures and even rain can slow ragweed pollen release. This also goes for weekend activities with friends and family: try to plan activities for later in the day if you can.
Be Consistent With Medications
If you take medications for allergies, be consistent with your prescribed use and stay on top of prescription refills. The free allergy and asthma apps mentioned above can help schedule and remind you of this. Even if you feel fine, stay consistent with taking your medication. If you know you're going to be spending a lot of time outdoors, bring your medication with you so you're prepared.
Be sure to have a regular doctor or allergist available for check-ups and specific allergy questions. No one should have to suffer from fall allergies in silence! Talk to your doctor about medications and the right options for you.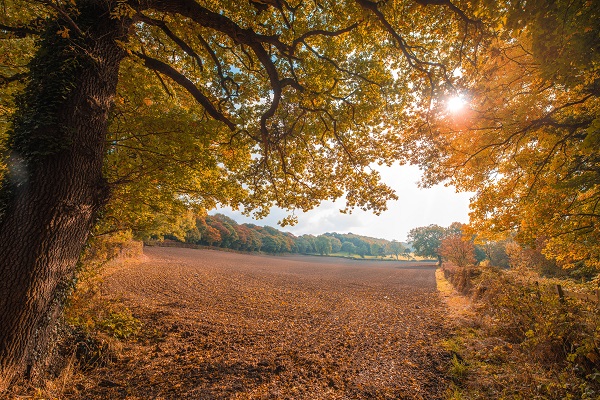 There is no cure for allergies, but there are ways to make dealing with the symptoms more tolerable. Many wait all year long for outdoor activities, don't let fall allergies prevent you from having fun!