Does music festival season inspire you to pick up your dusty guitar? Stay on top of your guitar maintenance with our essential humidification tips.
Summer is here, and with it comes music festival season. Chicago's very own world-renowned (and FREE!) Blues Festival kicks off this weekend, drawing blues fans and guitar enthusiasts from across the country to historic Grant Park. This festival delights music fans young and old with food and beverage stands from local Chicago establishments and free performances from some of the genre's greats. Past acts have included Buddy Guy, Koko Taylor, and B.B. King, to name a few.
Spanning all genres and eras, the Venta team sure does enjoy music. We were especially excited when Oscar-nominated actor and guitar aficionado Edward Norton had these kind words to say about our humidifiers and how they help maintain his guitar collection in perfect condition:
A quick note to thank you and the whole Venta team for the very generous gift of these two humidifiers. They were incredibly easy to set up and get working and I'm impressed with the cleverness and sophistication behind the simplicity of how they work…But really just wanted to say thank you for this very nice surprise…our family and my many guitars all thank you sincerely.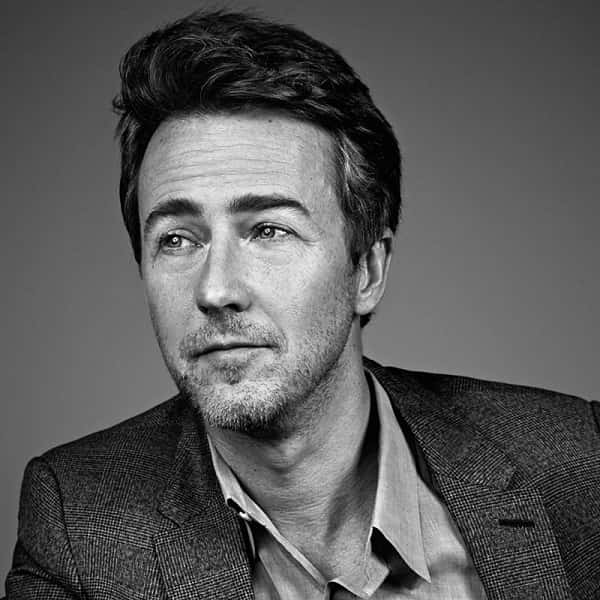 Team Venta was overjoyed with Mr. Norton's testimonial, and it got us thinking just how important humidification is for instrument care. It's no secret wood instruments need delicate care and attention. Just ask violin virtuoso, Nigel Kennedy, who swears by the Venta Humidifier's humidification capabilities for instrument care.
The same can be said about guitar maintenance. No matter if you're a seasoned guitar player, just starting out, or somewhere in the middle, knowing how to take good care of your guitar is important. We examine the ways a room humidifier benefits guitar maintenance.
Just the Right Amount of Indoor Humidity, Relatively Speaking
Too much humidity? Too little humidity? How do you know what is good for your guitar? Keeping the room where your guitar(s) are stored at an optimal humidity level is how you can achieve this. Under ideal conditions, a humidity level of 40–60% can be expected when using a Venta Humidifier to humidify an indoor space. In regards to ideal humidity levels for guitar maintenance, Venta was very appreciative to receive this piece of expert advice from Phil Glodek, a top guitar technician at Chicago Music Exchange, who had a similar conclusion:
There are many schools of thought regarding the causal effects associated with the environment in which a guitar (or any wooden sculpture for that matter) is kept. That being said, it is widely accepted that the ideal surrounding water content for optimal playability in stringed instruments should reside around 40-60%, helping to preserve the 3-6% water content in the wood itself.
With such a precise number needed to be met, it also doesn't hurt to think about investing in a hygrometer so you know exactly what your relative humidity and temperature is.
By definition, relative humidity is the ratio of water vapor content to the maximal possible water vapor content. The relative moisture is given as a percentage. When the air is saturated, the relative humidity level is 100%. For an even more technical and detailed explanation on how to understand humidity and how to determine relative humidity, you can visit the Venta website's resources on air humidification.
As actor and guitar enthusiast Edward Norton said, his guitars benefit from the perfectly humidified air you get with a Venta Humidifier. The humidifier creates a perfect indoor air experience as pollutants like dust, pollen, and dirt are virtually reduced and air is humidified to just the right amount. The best part about the Venta Humidifier? Its cold evaporation process works so your air only takes the moisture it needs. Your indoor environment will never over-humidify. That aspect alone makes guitar owners want to experience the Venta difference.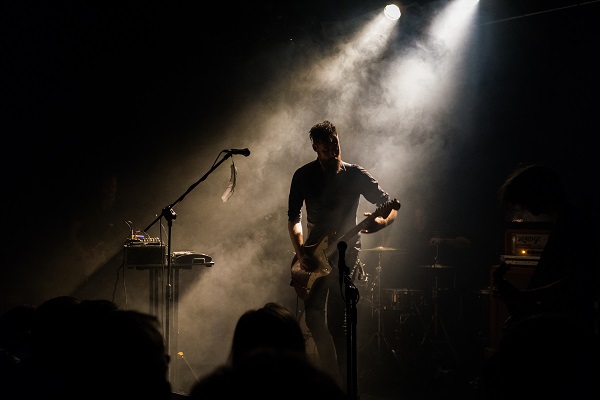 Humidification for Guitar Maintenance: A Case Study
As a testament to our case that a humidifier can make the difference in guitar maintenance, Venta was fortunate to receive the following testimonial from customer and guitar collector Fred Lichtenberg:
The Venta LW25 unit – I have two of these units and they are, without being too dramatic, a Godsend. I have an 850 sq. ft. unit in an 80-year old building, with 9″ ceilings. I also have a collection of 133 guitars, representing 35 brands and 7 countries, the oldest being an 1870 parlor guitar, and they all need an environment of 71degrees F, +/-= 2.0 degrees, and 46%RH. For years I have been using all the tricks in the book to maintain these temps by using weather stations in my living room and the main collection room (the bedroom), plus A/C, the differences in RH & temp from natural sources (opening and closing windows). Still, about 10 years ago we had a terrible winter that left the collection at the mercy of 17% RH for a few days. I was reduced to putting pans of cold water on my steam radiators!
I knew I had to alleviate this situation, and, I went online, looking for the best answer. I looked at a few until I saw the Venta site. When I logged on, I saw what I believed to be the perfect answer to my problems, the Venta LW25. I read not only of the way it worked, so simple yet ingenious, but found that virtuoso violinist Nigel Kennedy, a uniquely talented man I had heard play at a local theater a few years prior, insisted on Venta units in both home and in performance. Well, if it's good enough for Nigel, they were good enough for me. I purchased the 25's and now, no matter the weather, I have obtained a yearly average, for the entire apartment, of 70 degrees F, 50%RH, and my instruments have never been happier.
I'm even using my Venta's as evidence in a dispute with Martin guitars. I purchased a $5,000.00 Martin OM-18 1933 Authentic, and when I received it, it was uncomfortable to play, and when I sent it back, they casually told me the fingerboard was warped! And, to add insult to injury, they blamed me for the problem. So, I am using my Temp. And Humidity information from the Ventas to press my case.
Finally I want to thank everyone at Venta for the great products, the great people, and the great service.
Oh, and all my guitars thank you too!
As this article focuses on how the best room humidifier can have an impact on your guitar and/or guitar collection, it should be noted that many guitar experts will encourage the use of an individual guitar humidifier (often attaches to the guitar itself and remains in the case). But for a collection like Mr. Lichtenberg's, it's clear a room humidifier was a game-changer for maintenance.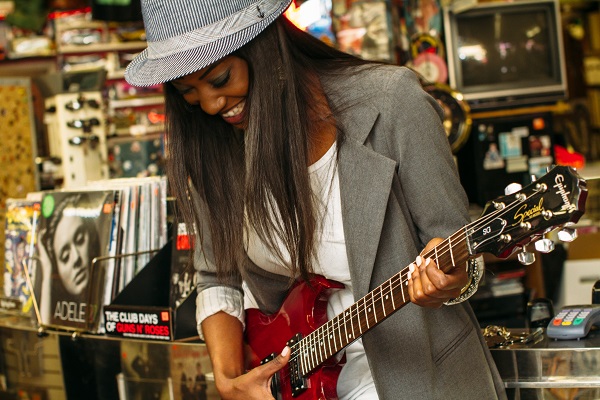 Humidity Does Not Affect Electric Guitars, Right? Wrong!
Although acoustic guitars are more sensitive to weather and humidity changes, electric guitars also need to be cared for when it comes to temperature and humidity levels. When exposed to extreme weather changes, low humidity, and high humidity, all guitars are susceptible to warping, breaks, and cracks.
No Need for Air Guitar
If your guitar becomes cracked and warped, chances are you're going to have to resort to playing air guitar, right? Not exactly, as there are plenty of guitar repair services that exist that can perform major restoration and reconstruction. With proper humidity control from the right products and advice from experts, you won't have to worry about ruined instruments. No matter the level of your guitar-playing prowess, keeping your guitar in top shape with proper maintenance will keep you strumming all year long.