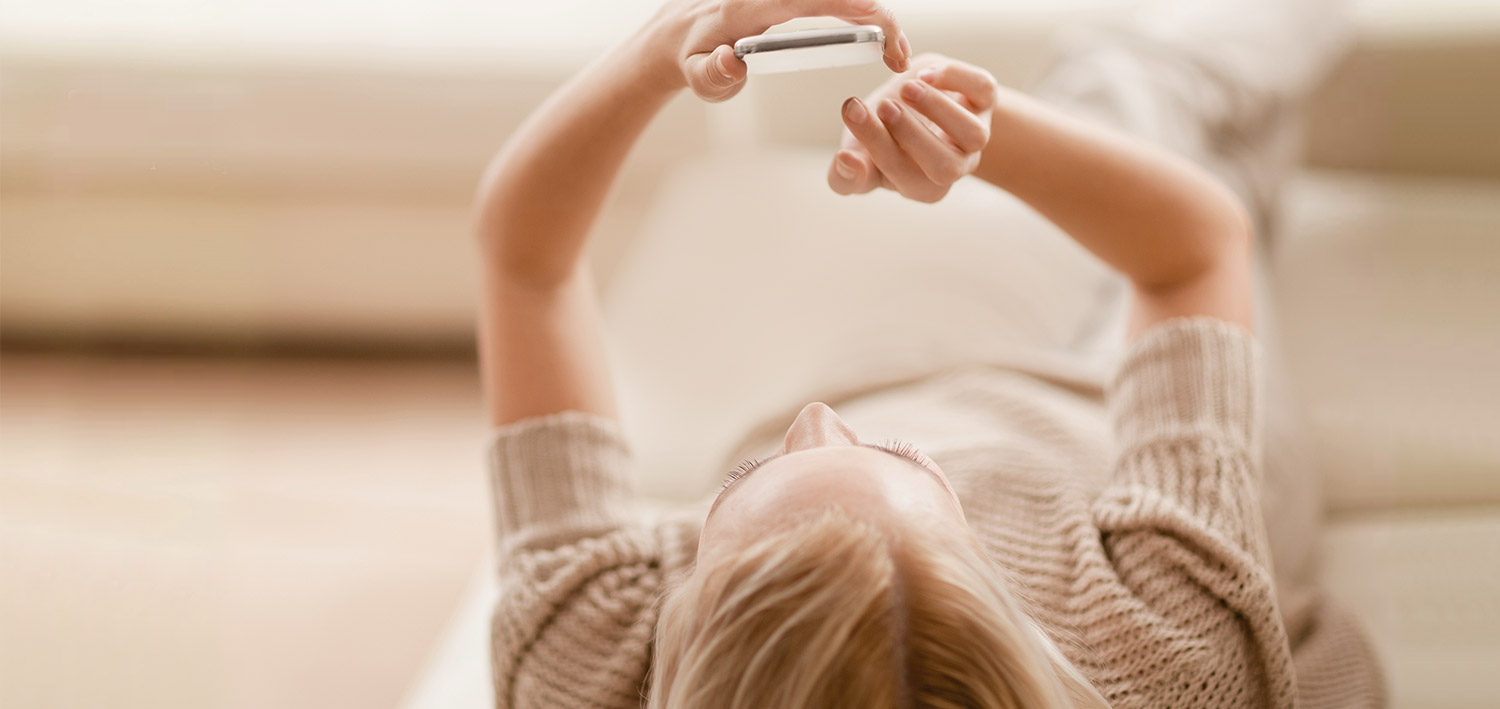 VENTA APP - For your Venta device with WiFi
Management and control of your Venta device
With the Venta App you can easily control all your Venta devices that have WiFi capability from your smartphone. This way you can enjoy the optimum indoor air in your home at any time, even when you are on the move.
You can also conveniently monitor and control your indoor air data with the Venta App. The Venta App also alerts you when cleaning is due or, depending on the appliance, when you need to top up water, change the hygiene disc or filter.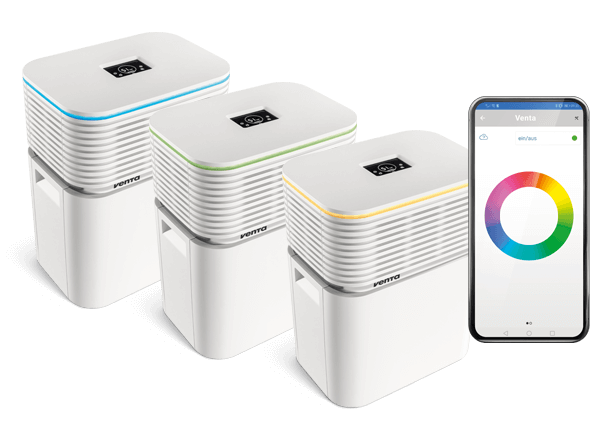 AeroStyle LED light colour control
You can also easily control the LED light strip/Ambient Light of your AeroStyle via the app and select the colour tone of your choice.
Your advantages:
Very easy remote control for the optimal room air
Room temperature and air humidity always in view
Check fan speed
Timer and sleep mode can be switched on and off at any time
View maintenance information
Simultaneous control and monitoring of several Venta WiFi devices in different rooms
Available for the following Venta units:
AeroStyle Airwasher LW73 (optional)
AeroStyle Airwasher LW74 (optional)
App Control Airwasher LW60T WiFi
App Control Airwasher LW62T WiFi
App Control Airwasher LW62 WiFi
App Control Airwasher LP60 WiFi
App Control Hybrid LPH60 WiFi
It's that simple: Download the Venta App from the Google Playstore or the Apple App Store (iOS) or use the QR Code. Then register via the Venta App in the Venta Cloud. Now use the app's search function. It will automatically find all Venta WiFi devices. After you have confirmed the connection to the Venta App on the respective devices, you will have mobile access to your Venta WiFi device at all times!
AeroStyle Configuration & Venta App
ASCII TO HEX CONVERTER
If your WiFi password contains special characters, you can convert your entire password to a HEX code here:

The entered data will not be saved.