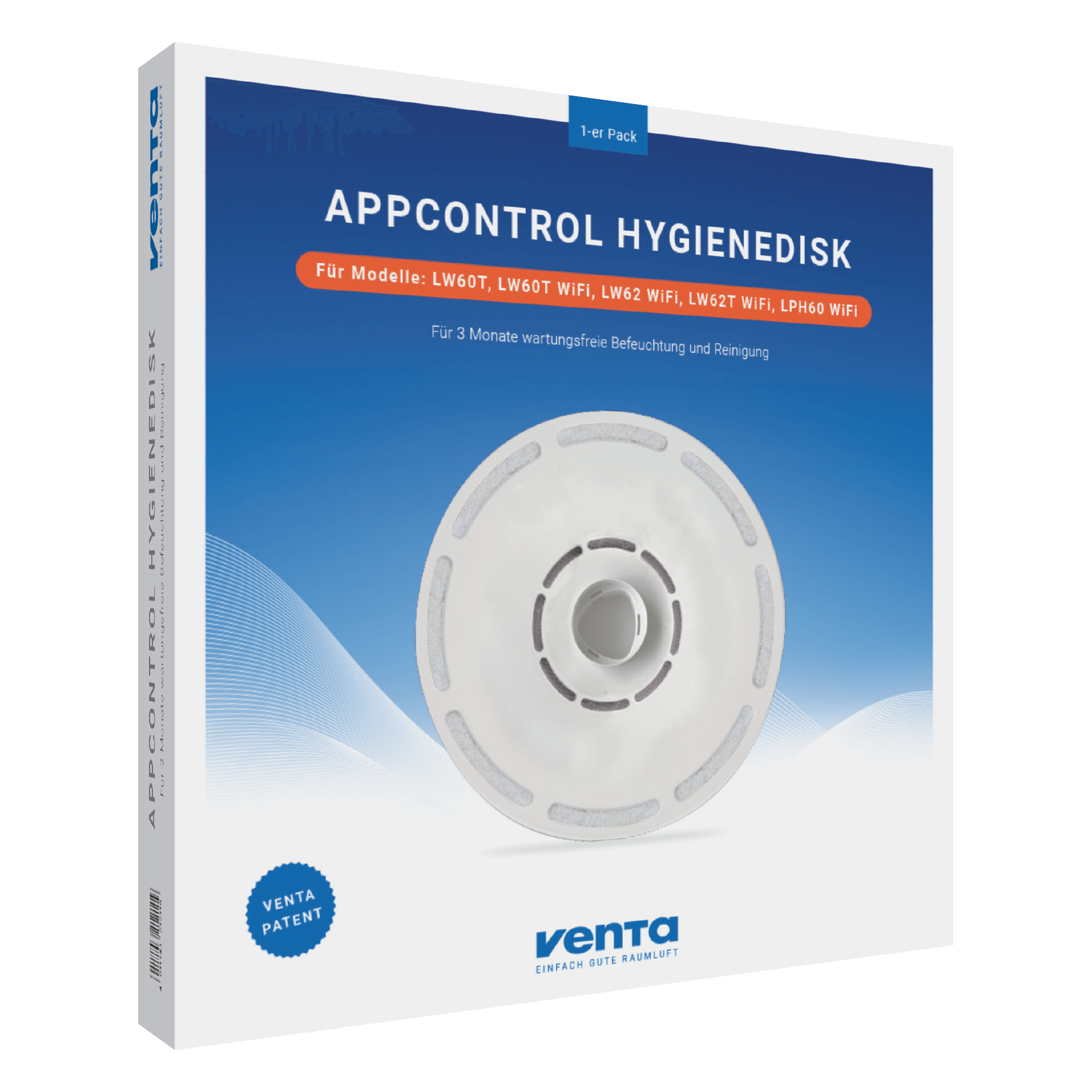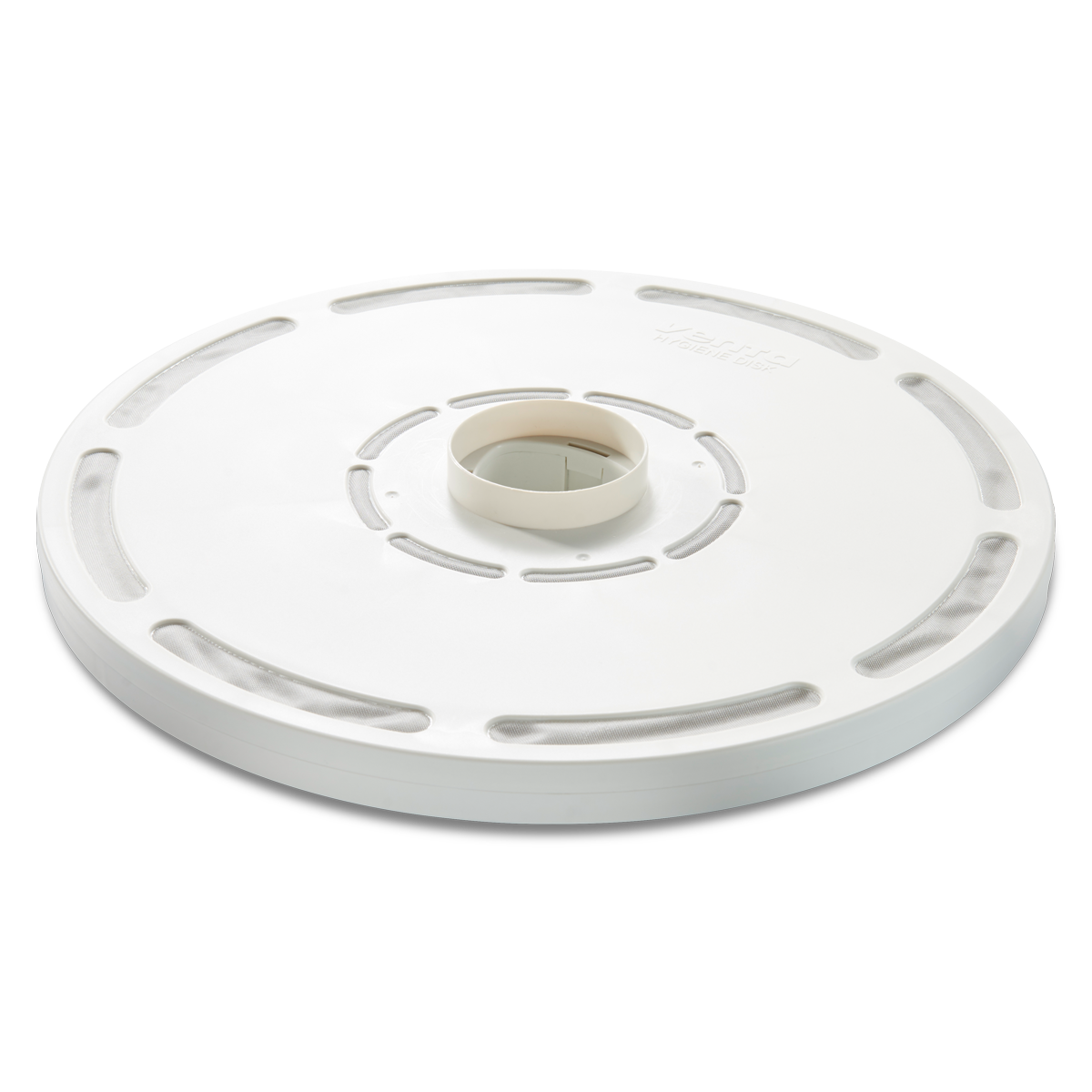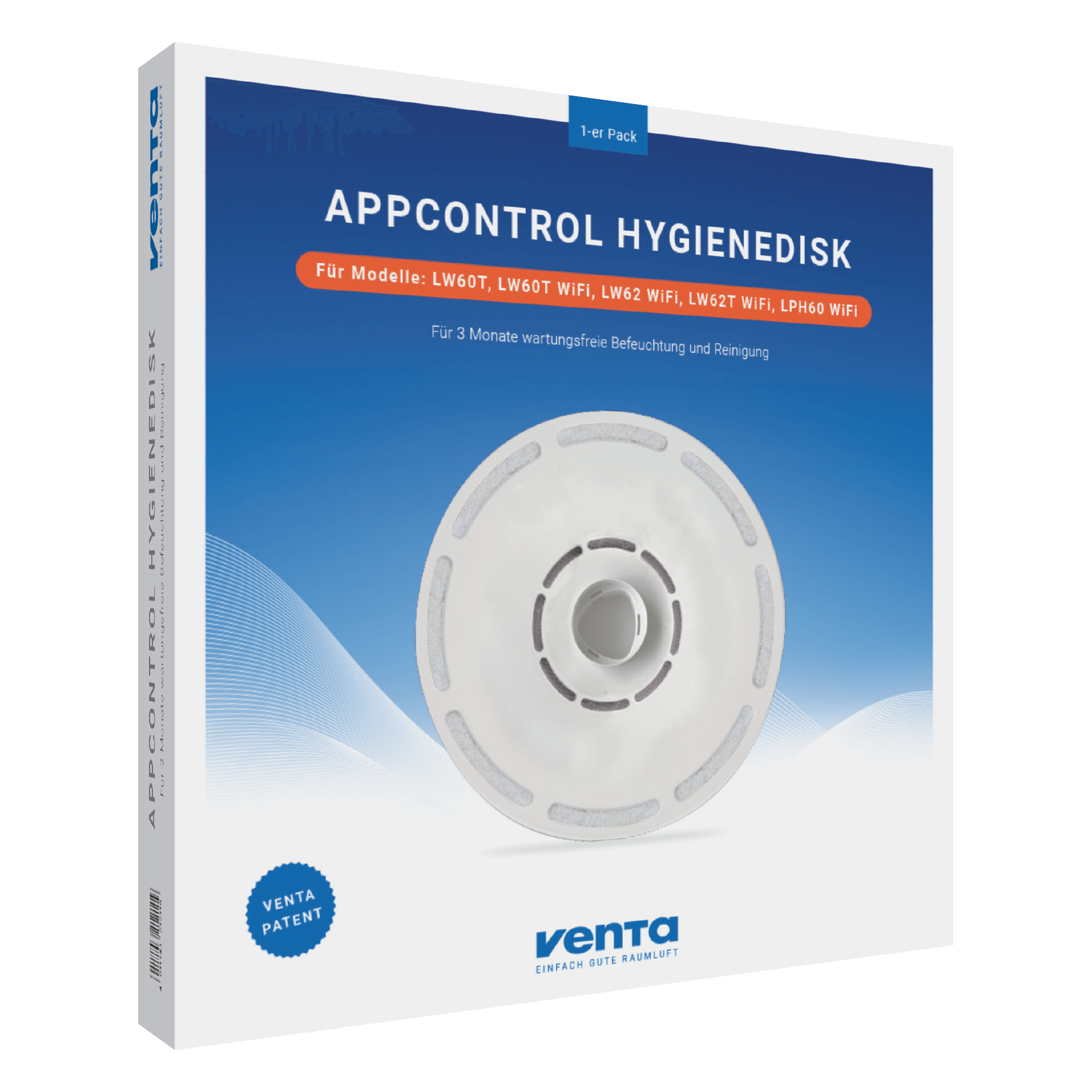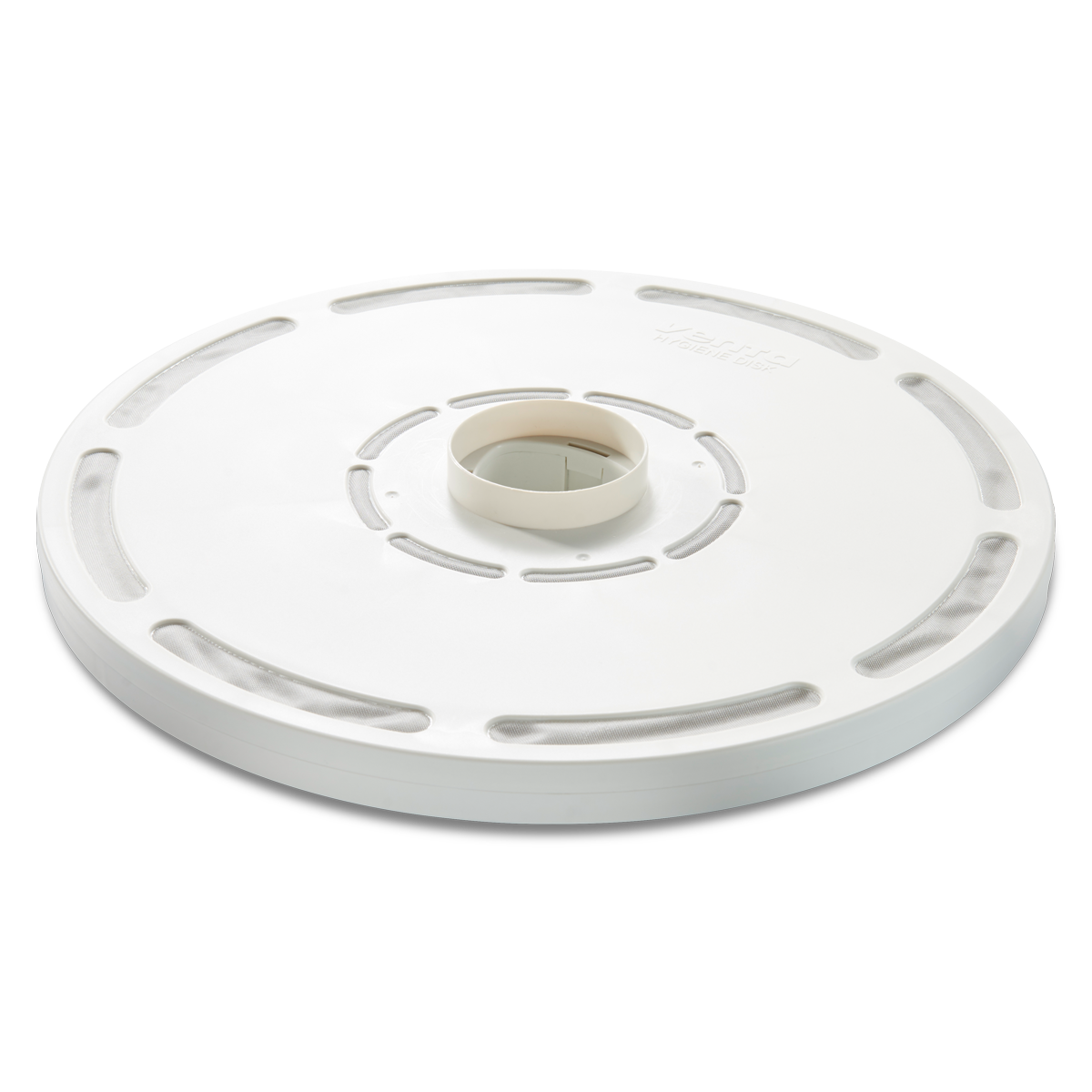 Hygiene Disc 1x for App Control
Replacement filter for LW60T WiFi App Control, LW62 WiFi App Control, LW62T WiFi App Control, LPH60 WiFi App Control
Available individually and in packs of 3
Softens water with ion exchange
Softens water
Easy to replace
Patented Venta technology
Virtually maintenance-free
Shelf life approx. 3 months per disk
Made in Germany
Contents: 1 hygiene disk
For almost maintenance-free, hygienic operation

Venta hygiene disks are an accessory for the 6-type models of the following Humidifiers and Airwashers: LW60T WiFi App Control, LW62 WiFi App Control, LW62T WiFi App Control and LPH60 WiFi App Control.
They contain an ion exchange granulate enriched with silver for softening water. This prevents limescale deposits in the water tray. The disks remove the need for hygiene additives and water softeners.

You benefit from hygienic, perfect operation. There's no need for intensive cleaning, so you can sit back and relax. All you have to do is fill the easy-to-remove water tank and replace the Venta hygiene disk after approx. 3 months. You can rely on perfect, practically maintenance-free and full operation for 3 months.
Please note: Depending on the water hardness, hours of operation and daily evaporation performance, change the hygiene disk at the
latest every 3 months.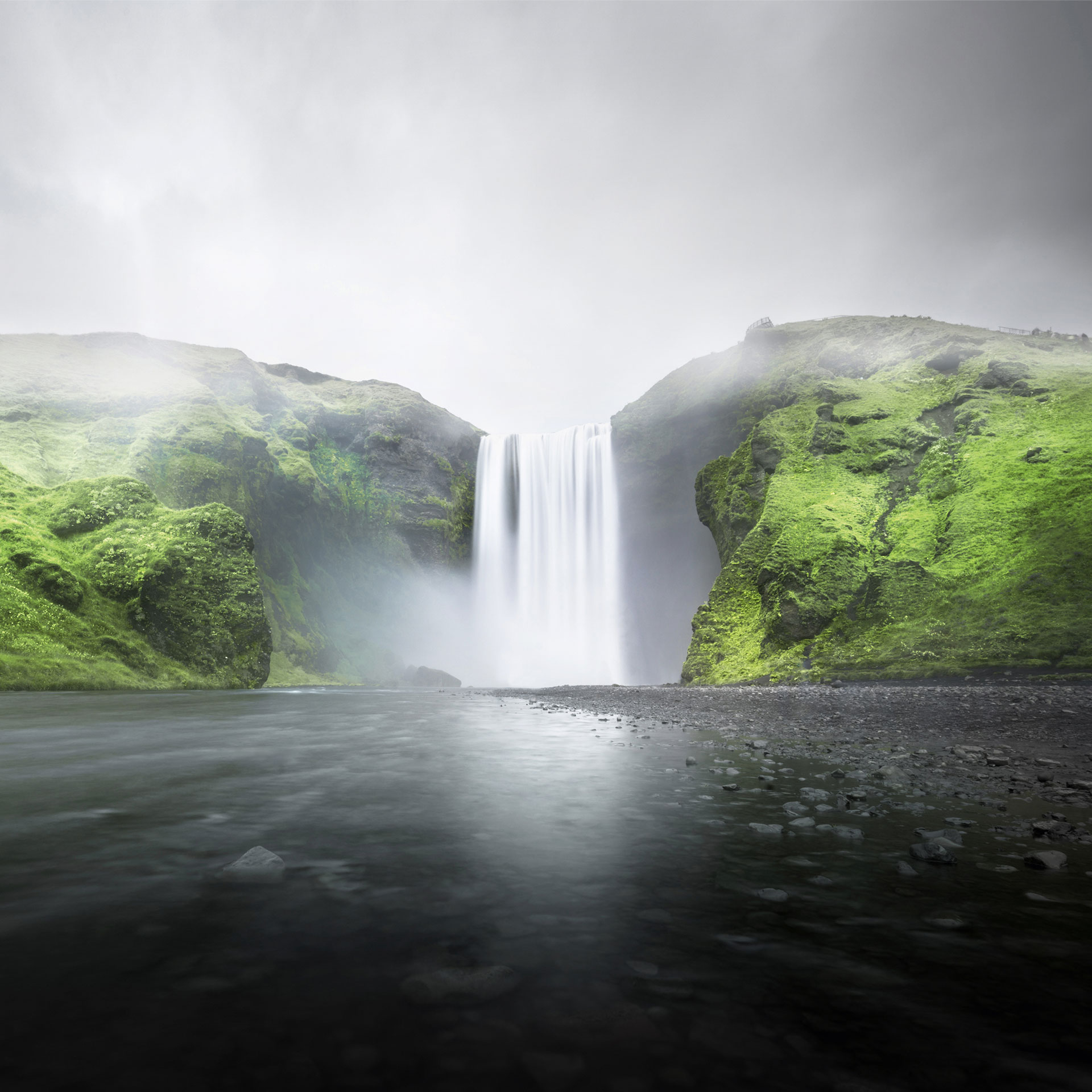 10% recycling discount for your next purchase
Do something good for the environment - send your used hygienic disc incl. packaging back to us free of charge* and receive a 10% discount on the purchase of your new hygienic disc directly from our shop.
We have the hygienic disc recycled according to the latest environmental standards, so together we can make the world a little bit greener.
*The DHL return label is automatically included in the packaging of every hygienic disc order.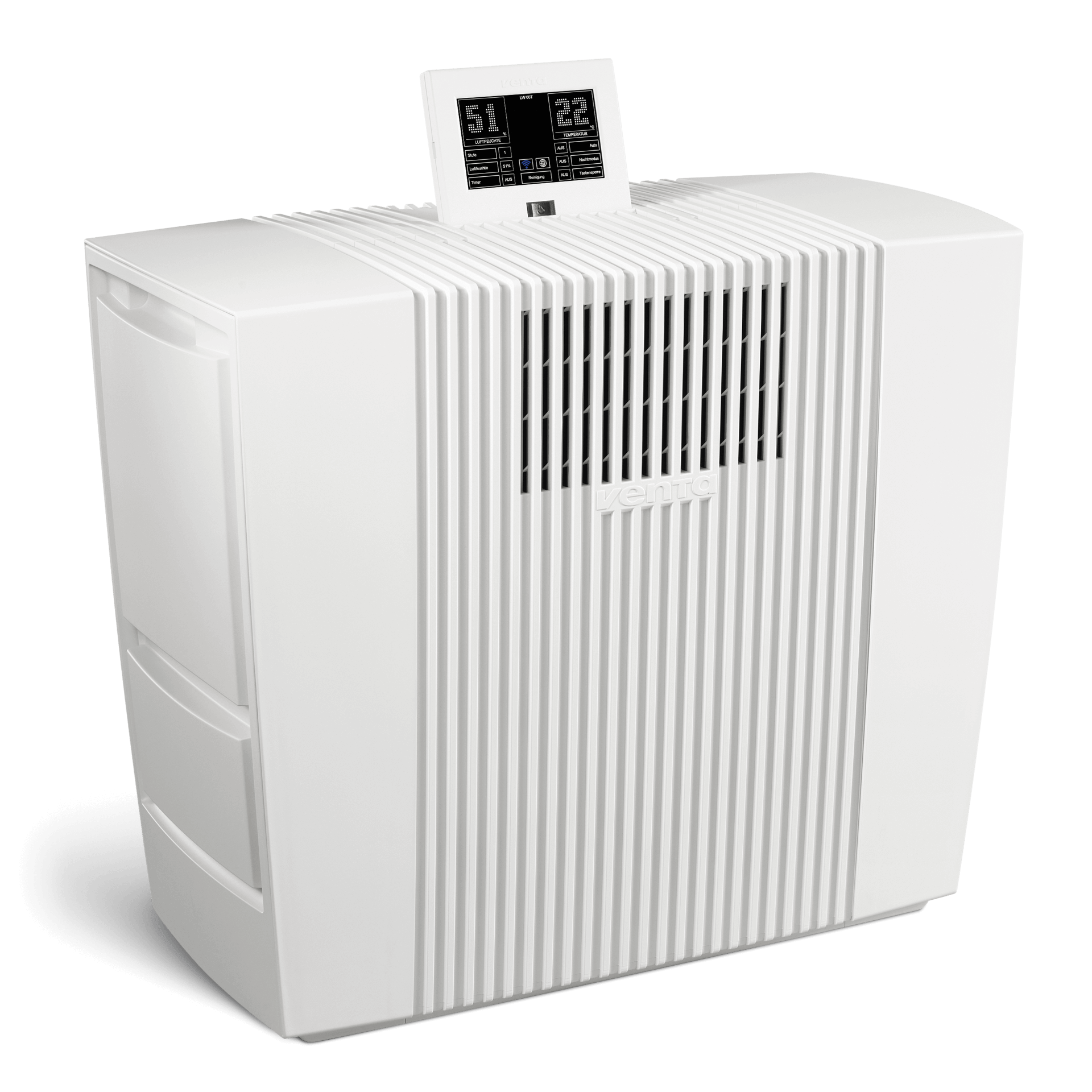 LW60T WiFi App Control Humidifier
Premium humidifier for large rooms For rooms up to 150 m² Healthy air humidified to an optimal 40 to 60% Hygienic cold evaporation without humidifier mats or filters For use with tap water without chemical additives Harmful substances in the air naturally reduced at an indoor humidity of 40 to 60% Low-maintenance with special Venta hygiene disk Digital hygrostat monitors and controls relative humidity Interactive touch display Quiet operation Remote control Transport castors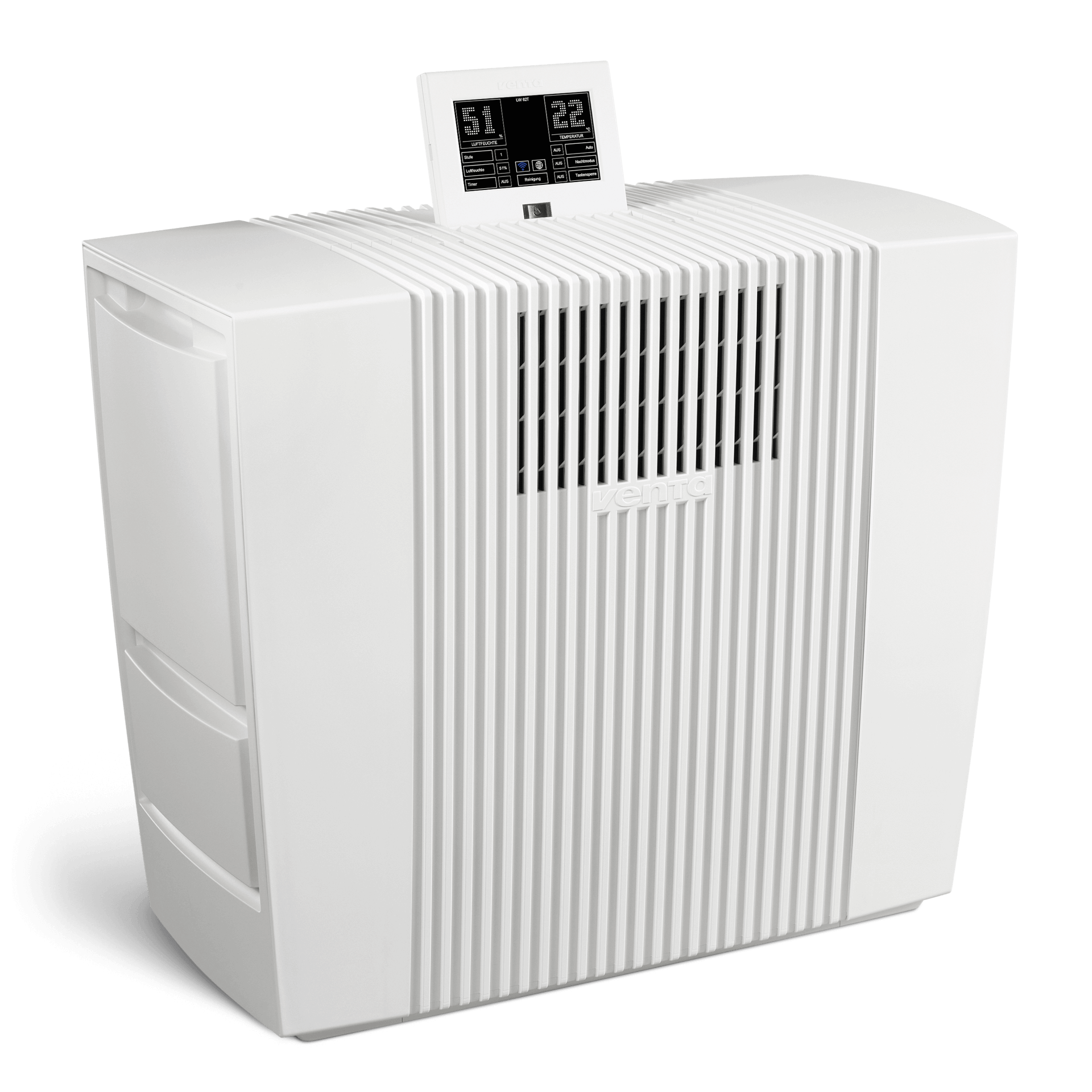 LW62T WiFi App Control Humidifier
Premium humidifier for modern home and office architecture For rooms up to 250 m² Healthy air humidified to an optimal 40 to 60% Hygienic cold evaporation without humidifier mats or filters For use with tap water without chemical additives Low-maintenance with special Venta hygiene disk Additional UVC hygiene for high evaporation performance to prevent the formation and reproduction of viruses, bacteria, mold sporesCertified according to VDI 6022 Sheet 6 for local humidifiersHarmful substances in the air naturally reduced at an indoor humidity of 40 to 60%Digital hygrostat monitors and controls relative humidityInteractive touch displayQuiet operationRemote controlTransport castors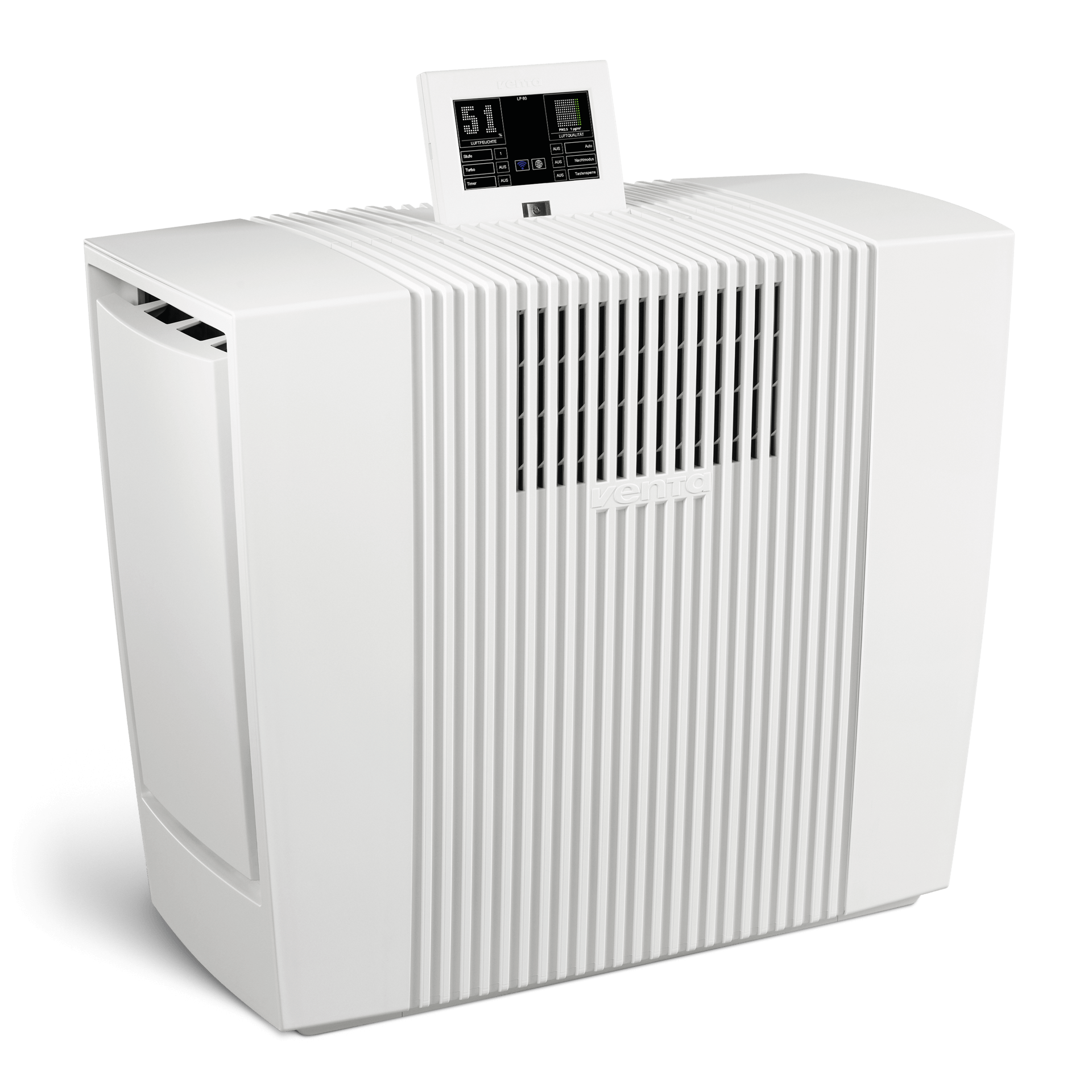 LPH60 WiFi App Control Air Washer
HYBRID – PREMIUM AIR PURIFIER AND HUMIDIFIER Room size – purifies up to 45m², humidifies up to 95 m² Coarse dust filter (washable) Allergen, virus and fine dust filter removes particulates down to a size of 0.1 μm Active carbon filter eliminates odours/gases down to particle sizes of 0.0002 μm (optional) Unique sensor technology – intelligent measurement of air quality and humidity for separately controlled air purification and humidification functionsHygienic cold evaporation without humidifier mats Uses tap water Patented hygiene disk for pure water without chemical additives, low-maintenance continuous operation