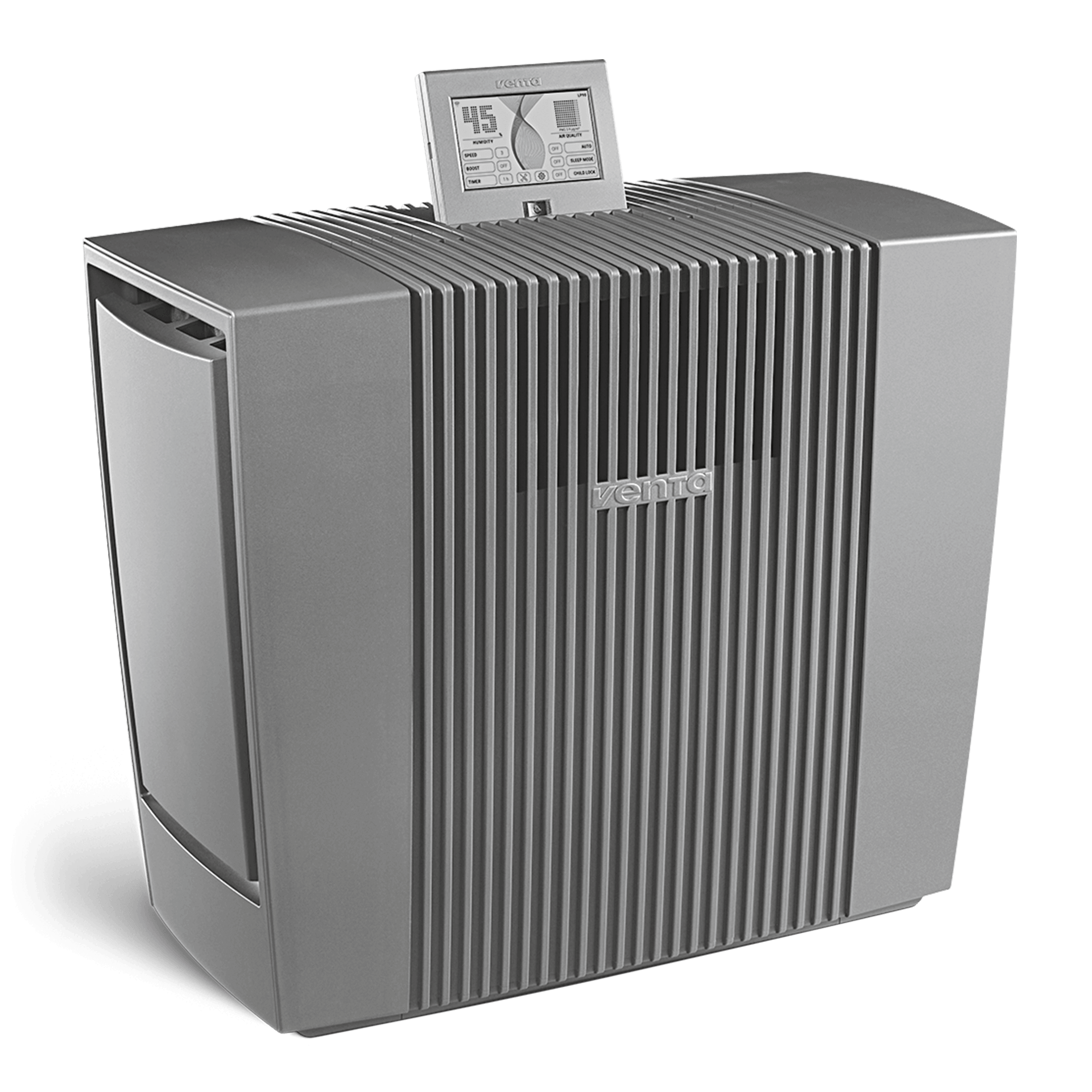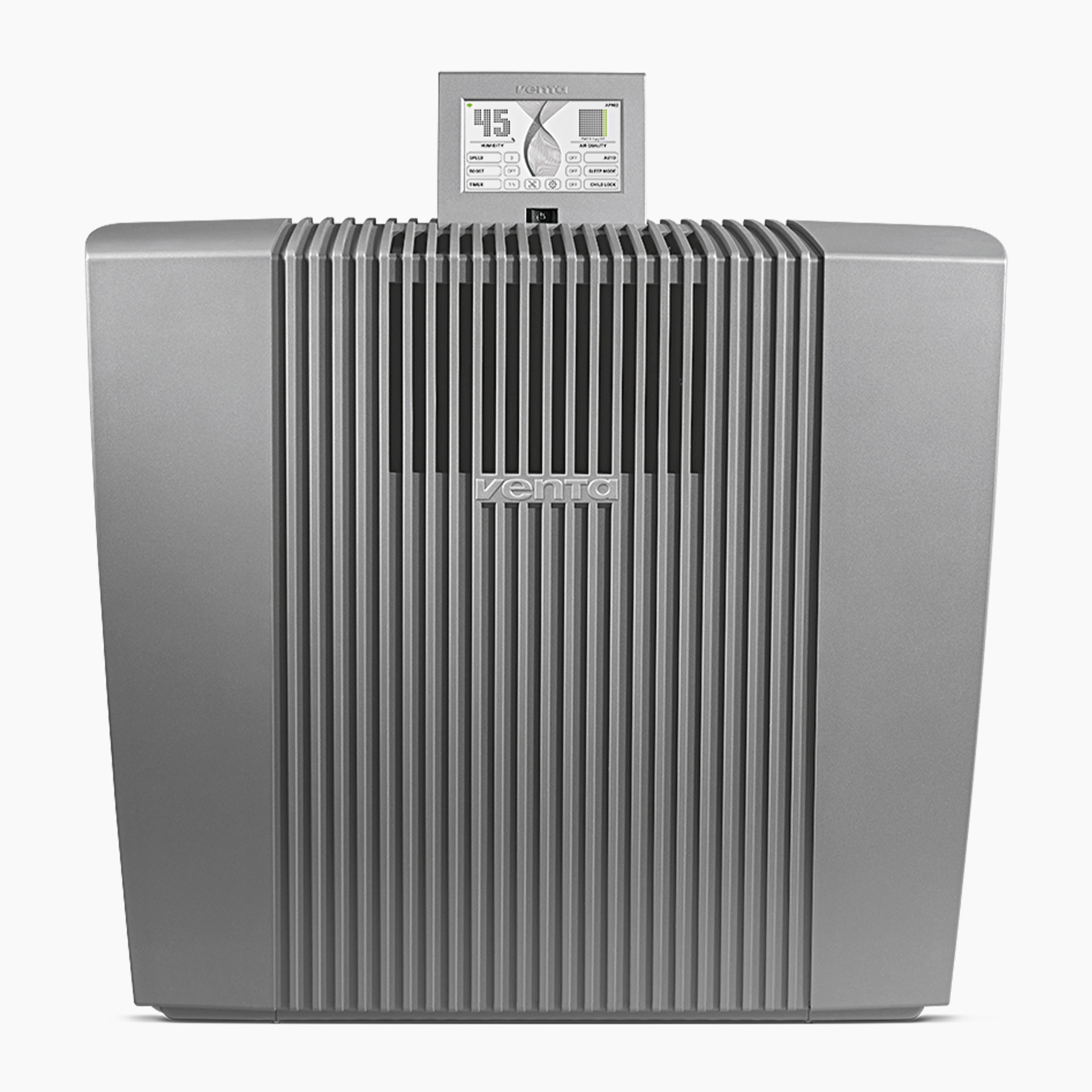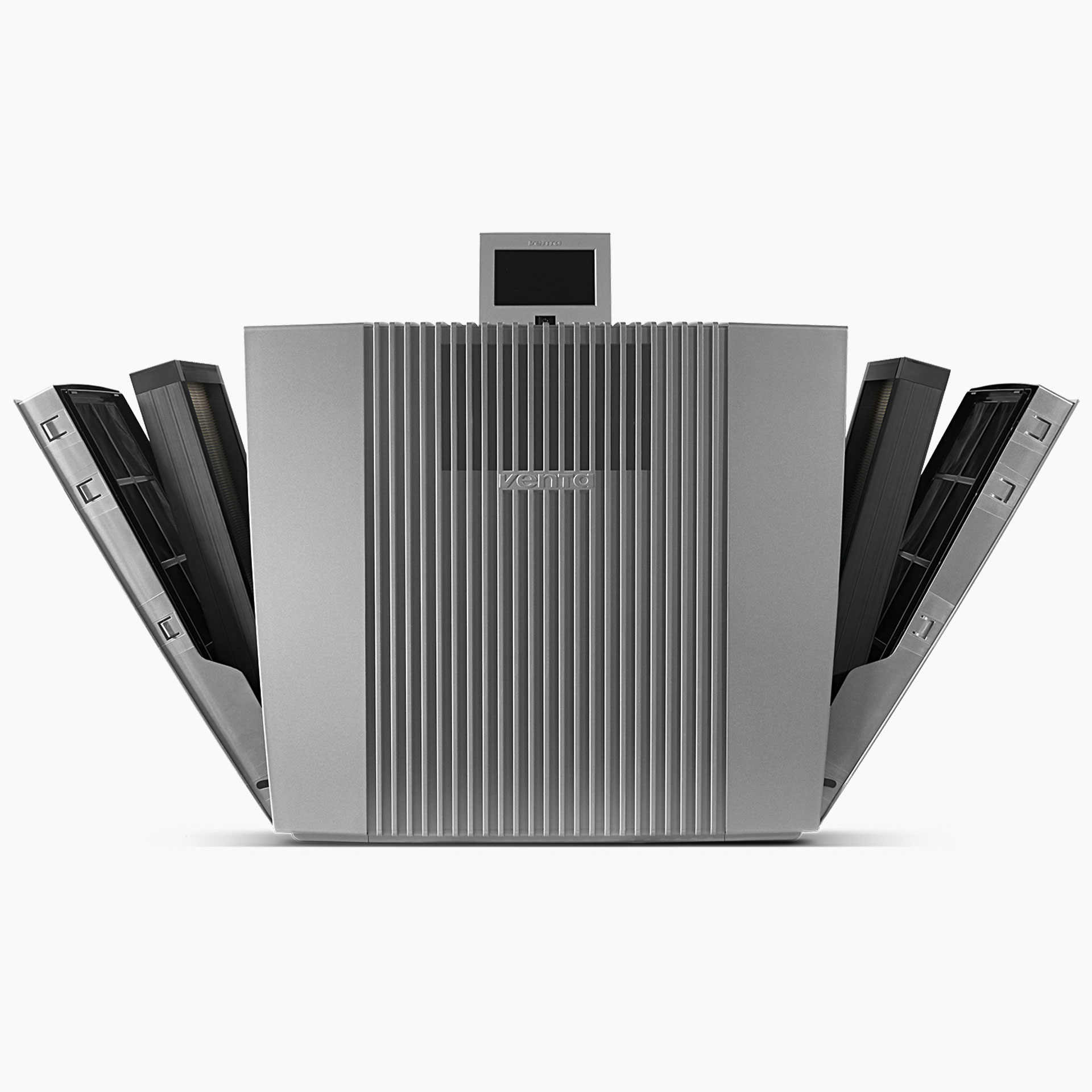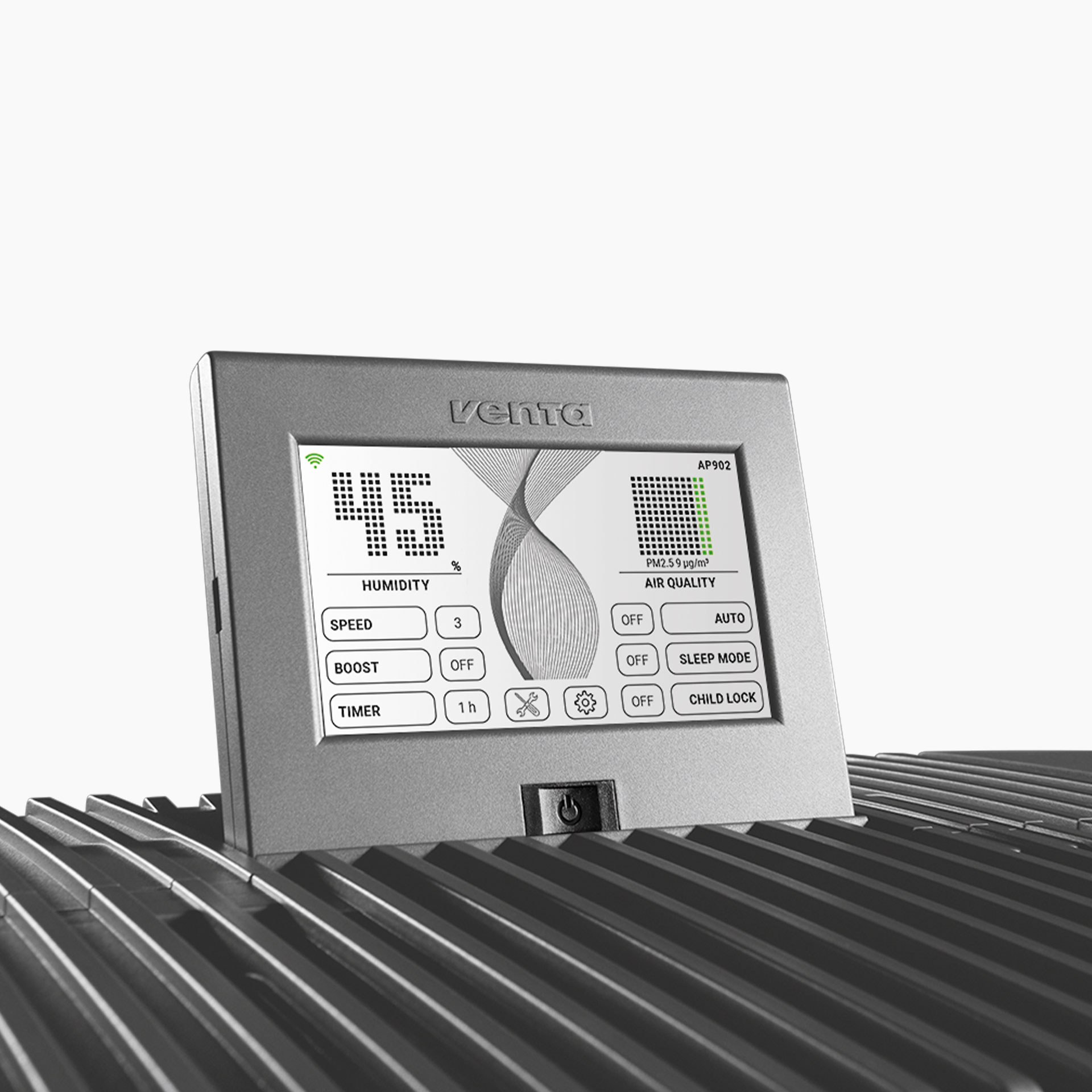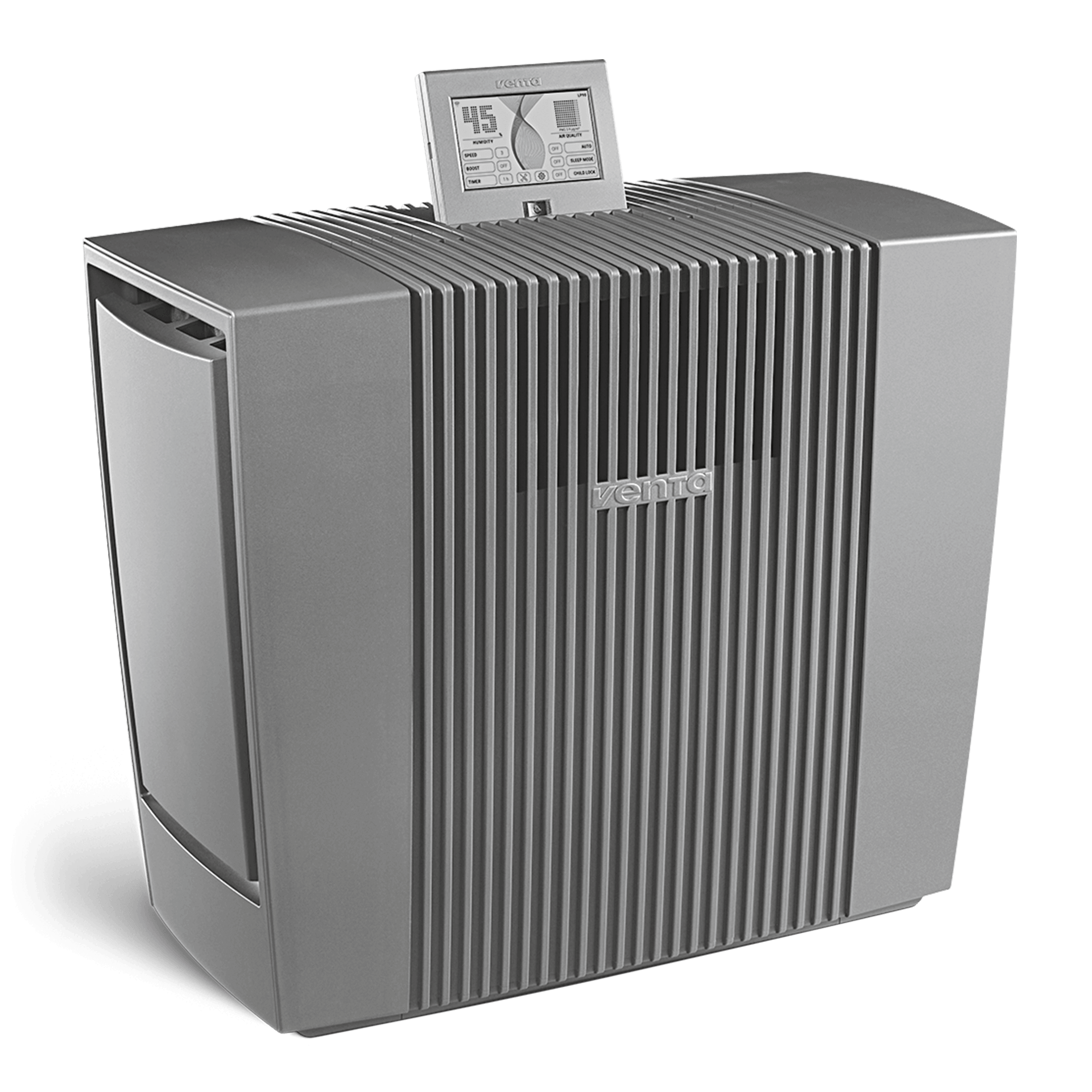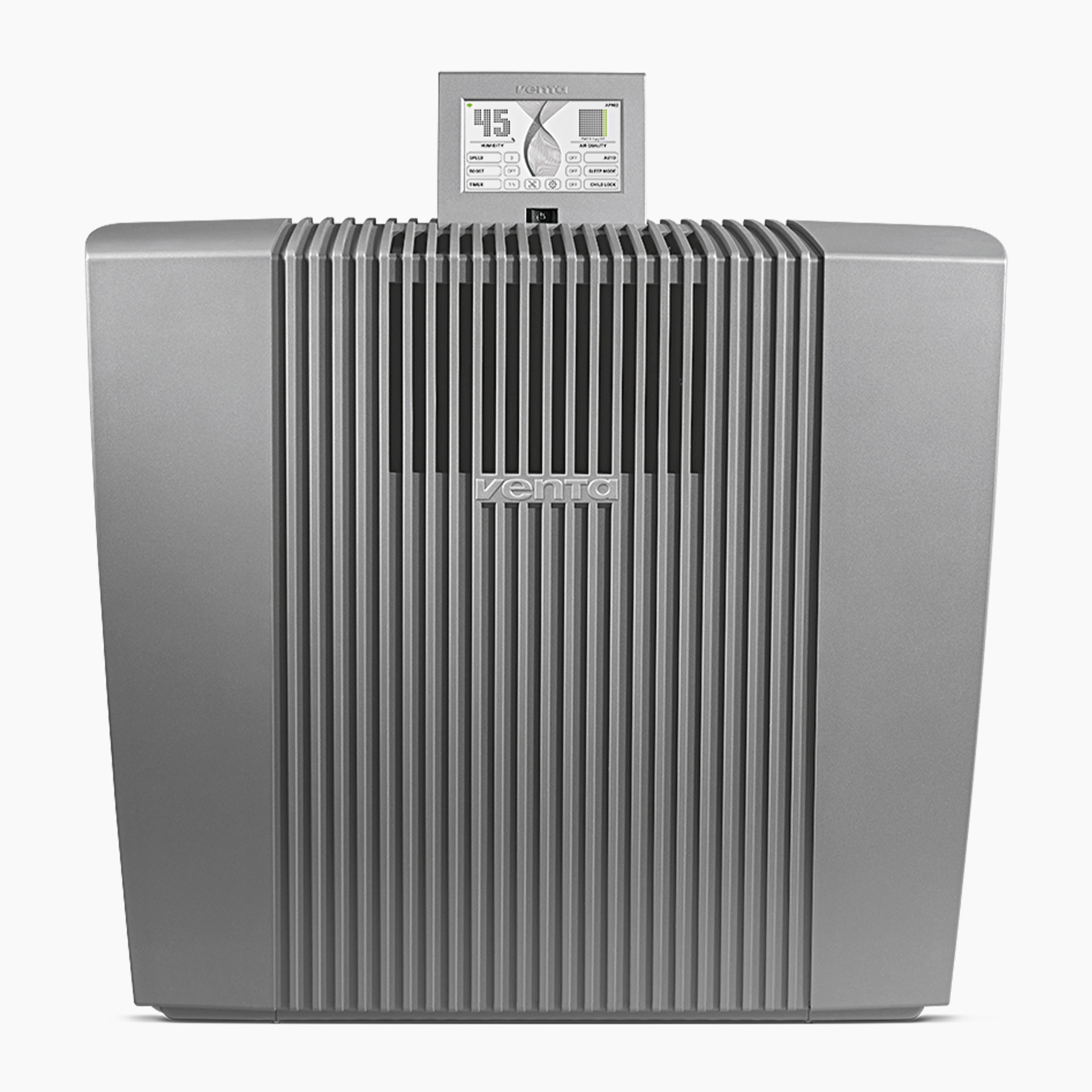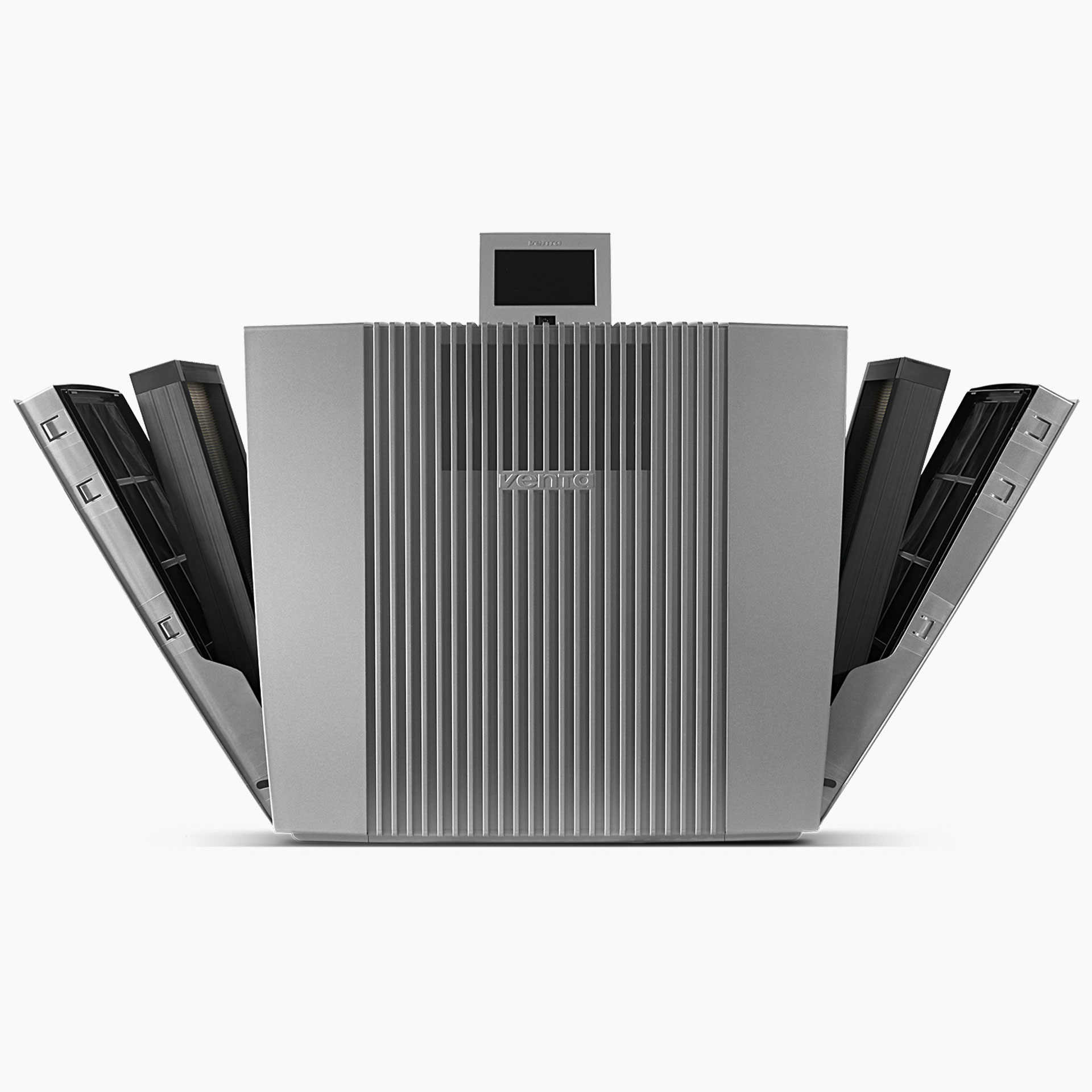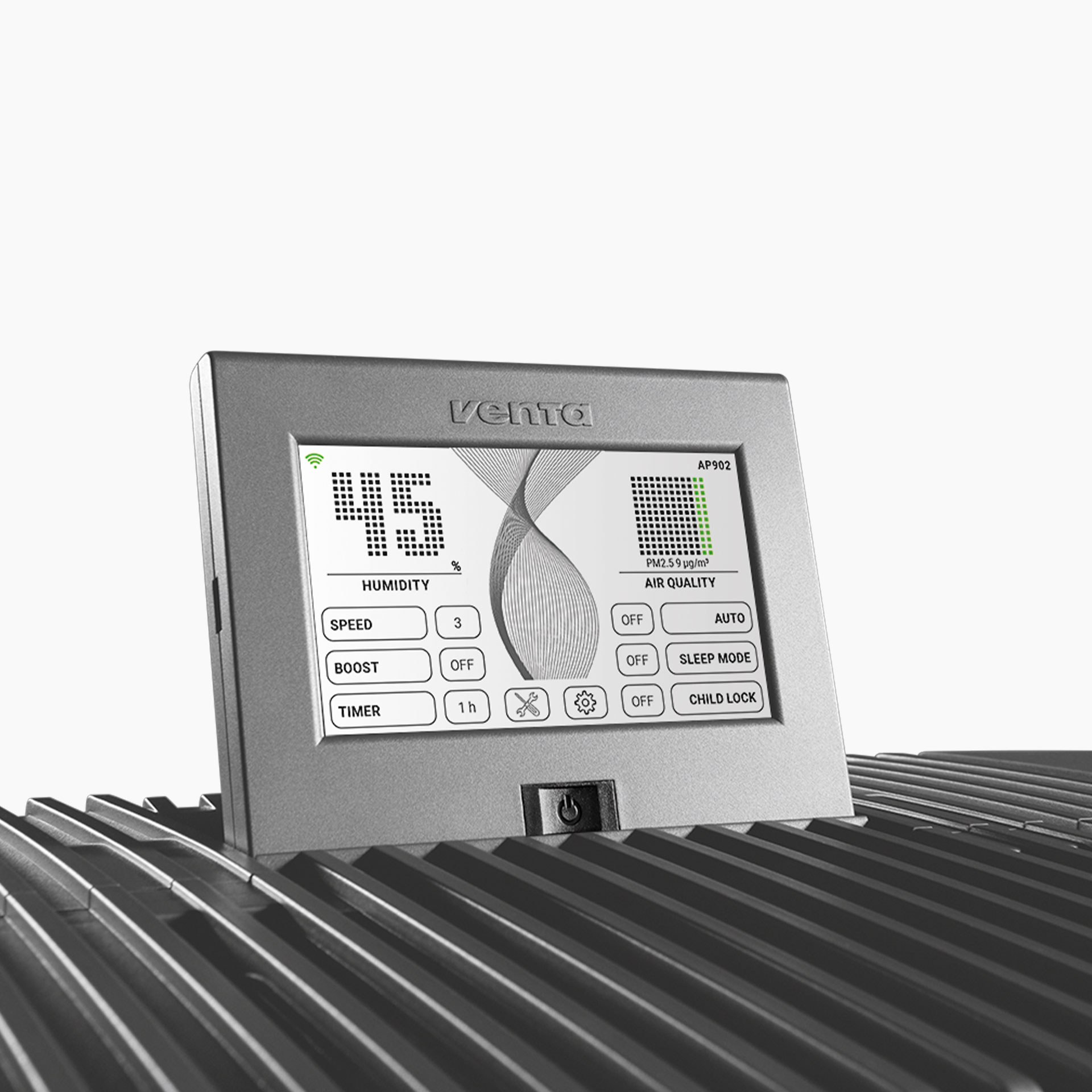 AP902 Professional Air Purifier
Room size up to 75 m²

Certified Nelior filter technology with

HEPA 14 clean room filters acc. to

DIN EN 1822

Coarse dust filters for particles up to

10 μm increase the service life of HEPA 14

clean room filters

Professional PM2.5 particle sensor for

real-time air quality display

Convenient control with the Venta Home App

Air quality display according to

worldwide Air Quality Index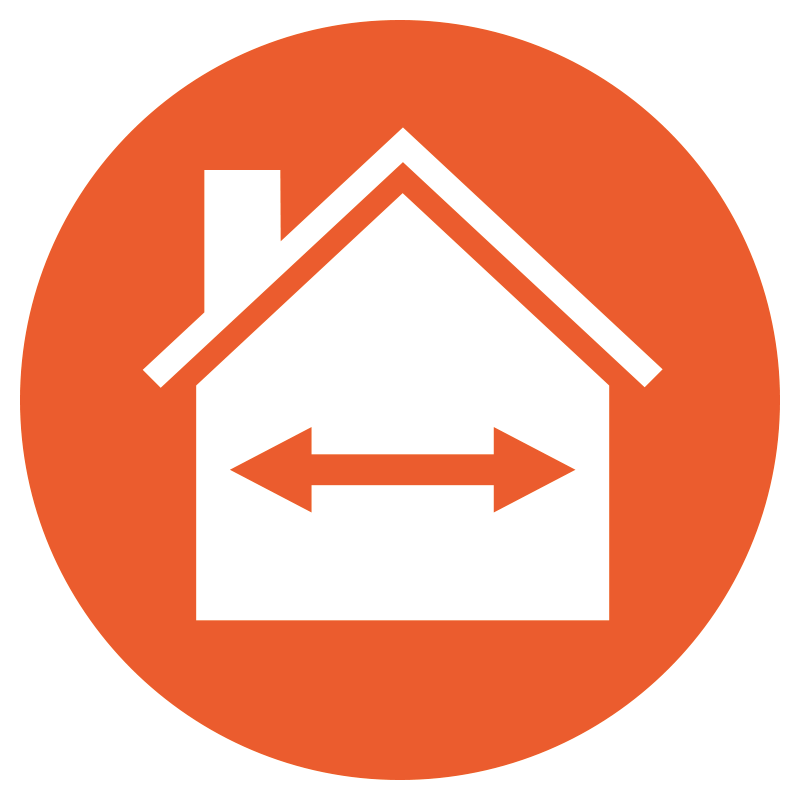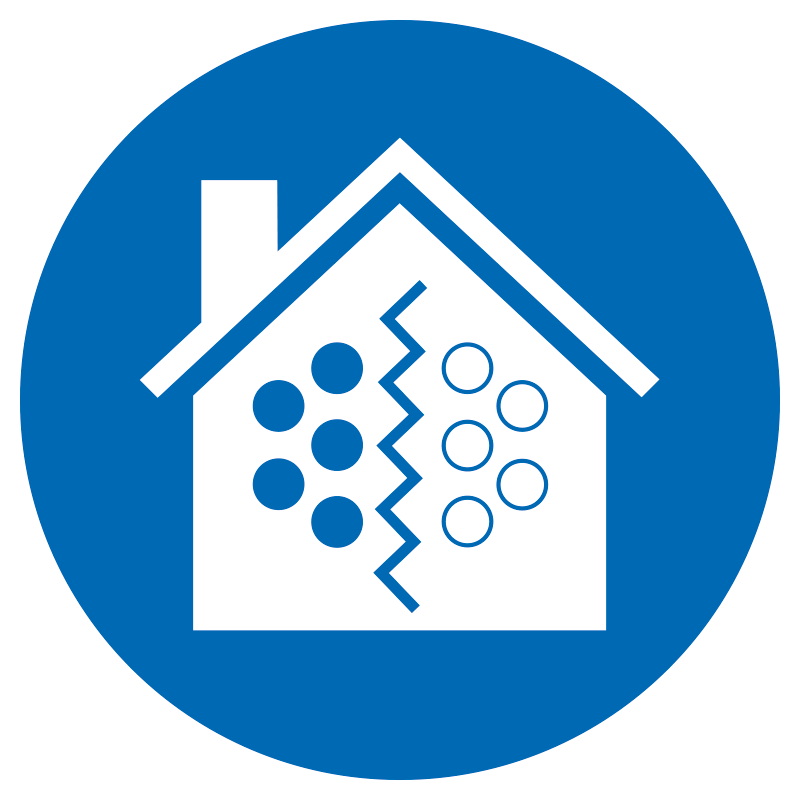 99.995 % air purification
particles down to 0.07 μm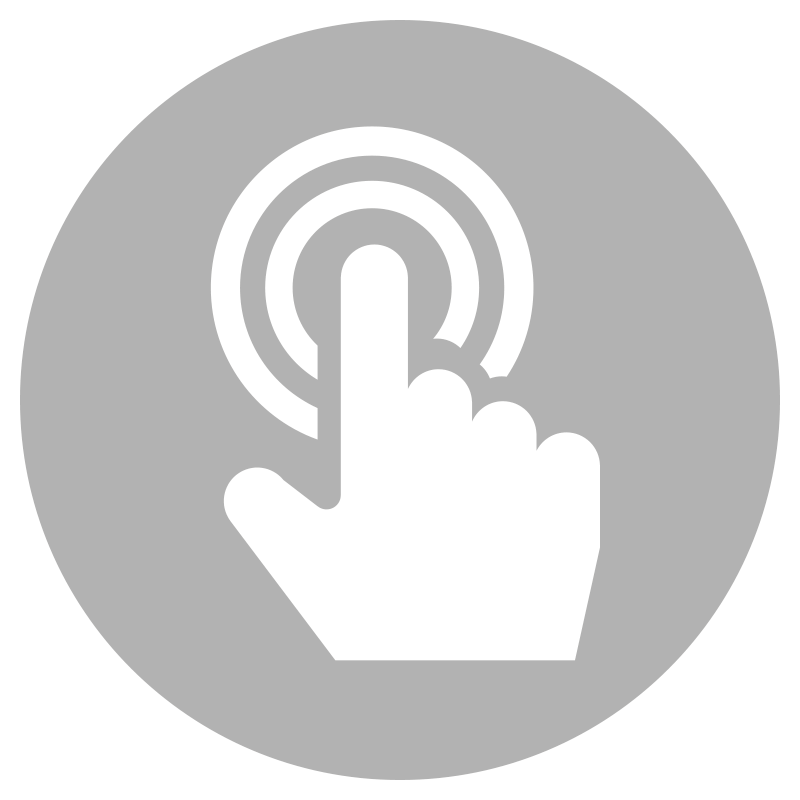 Interactive touch display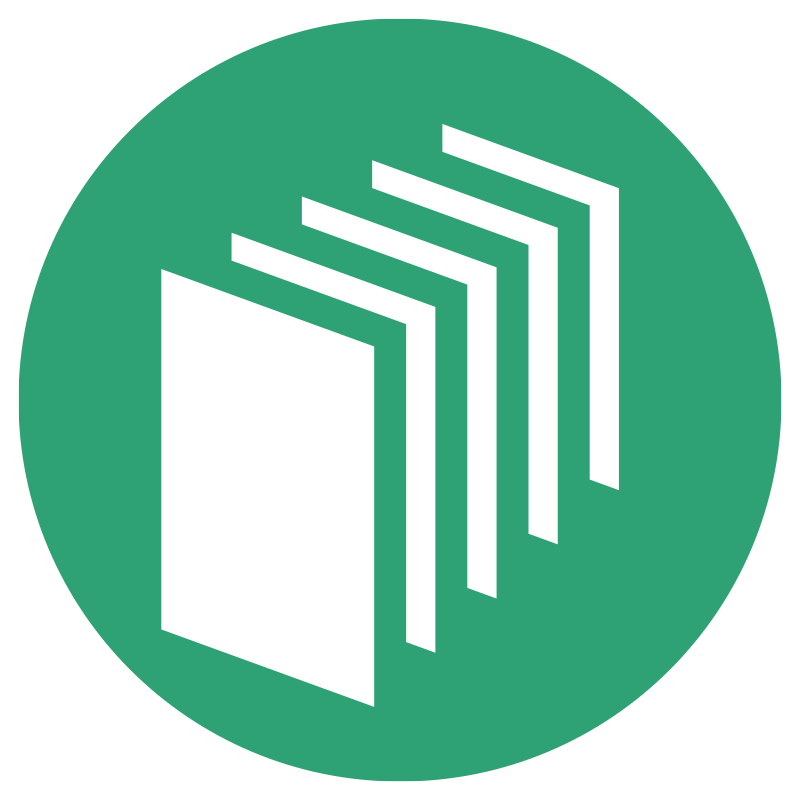 HEPA 14
according to DIN EN1822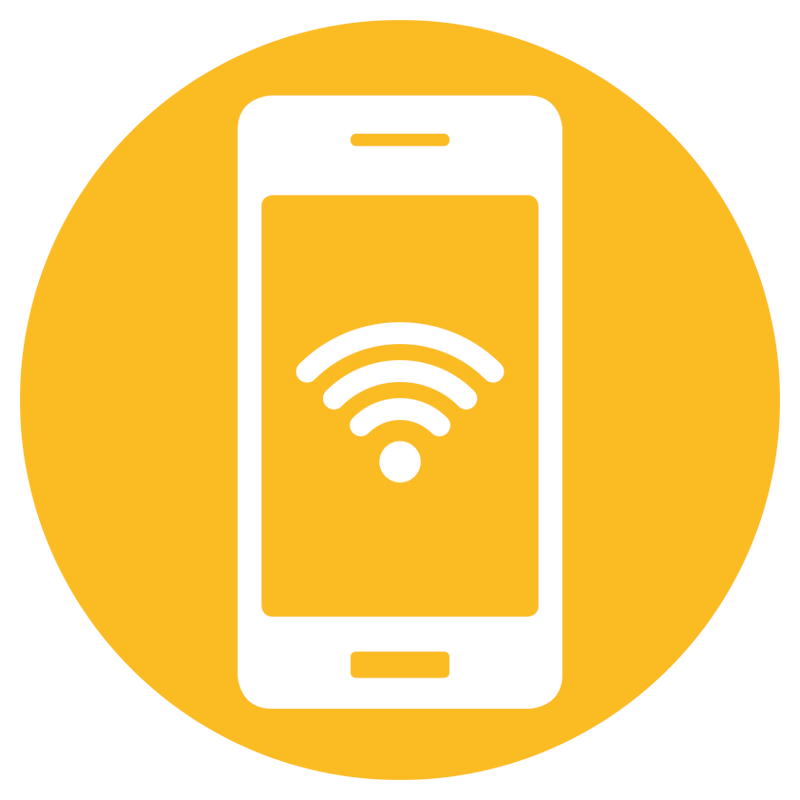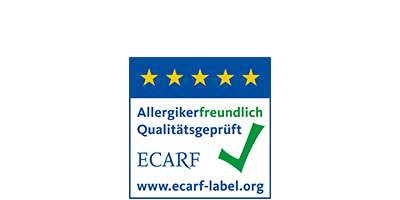 Relief for allergy sufferers
Independently quality tested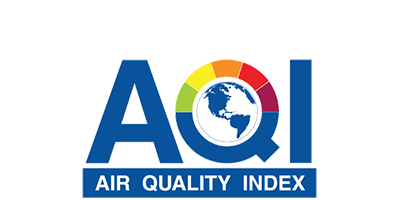 Reliable
with AQI measurement in real time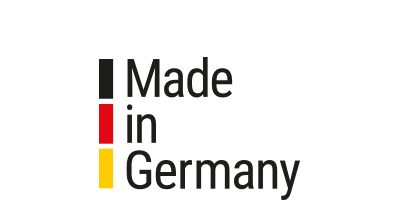 Trusted
for quality and sustainability
Removes 99.995 % of allergens, fine dust, & viruses from indoor air
The high-performing, state-of-the-art AP902 air purifier with its unique Nelior twin air filter technology and HEPA 14 clean room filters makes indoor air up to 99.995 % free of allergens, fine dust, and particles. It creates natural feel-good zones in your home, especially if you suffer from allergies or are susceptible to breathing difficulties. Using the Venta app, you can even control the AP902 while you are out and about. It is ideal for modern homes and offices of up to 75 m².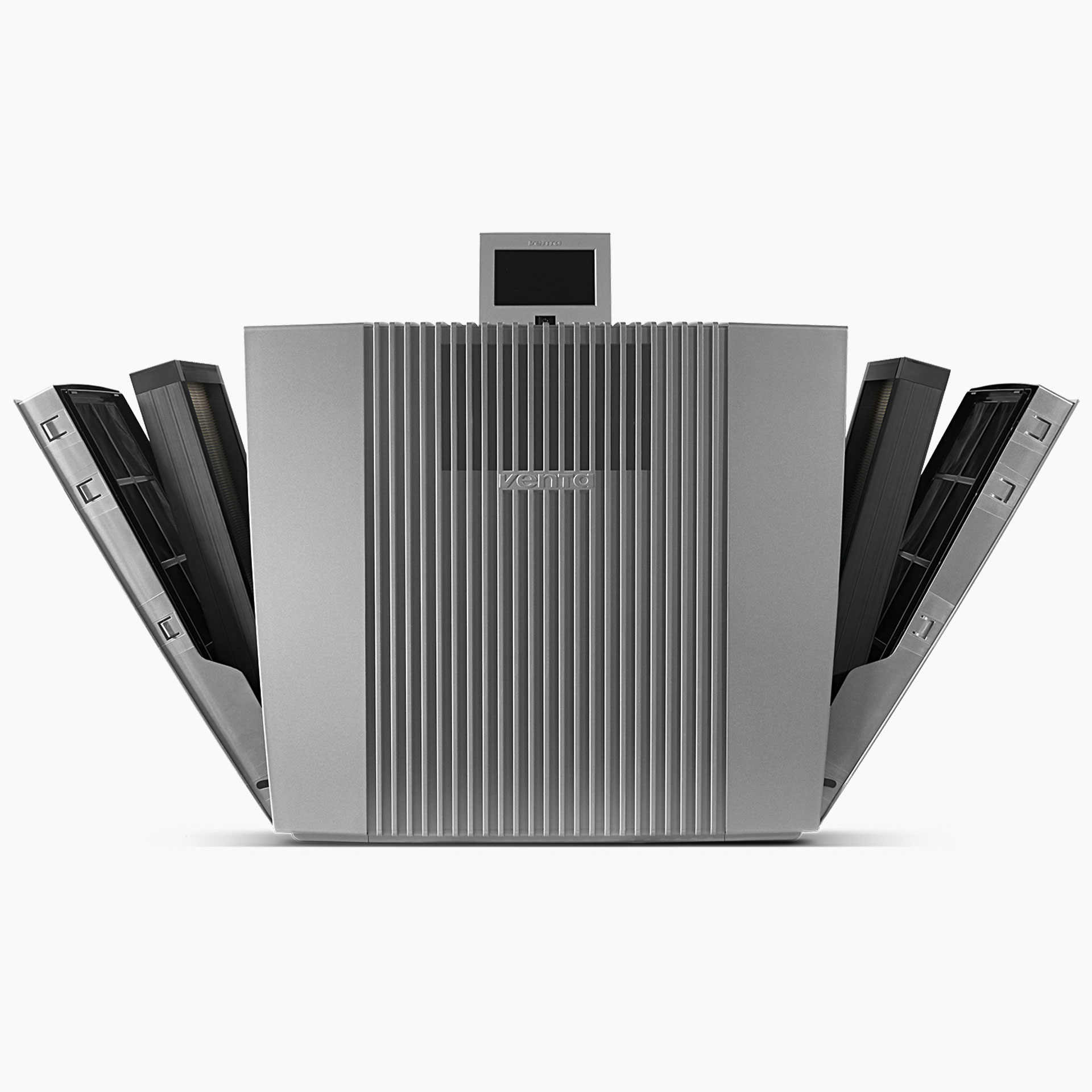 HEPA 14 clean room filter quality
The extremely robust, certified HEPA 14 clean room filter acc. to DIN EN 1822 with patented Nelior technology filters out viruses, bacteria, and allergens, right down to hazardous fine dusts (PM1) – capturing up to 99.995 % of particles down to a size of 0.07 μm. The coarse dust filter removes air particles such as house dust and pet hair from the air to increase the effectiveness and service life of the clean room filter. It is easy to wash as required. No need to buy new filters.
Premium cleaning efficiency
A professional PM2.5 sensor measures, monitors, and checks the air quality, automatically adapting purifying to the level of pollutants & allergens.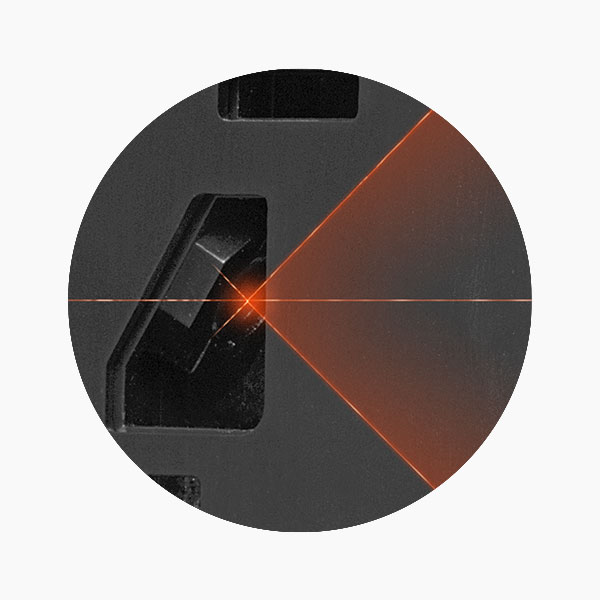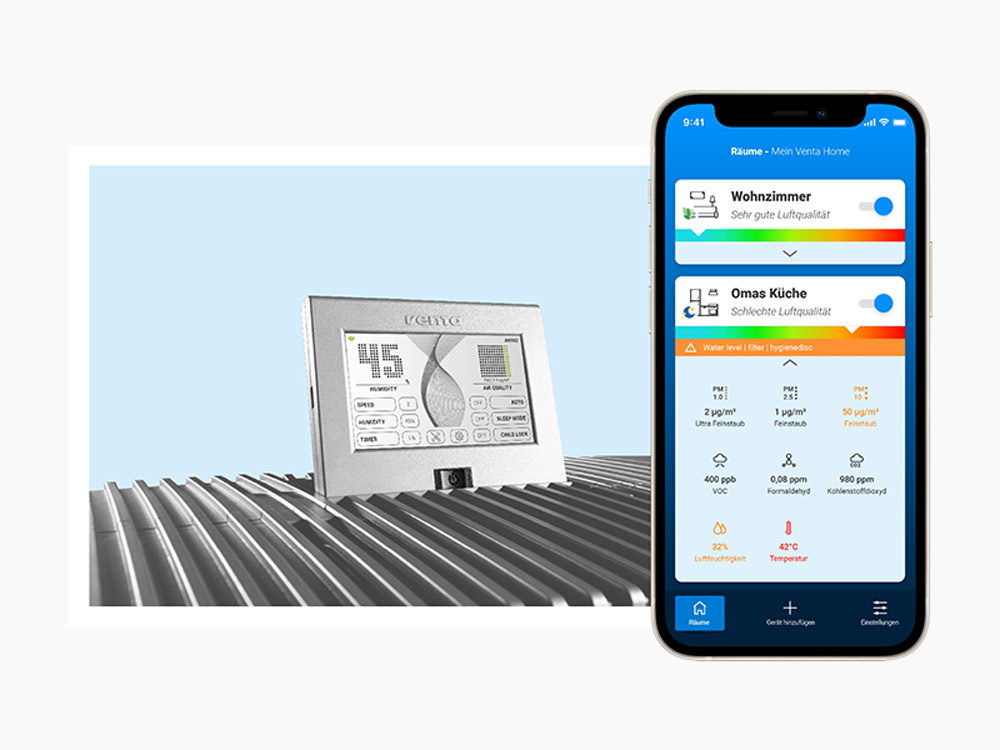 Interactive touch display
The modern, clear interactive touch display distinctly shows the temperature and air quality in 6 colour gradations according to the worldwide Air Quality Index. Five power levels and the Boost function allow rapid air purification. Simply tap to activate sleep mode, automatic mode, or child lock. The display can be set to 8 different languages. The AP902 is particularly user-friendly with the runtime shown on the display and its notification to change the filter.
Control and monitoring via Venta Home App

Professional
| Model | Professional AW902 | Professional AP902 | Professional AH902 |
| --- | --- | --- | --- |
| Colour | Grey | Grey | Grey |
| For room sizes* | Up to 120 m² | Up to 75 m² | Up to 70 m² |
| Interactive touch display | Standard | Standard | Standard |
| App control | Standard WiFi / WLAN | Standard WiFi / WLAN | Standard WiFi / WLAN |
| Measuring sensors | Humidity + temperature | Air quality + humidity + temperature | Air quality + humidity + temperature |
| Coarse dust filter | - | Standard, double | Standard, single |
| Allergen, virus and fine dust filter | - | Standard, double | Standard, single |
| Active carbon filter | - | Optional | Optional |
| Water hygiene | Standard | - | Standard |
| UVC hygiene | Standard | - | Standard |
| Power levels | 5 + Automatic | 5 + Automatic + Turbo Boost | 5 + Automatic |
| Noise emissions (levels 1–5) | 22 / 32 / 42 / 47 / 52 dB(A) | 19 / 29 / 40 / 46 / 51 dB(A) | 17 / 26 / 37 / 43 / 47 dB(A) |
| Power consumption (levels 1–5) | 6 / 9 / 16 / 25 / 46 Watt | 7 / 8 / 14 / 21 / 33 Watt | 7 / 8 / 14 / 20 / 42 Watt |
| Turbo Boost | - | 60 dB(A) & 60 W | - |
| Water content (max.) | 12 litres | - | 12 litres |
| Dimensions (L x W x H) | 61 x 30 x 52 cm | 61 x 30 x 52 cm | 61 x 30 x 52 cm |
| Weight | 13 kg | 13 kg | 13 kg |
*based on a ceiling height at a max of 2.5 m