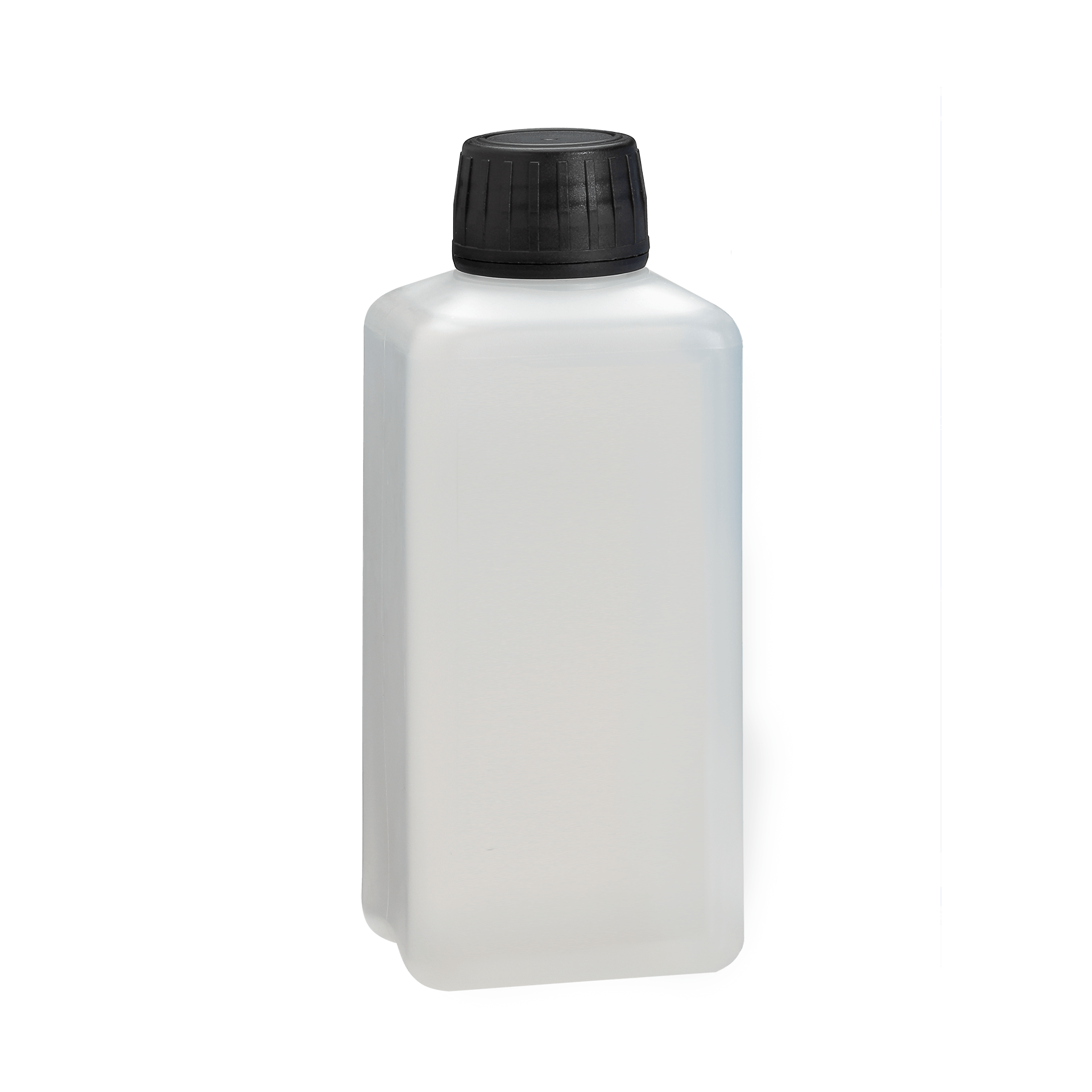 Cleaner (250 ml)
Venta cleaner (250 ml) for the following Venta appliances:

Humidifier Original LW15 / LW25 / LW45

Humidifier Comfort Plus LW25 / LW45

Humidifier Original Connect AH510 / AH515 / AH530 / AH535 / AH550 / AH555


Humidifier App Control LW60T WiFi and Humidifier App Control LPH60 WiFi

Humidifier AeroStyle LW73 / LW74

Humidifier Professional AW902 and Professional AH902 Humidifier


Removes limescale and stubborn dirt

Eco-friendly and natural

Odourless, colourless

Formulated for the synthetic material of your Venta appliance

Extends the service life of your appliance

Made in Germany

If stored correctly – in a dark and cool place – shelf life up to 30 months

1 250-ml bottle
Available, delivery time: 1-3 working days
For optimal care and a long service life of your Humidifier /Airwasher
Venta developed its appliance cleaner for regular cleaning of the following appliances:

Humidifier Original LW15 / LW25 / LW45
Humidifier Comfort Plus LW25 / LW45
Humidifier Original Connect AH510 / AH515 / AH530 / AH535 / AH550 / AH555

Humidifierss App Control LW60T WiFi and Hybrid App Control LPH60 WiFi
Humidifier AeroStyle LW73 / LW74
It removes limescale and stubborn dirt naturally with highly effective citric acid from lemons. So there's no need for intensive cleaning and your appliance stays almost as good as new. The premium cleaner is produced and bottled exclusively in Germany according to high quality requirements.
It is eco-friendly, mild, odourless, colourless and easily biodegradable. That means you can simply dispose of it down the sink.

If you use the appliance cleaner regularly (every 6 months), perfect, hygienic operation is guaranteed and your Airwasher/Humidifier will last for years. Because the mild cleaner is formulated especially for Venta Airwashers/Humidifier, it doesn't damage the material.

If you plan to stop using your Airwasher/Humidifier for a longer period, we recommend cleaning it with the appliance cleaner before storage. That way, you can be sure no residues remain inside.
How to use Venta appliance cleaner
Models Original, Comfort Plus, Original Connect:
For thorough cleaning (approx. every 6 months), pour the entire contents of the bottle into the fresh water and let the appliance run on a low setting for around 2 hours. Ventilate the room during cleaning to avoid any odours which can occur if the appliance is very dirty. Then empty out the dirty water and rinse with cold water.

Models App Control and Professional:
Start the cleaning program by pressing the Clean button on the display, then follow the instructions.