Airwashers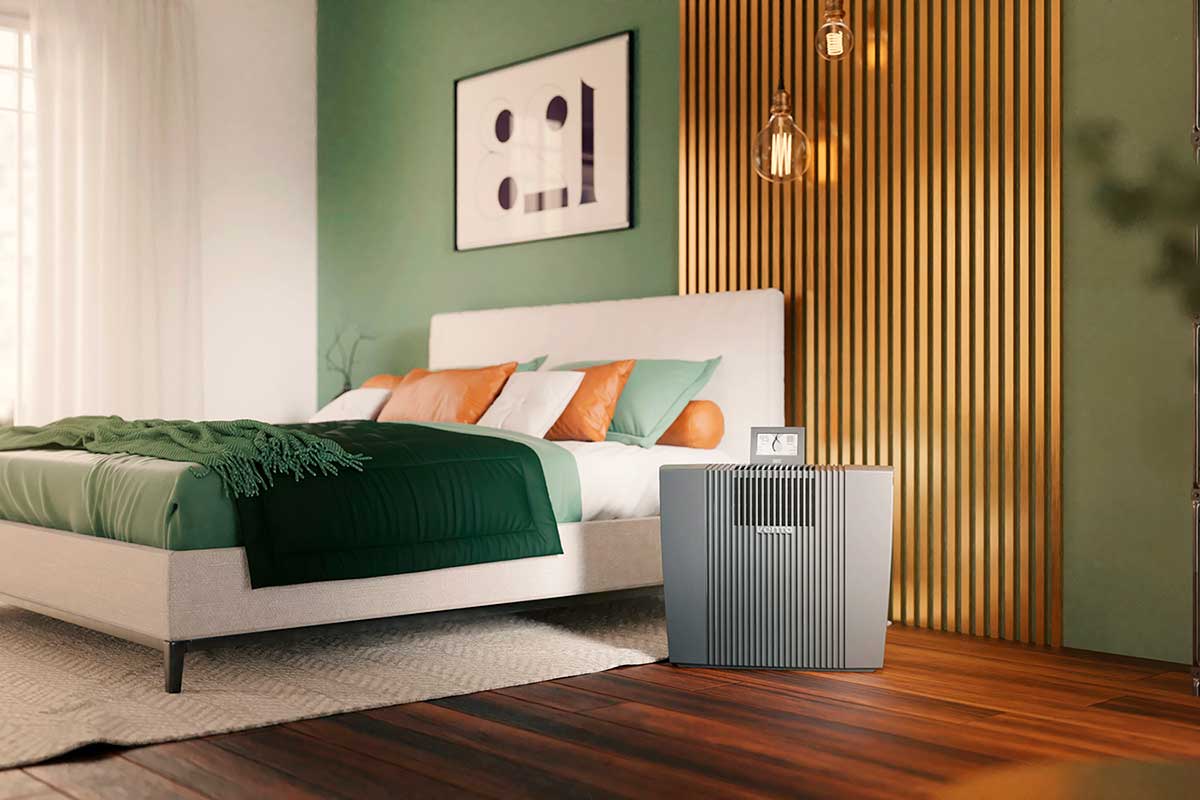 The Best of Both Worlds
Optimal humidity is a key factor to ensure you feel comfortable at home, as excessively dry air can have an unfavorable effect on health long term. This is why maintaining relative humidity between 40-60% indoors is recommended year-round. Unfortunately, the 40% mark is often not met during the winter when running heat throughout the season, or on very hot summer days when the air conditioning is running. – resulting in air that is too dry.
Dry air also means that there are more airborne dust particles since there is no water vapor to bind them. In turn, dust particles carry airborne particles such as allergens, viruses, and other pollutants. This means that the drier your indoor air is at home, the more airborne particles there are.
An Airwasher fulfills two needs at once as it helps to maintain optimal humidity all year round as well as to filter the air up to 99.995% of air particles as small as 0.07 micrometers.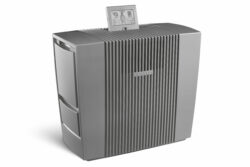 AH902 Professional Airwasher
AH902 Professional Airwasher
Dual-function air purifier and humidifier for spaces up to 750 ft²* Highly efficient humidification with VentWave 3D technology Certified HEPA H14 Nelior filters for particles down to 0.07 µm Coarse dust pre-filters for particles down to 10 µm prolong the life of the HEPA H14 filters Up to 99.9% sterilization with built-in UVC technology Professional sensor system for real-time air quality and relative humidity readings Convenient control with the Venta Home App *Total coverage area including adjoining rooms, hallways, and stairways. Based on standard 8-foot ceilings.
Add to cart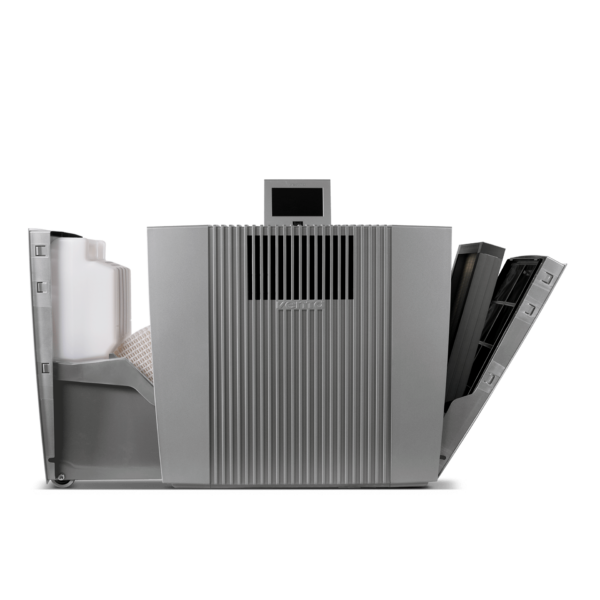 40-60% Humidity with Hygienic Humidification
All Airwashers function according to the principle of cold evaporation, which is recognized as the most natural and best method of humidification.
To achieve optimal humidity, a stack of disks that slowly rotates in a water tray evaporates water to humidify room air. Simultaneously, the disks trap harmful substances such as dust or pollen, which are then washed off into the water and collected in the device where they remain.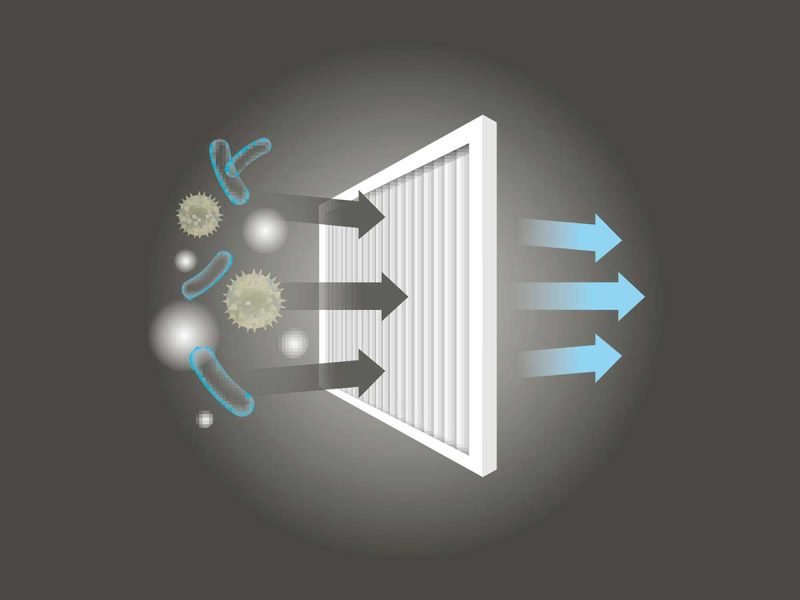 INDOOR AIR FREE OF UP TO 99.995% OF ALLERGENS, VIRUSES, FINE DUST, AND PARTICLES
Our Airwasher helps you to remove allergens, fine dust, viruses, and other airborne particles from indoor air. The patented filter technology filters out 99.995% of airborne particles down to 0.07 microns in size.
WHAT GETS FILTERED FROM THE AIR?
Viruses
Aerosols
Bacteria
Mold spores
House dust and dust mites
Allergens
Pollen
Pet hair
Skin flakes
Hazardous particulate matter (PM1)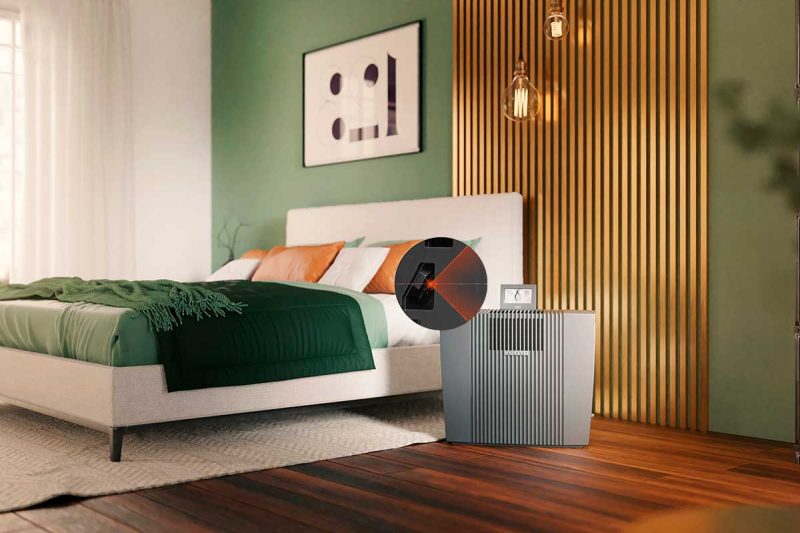 Automatic Power Adjustment
Is the humidity in the room too low or the pollution level too high?
When in auto mode, the Airwashers are ideally equipped to measure, monitor, and control air quality with their professional sensor technology. They thereby adjust cleaning and humidifying performance automatically and independently of each other. This creates an optimal indoor climate in your home.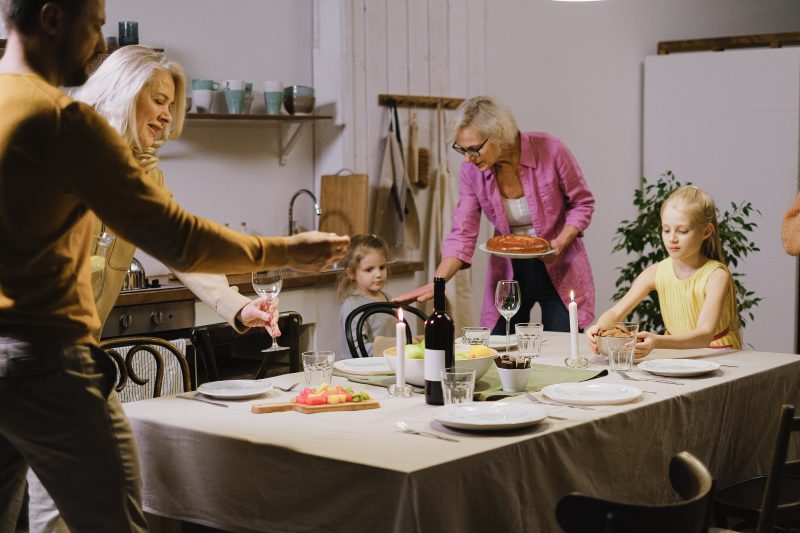 Who Should Get an Airwasher?
Generally speaking, an Airwasher is for anyone who wants to create both clean air and healthy humidity levels.
Our Airwashers are ideal for allergy sufferers and people with respiratory issues who want to transform their home into a nearly allergy-free zone.
Since the Airwasher also filters out fine dust and other micro-particles, it is particularly useful in areas where air pollution is high. If the outdoor air is already polluted with particulate matter and fine dust, it becomes a challenge to freshen your indoor air by bringing outside air in. In this case, an Airwasher is an ideal solution.