In spring and occasionally summer there is more pollen in the air. Allergy sufferers, in particular, suffer from this and not only when they are outside in nature. Pollen gets into your home through the smallest openings such as window and door cracks and is also brought home on clothing. A large number of particles collect in the room air. The concentration of pollution in the air is often higher indoors than it is outdoors.
Since indoor air impurities, such as pollen or house dust, can get into the respiratory tract and trigger allergic reactions, you are not protected from the unpleasant effects at home either. The typical symptoms are watery eyes, a runny nose, fatigue, and itchy mucous membranes. The ability to concentrate, for example at work, can be restricted as a result and usually burden allergy sufferers long after the workday has ended. The allergic reactions at night are also a nuisance for many: They rob those affected by sleep and shorten the recovery time.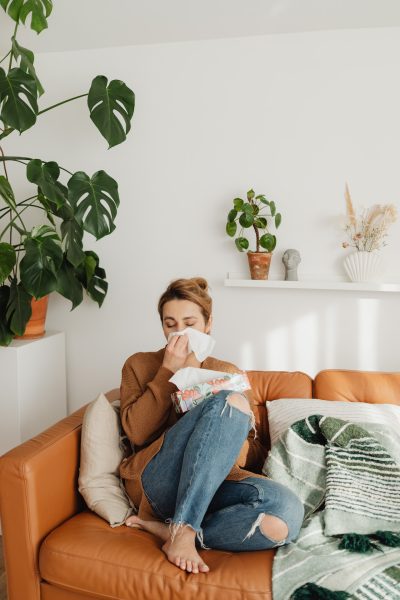 Tips for preventing pollen allergens
Of course there are ways to protect yourself from a pollen allergy, such as medication or an air purifier.
Please also note the other tips and tricks – because in the home pollen is not only in the air, but also on clothing and other textiles such as carpets, and furniture. Therefore, the following can be applied:
Use few carpets and other textiles such as curtains, especially in the bedroom
Change bed linen regularly
Regular cleaning, vacuuming, and dusting of your home
Do not dry laundry outside during pollen season
Do not take off or store worn clothing in the bedroom
Take a shower before going to sleep, as pollen can also collect in your hair
Air Purifiers for Pollen Prevention
There are good reasons to breathe a sigh of relief for allergy sufferers: air purifiers are a good solution in many cases for pollen allergies. Air purifiers constantly remove pollen and other pollutants such as house dust or allergens. Thus, they provide relief within your own four walls. You should, however, pay attention to a few criteria when buying:
Choose a device with the right room size for you
Choose an air purifier that does not exceed the noise level of 40 decibels during the day and 30 decibels at night – so the device can also be used perfectly in the bedroom
The device should have a HEPA filter (High-Efficiency Particulate Air / Arrestance) of class H13 or H14. These can filter pollen and other fine particles out of the air
Also ensure that the device does not work with ozone, as this can pollute the room air with additional substances that are harmful to health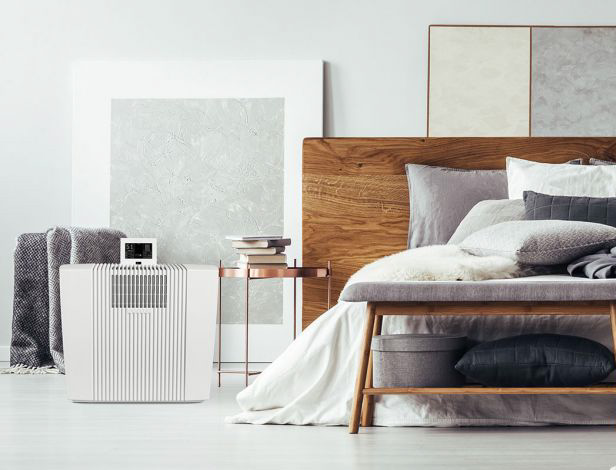 Venta Air Purifier for Protection against pollen with patented filter technology
The Venta allergy, virus, and fine dust filters with patented Nelior technology (H13 filter) filter:
Pollen and allergens
House dust and dust mites
Pet hair and dander
Viruses
Bacteria
Mold spores
Particulate matter hazardous to health (PM1)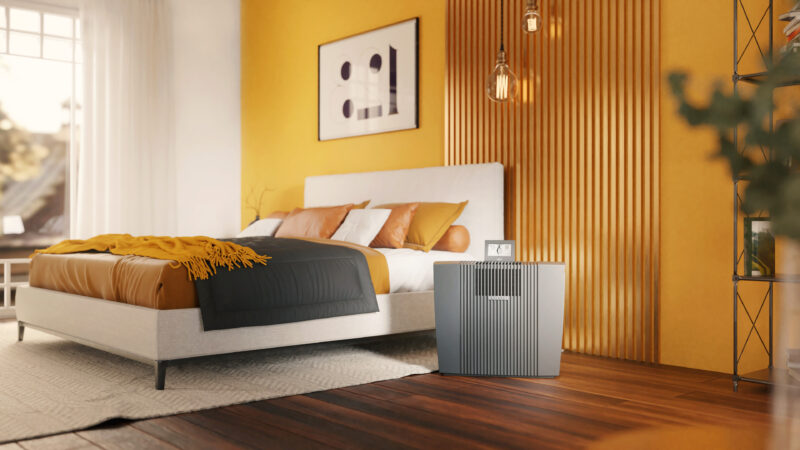 The Venta Air Purifier with Venta Home App Control filters 99.995% of indoor air impurities down to a size of 0.07 microns. Thanks to the highly sensitive fine dust sensor technology, the device reacts independently in real time to excessive indoor air pollution and adapts its cleaning performance accordingly. This way you can create comfortable rooms in your home or ensure cleaner room air at your workplace – all of this without producing any ozone.
So that you can sleep relaxed at night and start the new day with fresh energy, the Venta AP902 Air Purifier has different noise levels (19-51 db (A)) depending on the level.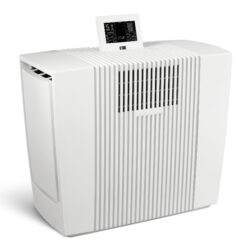 LP60 Kuuboid XL Max Air Purifier
LP60 Kuuboid XL Max Air Purifier
Purifies up to 810 square feet with 99.95% filtration efficiency down to 0.07 microns Five-speed fan with Turbo Boost function Offers excellent energy efficiency, even on Turbo Boost Features a particle sensor designed to monitor your air quality Auto Mode maintains your ideal air quality level Zero ozone or ions emitted 2-year limited warranty Color: White
Add to cart