Airwasher
Dual function: humidification and air purification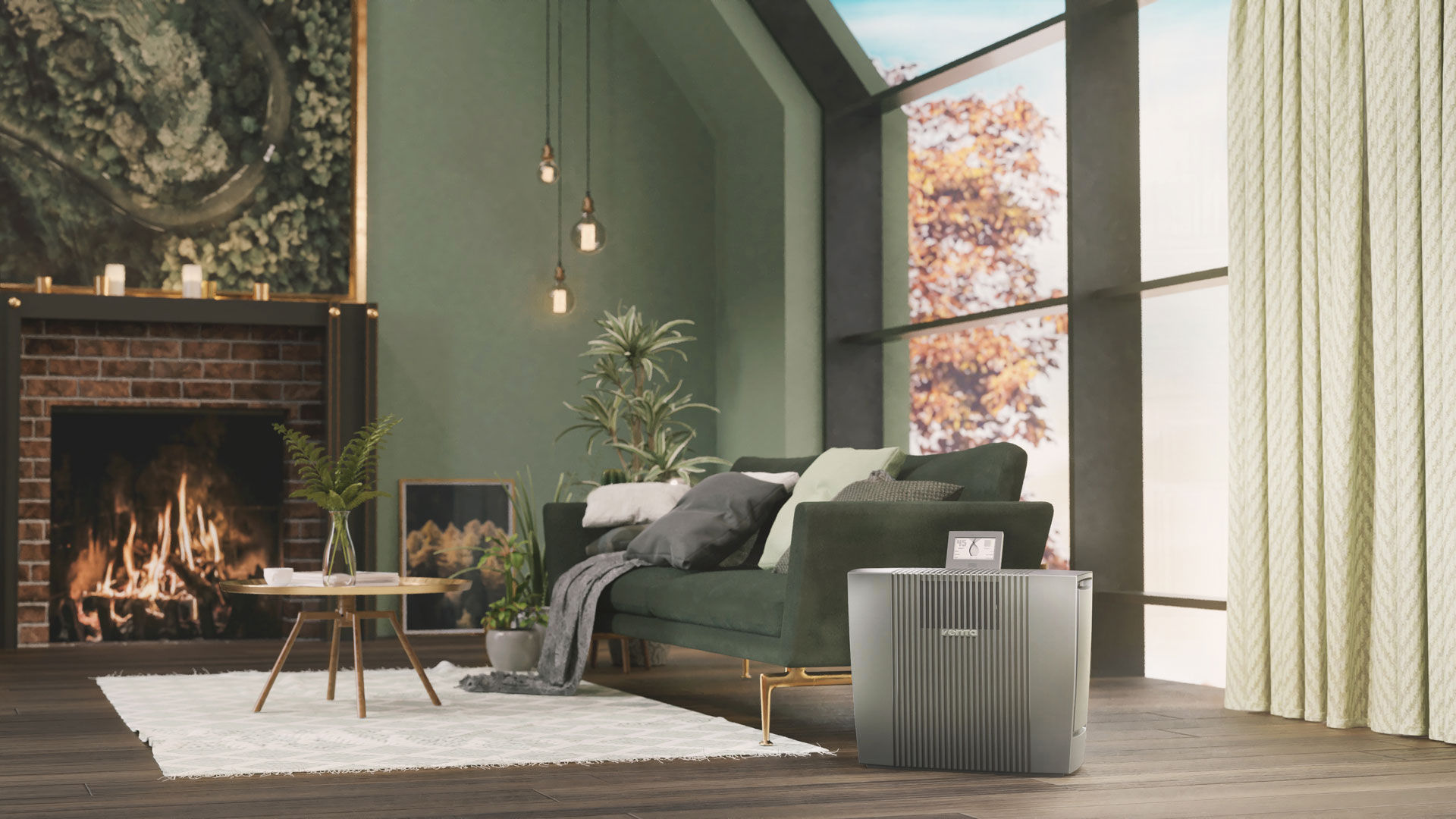 The best of both worlds
Optimum humidity is a key factor to make you feel comfortable at home. Because excessively dry air can have an unfavorable effect on health in the long term. Therefore, maintaining humidity between 40-60% indoors is recommended year-round. Unfortunately, the 40% mark is often not met during the heating period or on very hot summer days - the result: air that is too dry.
Dry air also means that there are more airborne dust particles, since there is no water vapor to bind them. In turn, dust particles carry airborne particles such as allergens, viruses and other pollutants. This means that the drier your indoor air is at home, the more airborne particles there are.
An Airwasher fills two needs at once, because it helps you both to maintain the optimal humidity all year round as well as to filter the air up to 99.995% and an air particle size of 0.07 micrometers, depending on the model.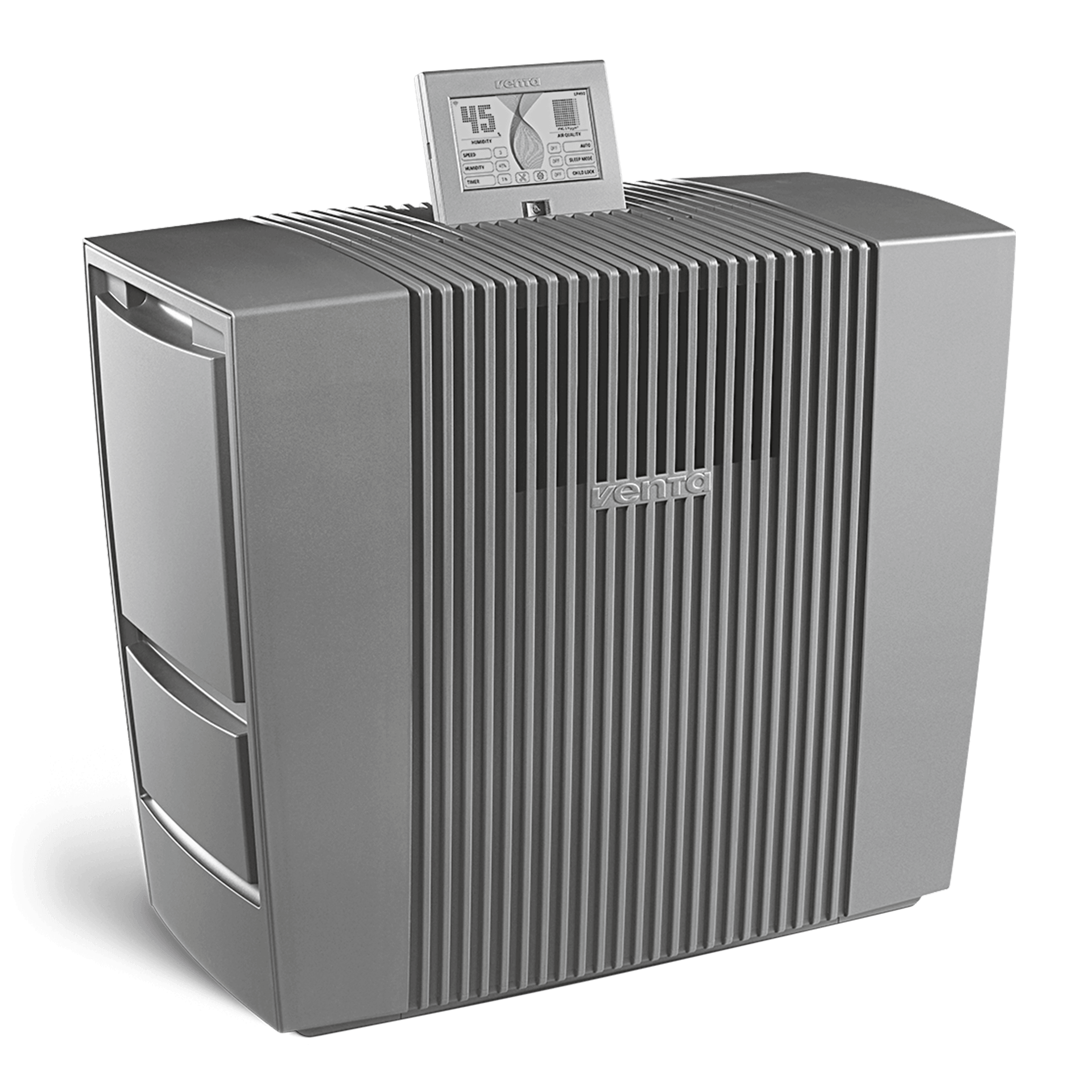 AH902 Professional Air Washer
Airwasher with hybrid functionality as an air purifier and humidifier
Room size up to 70 m²
Highly efficient humidification with VentWave™ 3D technology
Low-maintenance operation thanks to patented hygiene disk – without chemical additives
Certified Nelior filter technology with HEPA 14 clean room filter acc. to DIN EN 1822
Coarse dust filters for particles down to 10 μm increase the service life of the HEPA 14 clean room filter
Up to 99.9 % sterilisation thanks to UVC technology
Professional sensors for real-time air quality & humidity display
Convenient control with the Venta Home App
Details
40-60% humidity with hygienic humidification
All Airwashers function according to the principle of cold evaporation, which is recognized as the most natural and best method of humidification.
To achieve perfect humidity, a stack of disks that slowly rotates in a water tray evaporates hygienically clean water to humidify room air. Simultaneously, the disks trap harmful substances such as dust or pollen, which are then washed off into the water and collected in the device.
Room air free of up to 99.995 % allergens, viruses, fine dust, and particles
Our Airwasher helps you to remove allergens, fine dust, viruses and other airborne particles from the air. The patented filter technology filters out 99.995% of airborne particles down to 0.07 microns in size, depending on the model.
What gets filtered from the air?
Viruses
Aerosols
Bacteria
Mold spores
House dust & dust mites
Allergens
Pollen
Pet hair
Skin flakes
Hazardous particulate matter (PM1)
Automatic power adjustment
Is the humidity in the room too low or the pollution level too high?
With their professional sensor technology, the Airwashers are ideally equipped to measure, monitor and control air quality. They thereby adjust cleaning and humidifying performance automatically and independently of each other. This creates a good indoor climate in your home.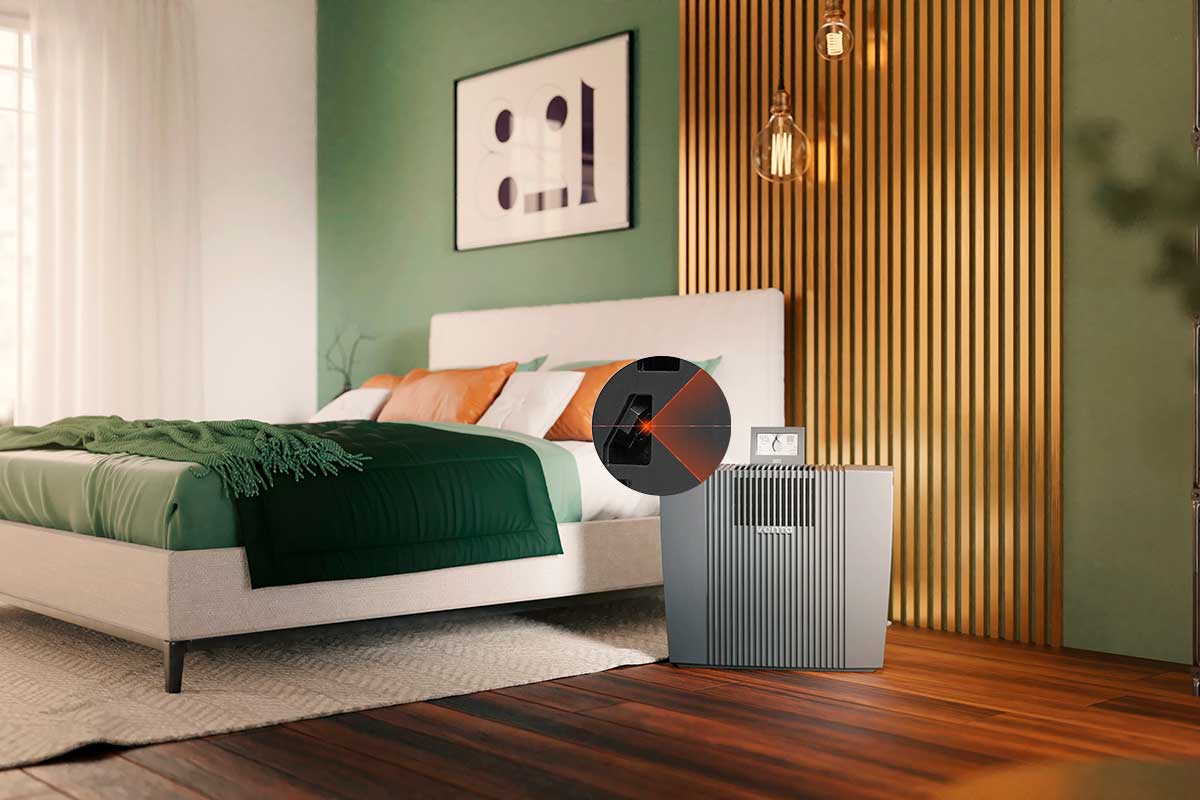 Smart home-enabled Airwasher with AirConnect
The WiFi function makes our Airwashers part of the Venta AirConnect world and sends all relevant data, such as humidity or pollution level, to the Venta Home app. This means that you have access to the most important information on both the touch display and your smartphone and can manage the device from anywhere.
As indoor air experts, AirConnect establishes a wellness plan for the indoor air you breathe. The WiFi-enabled devices, Venta Home app and the AirSense air quality indicator work together to create the Venta AirConnect World. All Venta devices can be operated together as well as separately.
Who should get an Airwasher?
In general, it makes sense to get an Airwasher for anyone who wants to create both clean air and healthy humidity levels.
In addition, our Airwashers are ideal for allergy sufferers and people with respiratory problems, who want to transform their home into a nearly allergy-free zone.
Since the Airwasher also filters out fine dust and other microparticles, it is particularly useful in areas where air pollution is high. Because here you hardly have the option of exchanging the room air through intensive ventilation, since the outside air is already polluted by particle matter and fine dust. In this case, an Airwasher is the ideal solution.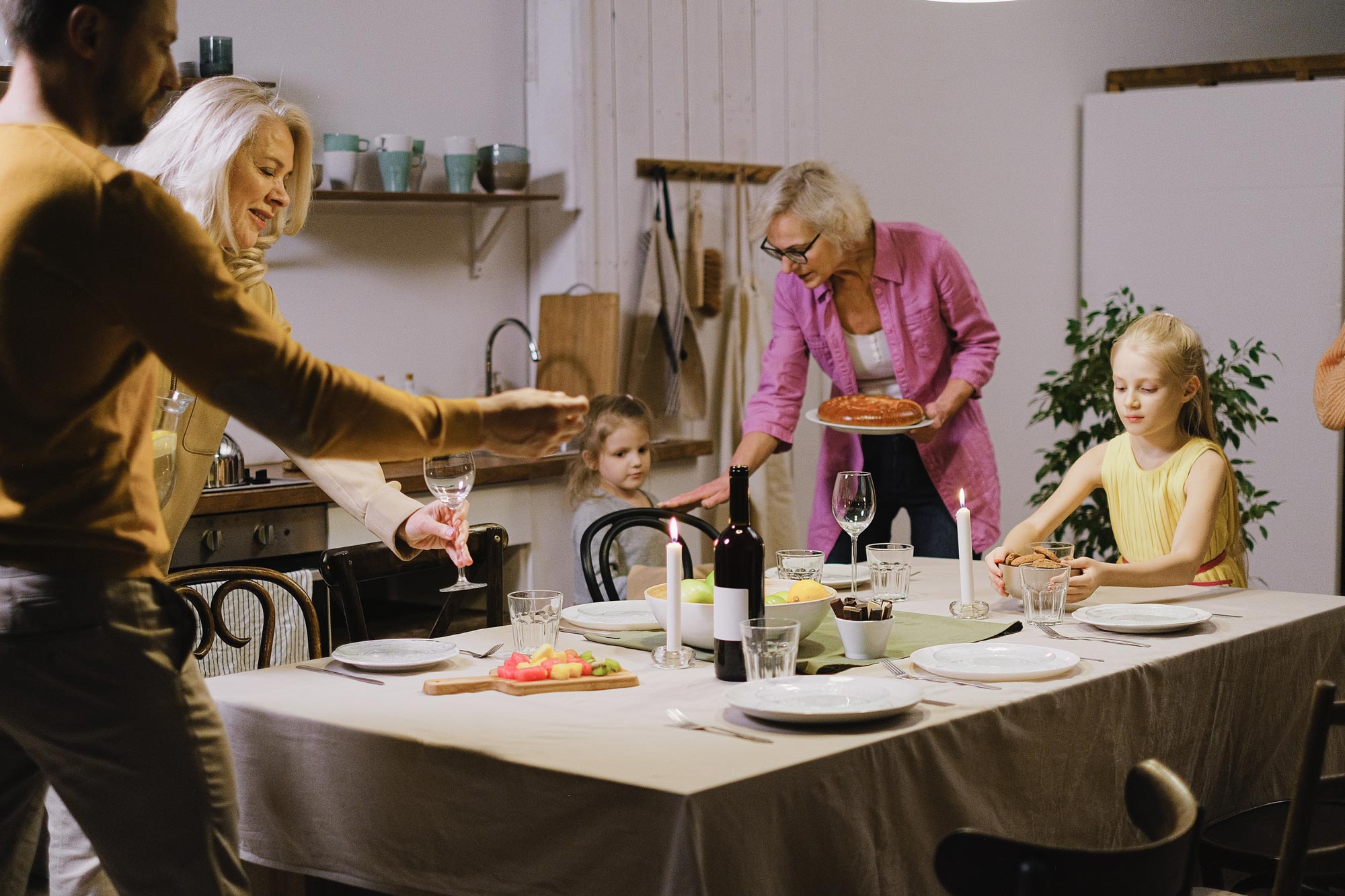 Application scope Airwasher
To bring relief against pollen and allergens
Seemingly harmless particles, like pollen, grass or dust can often make life difficult for allergy sufferers, even at home. Our Air Purifiers have been developed especially for allergy sufferers and individuals with breathing difficulties.
To eliminate viruses and aerosols
When we breathe, speak or cough, we release aerosols, or airborne droplets, into the air. These can contain invisible, infectious viruses.
A Venta Air Purifier helps filter out viruses and aerosols from indoor air.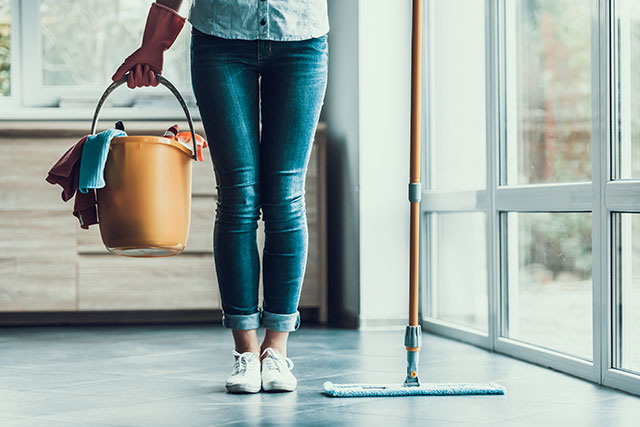 To handle all kinds of dust
Dust is a real problem for allergy sufferers, but high levels of particulate matter can actually bother anyone. An Air Purifier helps eliminate both house dust and hazardous particulate matter (PM1) as small as 0.07 µm.