Coming Soon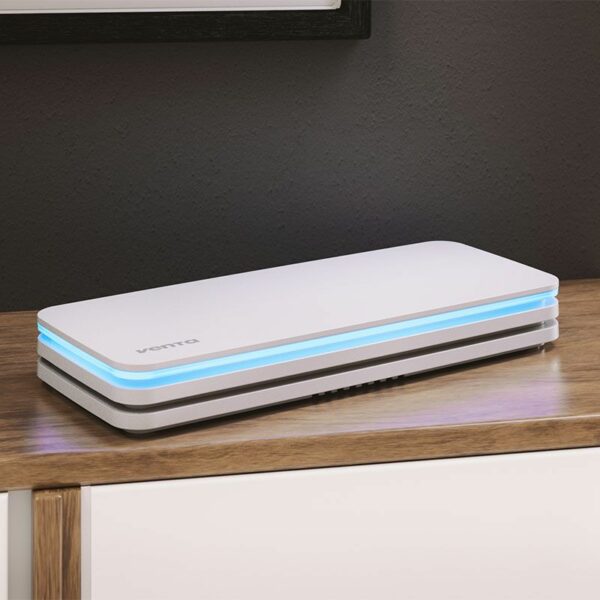 VENTA AIRSENSE: THE NEW INDOOR CLIMATE AND AIR QUALITY SENSOR
The innovative and intelligent devices Venta AirSense Eco and AirSense Pro take indoor air quality monitoring to the next level. How is the air quality in your child's room? Should we ventilate the living room more often? Is the air in the bedroom too dry?
Venta AirSense measures, monitors, and analyzes airborne substances in real-time, and alerts you to changes in air quality, while the Venta Home App advises you on how to improve your indoor air. This modern and intelligent smart device is designed to transmit important data to automatically manage WiFi-enabled Venta devices, but can also be used independently of them.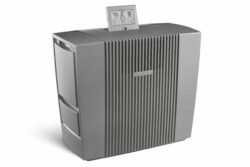 AH902 Professional Airwasher
AH902 Professional Airwasher
AVAILABLE IN CANADA IN SEPTEMBER 2022 Dual-function air purifier and humidifier for spaces up to 70 m²* Highly efficient humidification with VentWave 3D technology Certified HEPA H14 Nelior filters for particles down to 0.07 µm Coarse dust pre-filters for particles down to 10 µm prolong the life of the HEPA H14 filters Up to 99.9% sterilization with built-in UVC technology Professional sensor system for real-time air quality and relative humidity readings Convenient control with the Venta Home App *Total coverage area including adjoining rooms, hallways, and stairways. Based on standard 2.5-meter ceilings.
Learn More