LW15 Original Humidifier
Evaporative humidification for spaces up to 300 square feet*
Healthy air humidified to an optimal 40-60%
Cold evaporative humidification without the use of filters
Safe for use with tap water
Naturally reduces harmful pollutants in the air at a humidity level of 40-60%
*Total coverage area including adjoining rooms, hallways, and stairways. Based on standard 8-foot ceilings.
Air humidified to an optimal 40-60%
Air pollutants naturally reduced (at an indoor humidity of 40-60%)
Free shipping within the contiguous US when you spend $75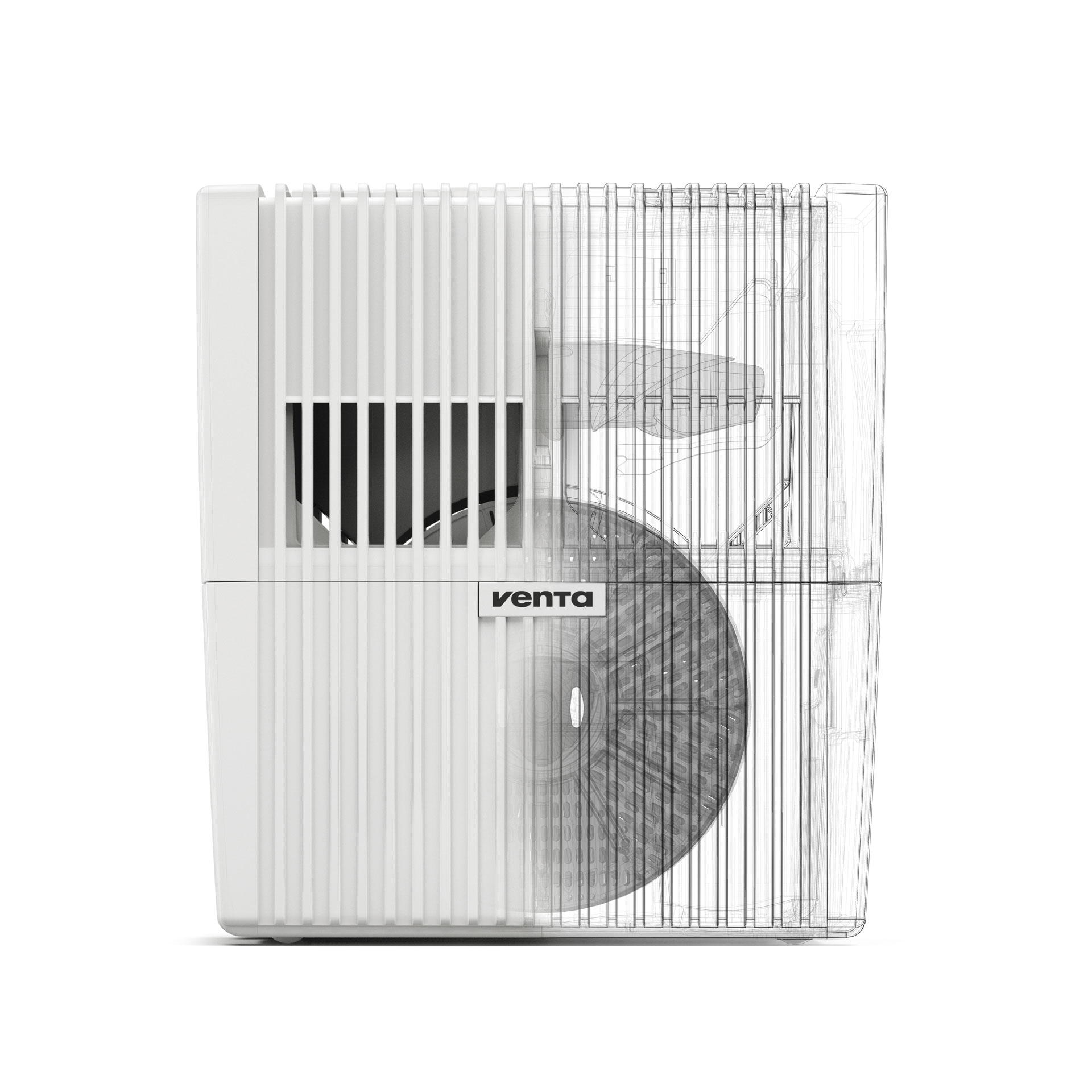 The Venta Humidification Method
Our LW15 / LW25 / LW45 Original Humidifiers humidify indoor air using only water. There is no need for filters; water is the filter.
As a Disk Stack rotates in a water reservoir, clean water evaporates and humidifies the air in your space. This cold evaporation is recognized as the best and most hygienic humidification method. It is also the most natural way of reducing harmful indoor air pollutants.
The Easy Approach to Healthy Indoor Air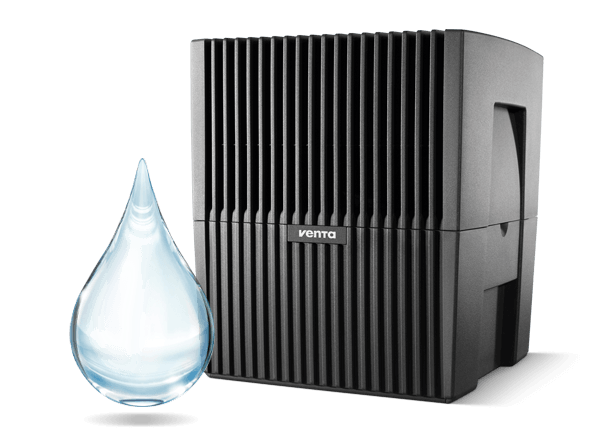 Reliable Operation
Simply fill your Original Humidifier with fresh tap water to enjoy great air quality. There is even an aromatherapy option. Venta offers six fragrances from relaxing to vitalizing.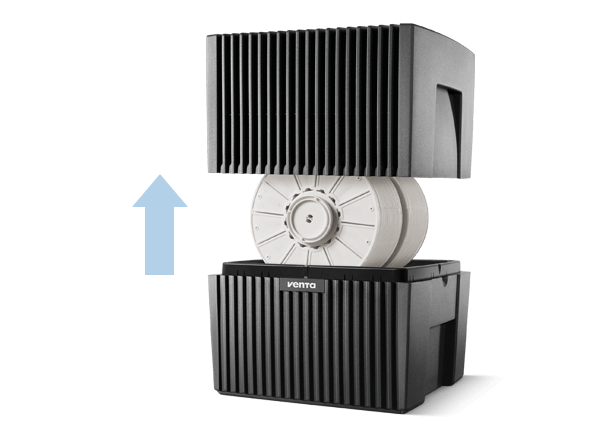 Easy Cleaning
Simply lift the electrical unit and the fan out of the housing in one movement. To clean your humidifier every 10-14 days or so, empty out the water, remove any deposits in the tray, rinse the Disk Stack with water, and fill with fresh water along with Venta Water Treatment Additive. Job done.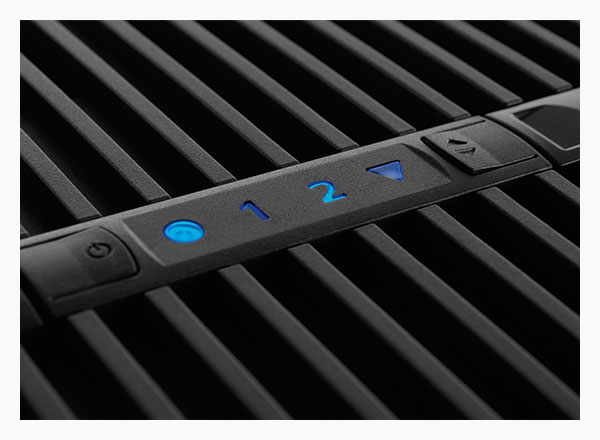 Simple Operation
One on/off button, two or three power levels depending on the model, LED status display, and automatic switch-off when the water runs out. That's all the tech your Original Humidifier needs to provide you with healthy indoor air.
Additional information
| Model | LW15 Original Humidifier | LW25 Original Humidifier | LW45 Original Humidifier | LW25 Comfort Plus Humidifier | LW45 Comfort Plus Humidifier |
| --- | --- | --- | --- | --- | --- |
| Coverage | 300 sq ft | 430 sq ft | 600 sq ft | 485 sq ft | 645 sq ft |
| Mains Voltage | 100-240V / 50-60Hz | 100-240V / 50-60Hz | 100-240V / 50-60Hz | 100-240V / 50-60Hz | 100-240V / 50-60Hz |
| Disc Surface Area | 15.3 sq ft | 22.5 sq ft | 45 sq ft | 22.5 sq ft | 45 sq ft |
| Speed Settings | 2 | 3 | 3 | 3 | 3 |
| Sound Levels | 22 / 32 dBA | 24 / 34 / 44 dBA | 24 / 35 / 45 dBA | 24 / 34 / 44 dBA | 24 / 35 / 45 dBA |
| Product Dimensions | 10.2" x 11" x 12.2" | 11.8" x 11.8" x 13" | 17.7" x 11.8" x 13" | 11.8" x 11.8" x 13" | 17.7" x 11.8" x 13" |
| Product Weight | 7 lbs | ~8.5 lbs | ~13 lbs | ~8.5 lbs | ~13 lbs |
| Energy Consumption | ~3 / 4 watts | ~3 / 5 / 8 watts | ~3 / 5 / 8 watts | ~3 / 5 / 8 watts | ~3 / 5 / 8 watts |
| Reservoir Capacity | 1.4 gallons | 2 gallons | 3 gallons | 1.8 gallons | 2.6 gallons |
| Warranty | 2 years | 2 years | 2 years | 2 years | 2 years |
Compatible Products