AW902 Professional Humidifier
Evaporative humidification for spaces up to 1,290 ft²*
Highly efficient air humidification with VentWave 3D technology
Low-maintenance operation thanks to the patented hygiene disc
Up to 99.9% sterilization with built-in UVC technology
Natural reduction of pollen and house dust
Professional sensor system for real-time relative humidity readings
Convenient operation with the Venta Home App
*Total coverage area including adjoining rooms, hallways, and stairways. Based on standard 8-foot ceilings.
For spaces up to 1,290 ft²
Air humidified to an optimal 40-60%
Up to 99.9% sterilization through built-in UVC technology
Indoor air pollutants naturally reduced (at an indoor humidity of 40-60%)
Interactive touch display
App control through WiFi/WLAN
Free shipping within the contiguous US when you spend $75
HYGIENIC AIR HUMIDIFICATION WITHOUT THE USE OF FILTERS
The powerful state-of-the-art AW902 Professional Humifidier provides efficient air humidification with patented humidification and hygiene technology. The integrated UVC lamp prevents the formation and multiplication of viruses and bacteria. The AW902 can be controlled via the touchscreen or through the Venta Home App. Suitable for modern residential and office spaces with ventilation systems up to 1,290 ft².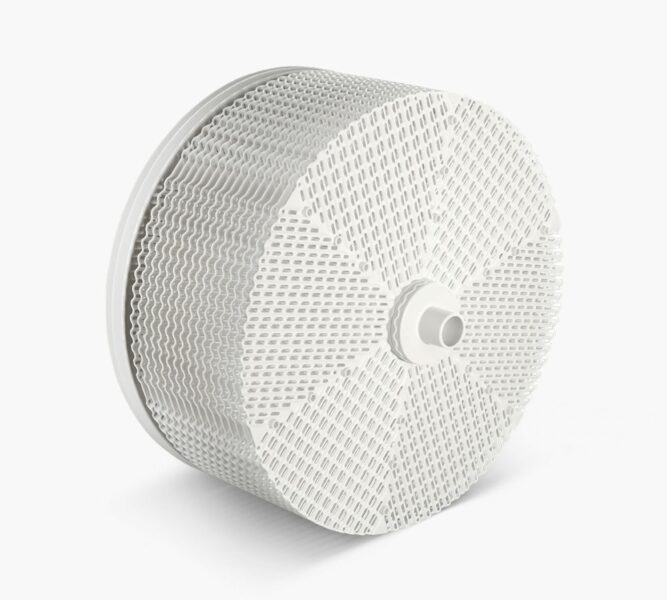 VENTWAVE PLASMA-ACTIVATED 3D DISC STACK & PATENTED HYGIENE DISC
Thousands of stomata ensure that significantly more water molecules evaporate compared to a flat surface. Thanks to the plasma activation, a more efficient evaporation performance is achieved with a significantly reduced use of materials. The innovative VentWave™ can be easily disassembled for cleaning. The patented Venta hygiene disc minimizes the cleaning effort, decalcifies the tap water, ensures hygienic humidification, and eliminates the need for chemical additives.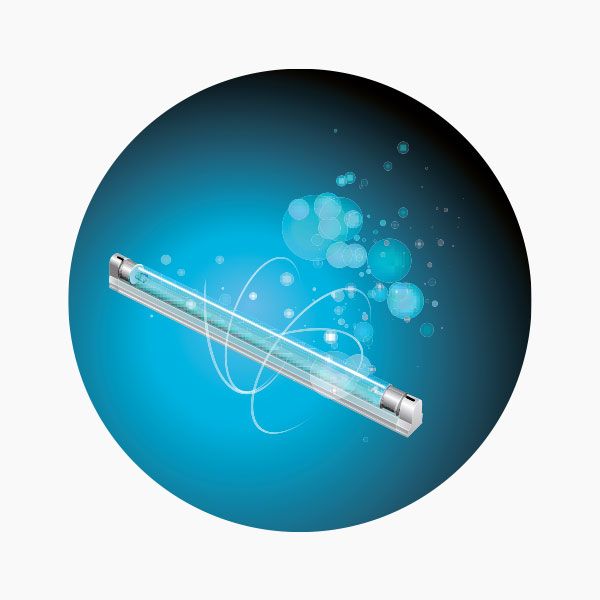 UVC HYGIENE
With the AW902 Professional Humidifier, the UVC lamp prevents the formation and multiplication of microorganisms such as viruses, bacteria, and mold spores in the water and in the device, without emitting ozone.
INTERACTIVE TOUCH DISPLAY
Professional sensors measure, monitor, and control the humidity – for an optimal 40-60% humidity – with a very effective automatic mode, five power levels, and a unique comfort zone display. The display can be set in eight languages. The various information messages with runtime information on the display – cleaning, hygiene disc, service, water tank – make the AW902 particularly user-friendly.
| MODEL | AH902 Professional | AP902 Professional | AW902 Professional |
| --- | --- | --- | --- |
| Colors | Gray | Gray | Gray |
| Coverage area | up to 750 ft² | up to 800 ft² | up to 1,290 ft² |
| Interactive touch display | Standard | Standard | Standard |
| App control | Standard WiFi/WLAN | Standard WiFi/WLAN | Standard WiFi/WLAN |
| Sensors | Air Quality / Humidity / Temperature | Air Quality / Humidity / Temperature | Humidity / Temperature |
| Coarse dust filter | Standard, single filter | Standard, dual-filters | - |
| Allergy, virus, and fine dust filters | Standard, single filter | Standard, dual-filters | - |
| Activated carbon filter | Optional | Optional | - |
| Water softening | Standard, Hygiene Disc | - | Standard, Hygiene Disc |
| Noise level (Level 1-5) | 17 / 26 / 37 / 43 / 47 dB(A) | 19 / 29 / 40 / 46 / 51 dB(A) | 22 / 32 / 42 / 47 / 52 dB(A) |
| Energy consumption (Levels 1-5) | 7 / 8 / 14 / 20 / 32 wats | 7 / 8 / 14 / 21 / 33 watts | 6 / 9 / 16 / 25 / 38 watts |
| Turbo boost | - | 60 dB(A) & 60 watts | - |
| Water capacity | 3-gallons | - | 3-gallons |
| Dimensions (L x W x H) | 24 x 11.8 x 20.5 inches | 24 x 11.8 x 20.5 inches | 24 x 11.8 x 20.5 inches |
| Weight | 29 pounds | 29 pounds | 29 pounds |
| Warranty | 2-years | 2-years | 2-years |