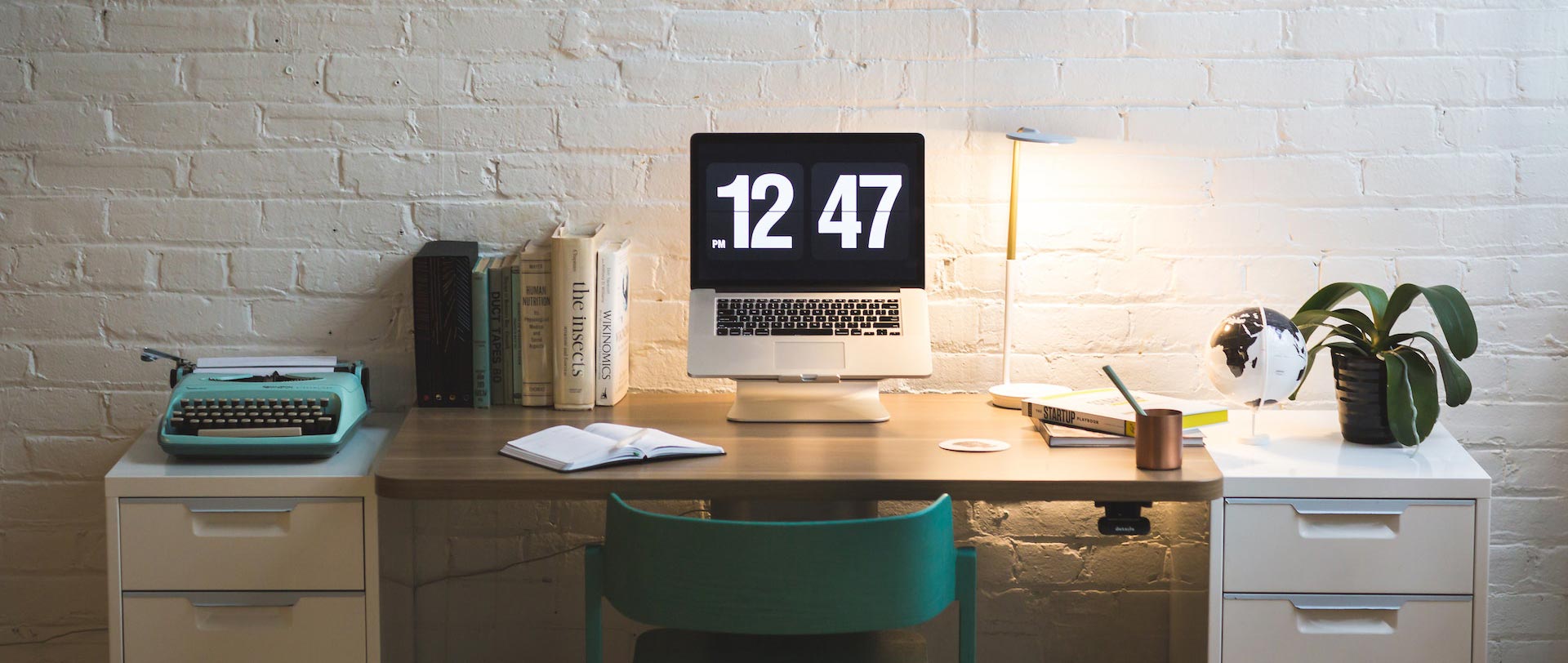 Optimal humidity in your home office
Whether working in a study or at the kitchen table - never before have so many people worked from home, as they do today. Like the traditional working environment of the office, a relative humidity of between 40% and 60% should prevail for a relaxed day's work at home.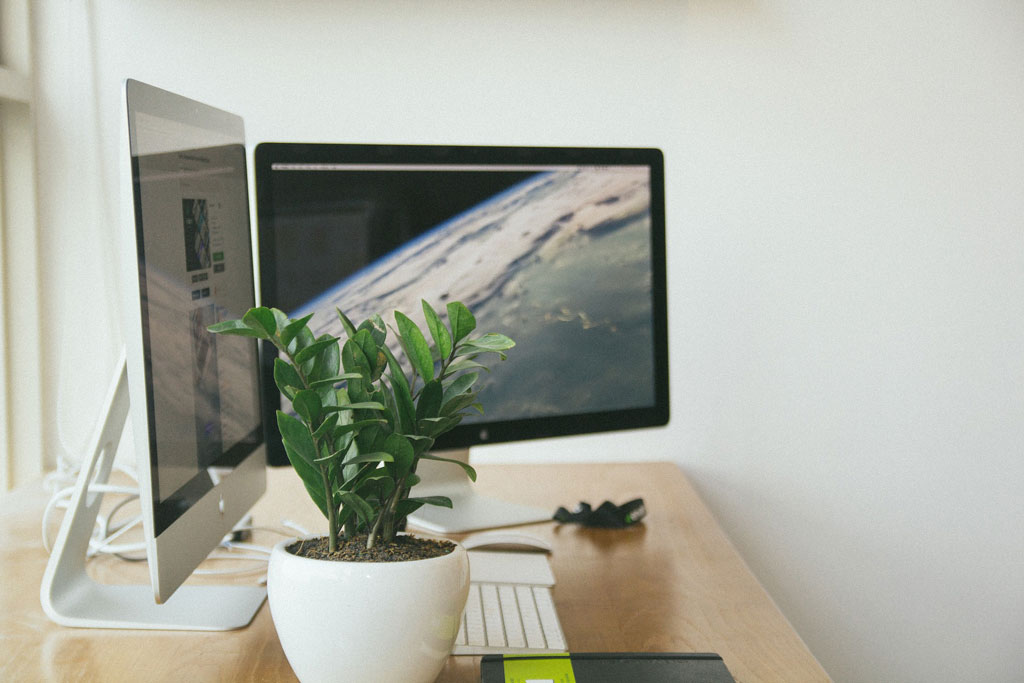 Is the air too dry in your home office?
We stay in the same room throughout the working day, which affects the climate indoors.
It's not only in winter, when humidity is lower because of the cold air, that the air at your workplace can become too dry. Additionally, technical devices such as laptops, monitors, printers and other equipment can also contribute to dry inside air.
Working from home in a more relaxed way
Air that is permanently too dry can impair our well-being and irritate our eyes - especially when there is already a high level of stress due to VDU work.
Thoughtful air humidification can make a valuable contribution to good working conditions at home. Therefore, room air should be considered when setting up the workplace.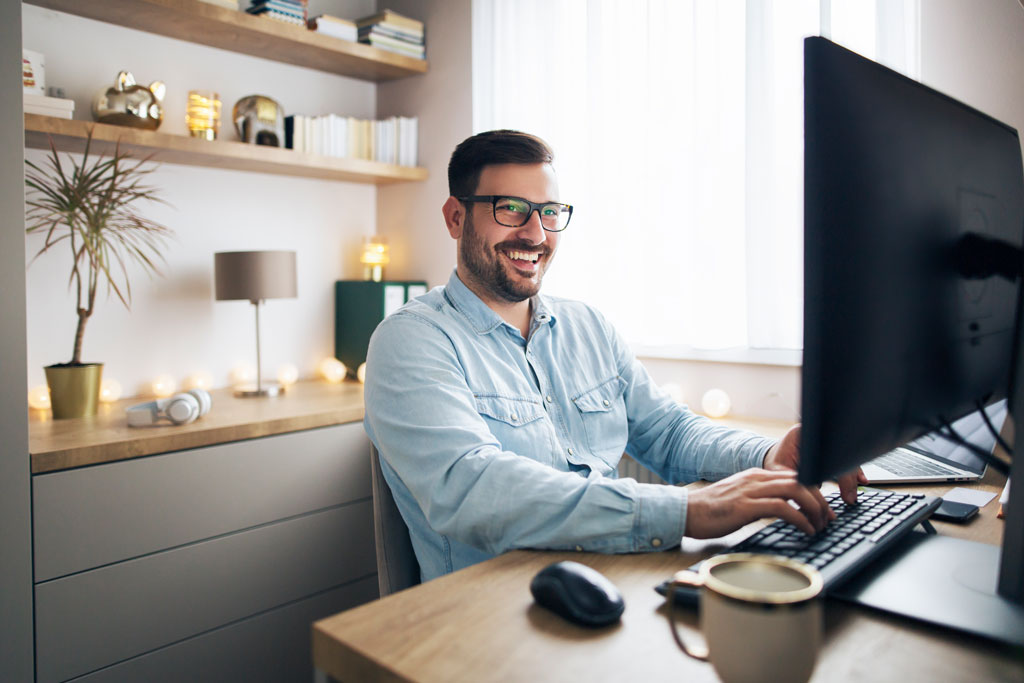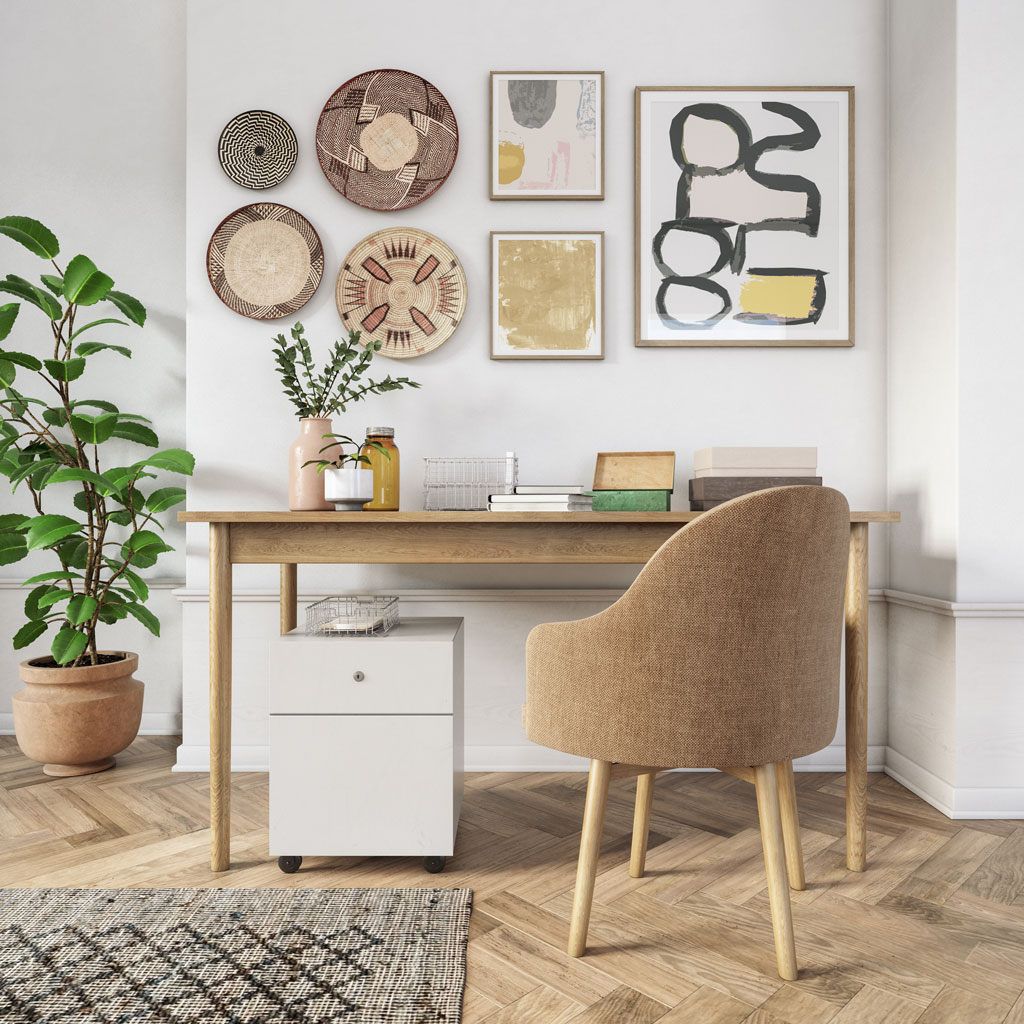 A good indoor climate protects plants, furniture and equipment
Houseplants make any workplace more homely. In addition to their visual qualities, certain plant species such as Cyprus grass or papyrus plants also have a positive effect on the indoor climate. They help regulate humidity and reduce pollutants in the air. At the same time, however, they also need a certain air humidity in order to feel comfortable.
Wooden furniture and floors also benefit from optimal humidity: wood is a material that adapts to its environment. In excessively dry air, furniture and parquet flooring lose moisture and can start to crack. Electrostatic charging is also less strong in humidified air than in a dry atmosphere, so those small annoying electric shocks occur less frequently.
Feel good at your desk with Venta Humidifiers
Humidity in the workplace has a great impact on people, plants and objects.
The simplest and most effective method of regulating the room air are Humidifiers.
The room air is fed into a water-filled Venta Humidifier via a fan. Inside, ingeniously arranged stacks of plates rotate. Hygienically clean water evaporates into the room and over surfaces. At the same time, pollutants are trapped on the plates, washed off in the water and collected inside.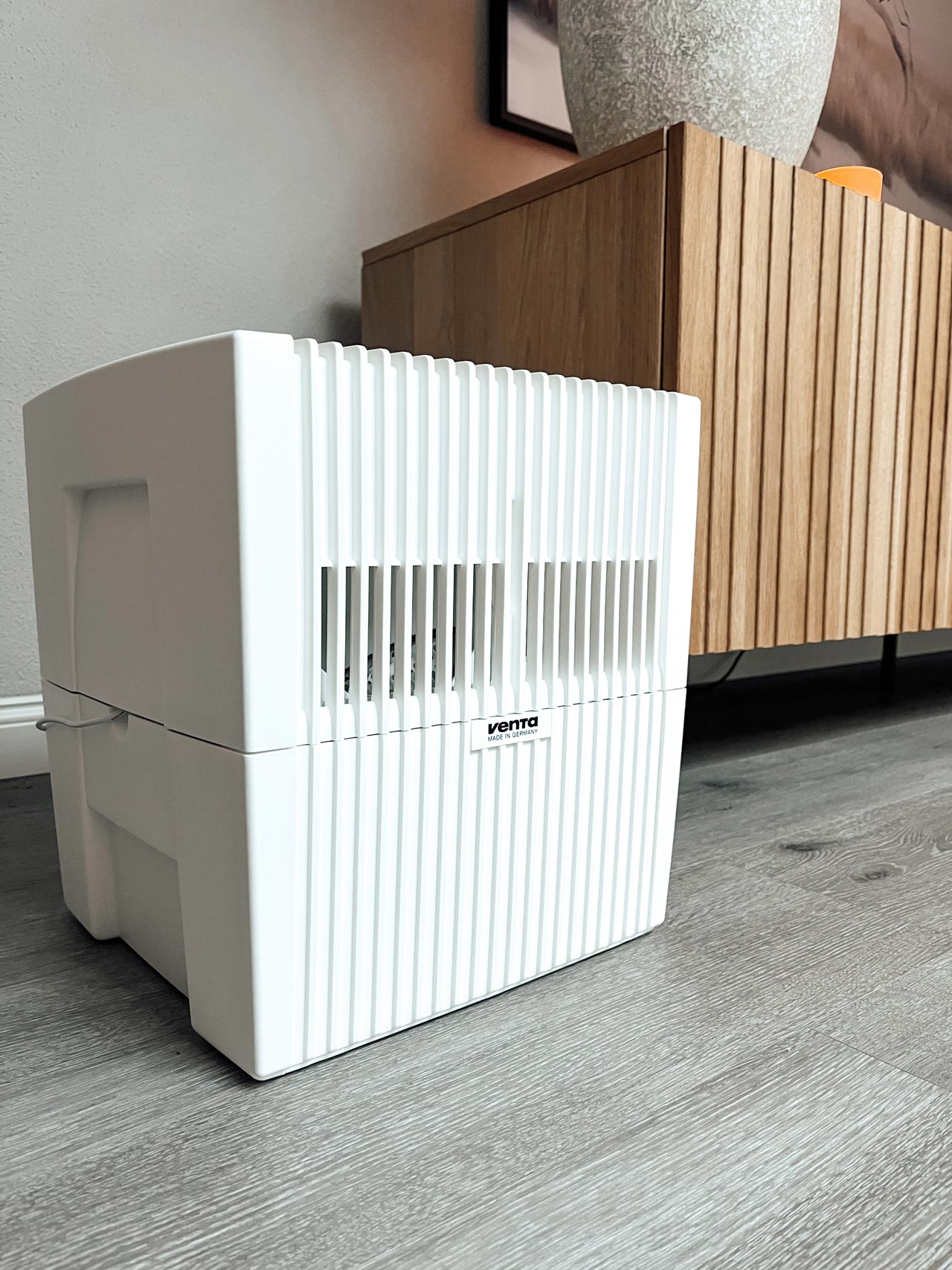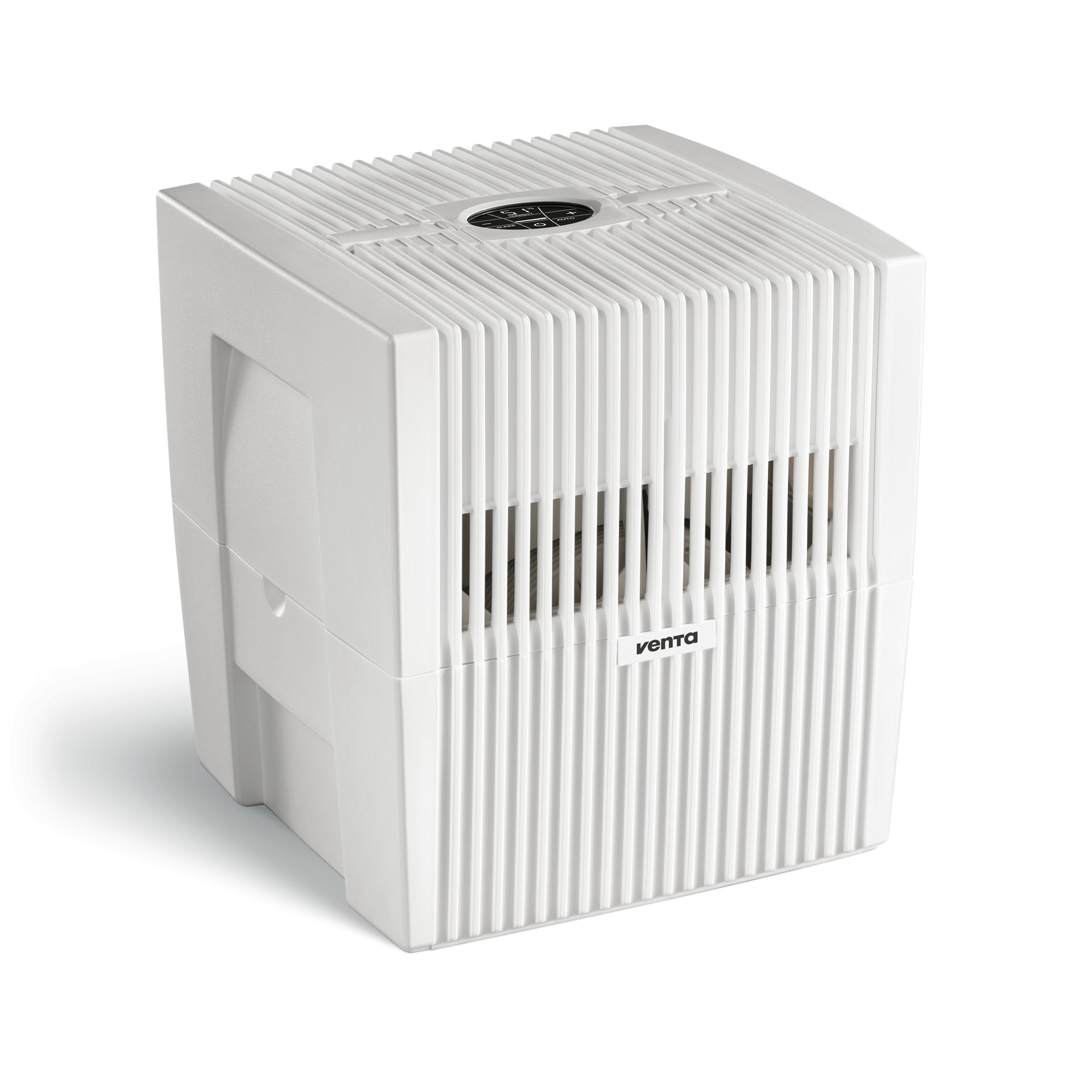 LW25 Comfort Plus Air Humidifier
For rooms up to 45 m²
Interactive touch display
Optimal air humidity of 40 to 60 %
Indoor humidity of 40-60% naturally reduces harmful airborne substances
Hygienic cold evaporation without humidifying mats or filters
Hygienic cold evaporation with innovative VentWave™ technology for increased evaporation performance. The design uses less material for a better eco-balance
Uses tap water
Digital hygrostat monitors and controls relative humidity
For rooms up to 45 m² Interactive touch displayOptimal air humidity of 40 to 60 % Indoor humidity of 40-60% naturally reduces harmful airborne substances Hygienic cold evaporation without humidifying mats or filtersHygienic cold evaporation with innovative VentWave™ technology for increased evaporation performance. The design uses less material for a better eco-balance Uses tap water Digital hygrostat monitors and controls relative humidity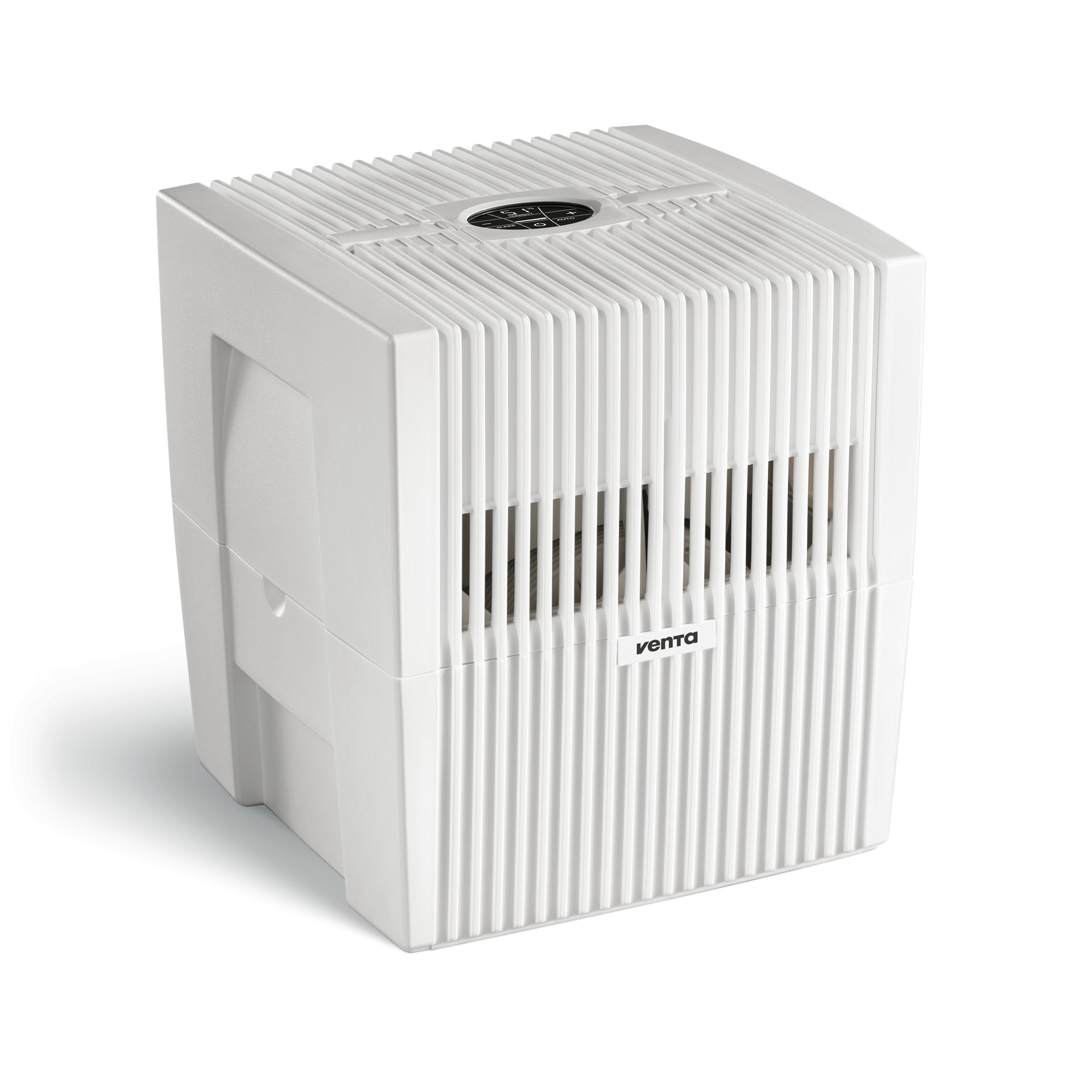 LW25 Comfort Plus Air Humidifier
For rooms up to 45 m²
Interactive touch display
Optimal air humidity of 40 to 60 %
Indoor humidity of 40-60% naturally reduces harmful airborne substances
Hygienic cold evaporation without humidifying mats or filters
Hygienic cold evaporation with innovative VentWave™ technology for increased evaporation performance. The design uses less material for a better eco-balance
Uses tap water
Digital hygrostat monitors and controls relative humidity
For rooms up to 45 m² Interactive touch displayOptimal air humidity of 40 to 60 % Indoor humidity of 40-60% naturally reduces harmful airborne substances Hygienic cold evaporation without humidifying mats or filtersHygienic cold evaporation with innovative VentWave™ technology for increased evaporation performance. The design uses less material for a better eco-balance Uses tap water Digital hygrostat monitors and controls relative humidity