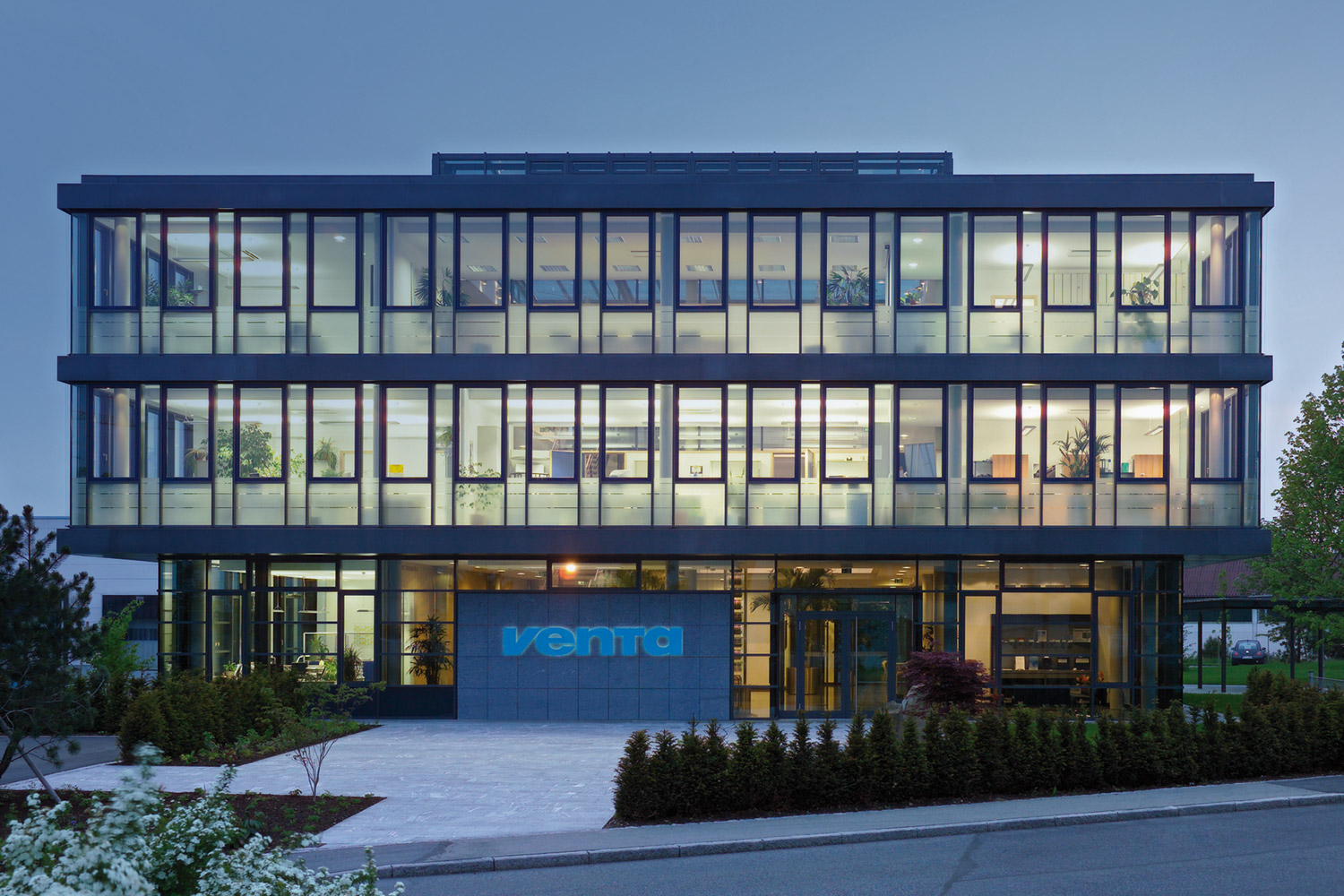 Market leadership driven by quality
Key facts
Founded in: 1981
Head office: Weingarten, D
Number of employees: 120
Units sold: over 2.5m
Subsidiaries: USA, Switzerland, the Netherlands, Austria
IT STARTED WITH A BRILLIANT IDEA
In 1981, Venta's founder Fred Hitzler invented the airwasher and revolutionised the market.
He recognised that indoor air is often much too dry and also contaminated with harmful substances. His solution was the principle of trapping air impurities in water and simultaneously humidifying the air.
He said it best himself:
"People should always be able to breathe fresh air, even indoors."
Fred Hitzler
Venta founder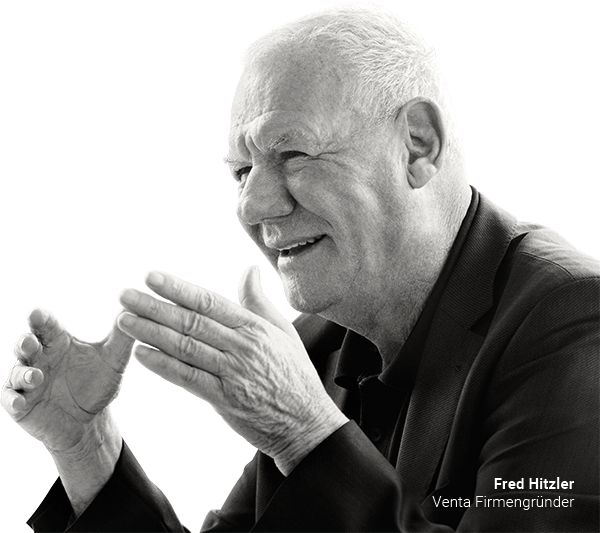 THE SECRET OF OUR SUCCESS: PRINCIPLES YOU CAN TRUST
Unique
The invention of the Venta method of humidifying and simultaneously reduce indoor air with water was a major innovation. Our hygiene disks make chemical additives superfluous. Extra evaporation capacity comes from a design that mimics nature. Venta products are developed with the customer in mind.
Simple
Venta appliances are robust, extremely reliable, user-friendly and very easy to clean.
Our customers choose Venta products not because of aggressive advertising, but because of proven quality and performance.
Efficient
Sustainability is important to us. That's why we produce in Germany, select materials and packaging responsibly, design our appliances for low energy consumption and ensure housings and practically all components are recyclable.