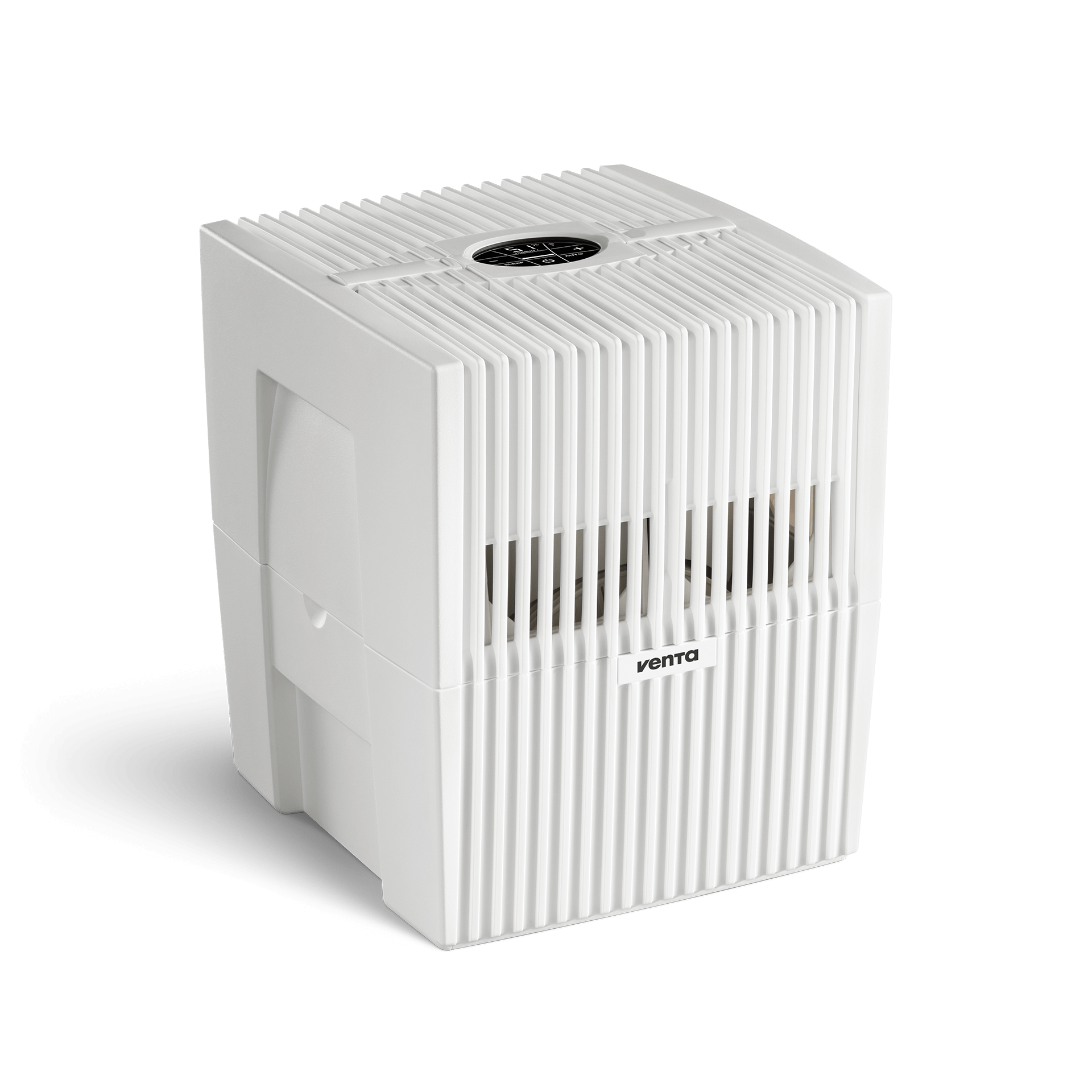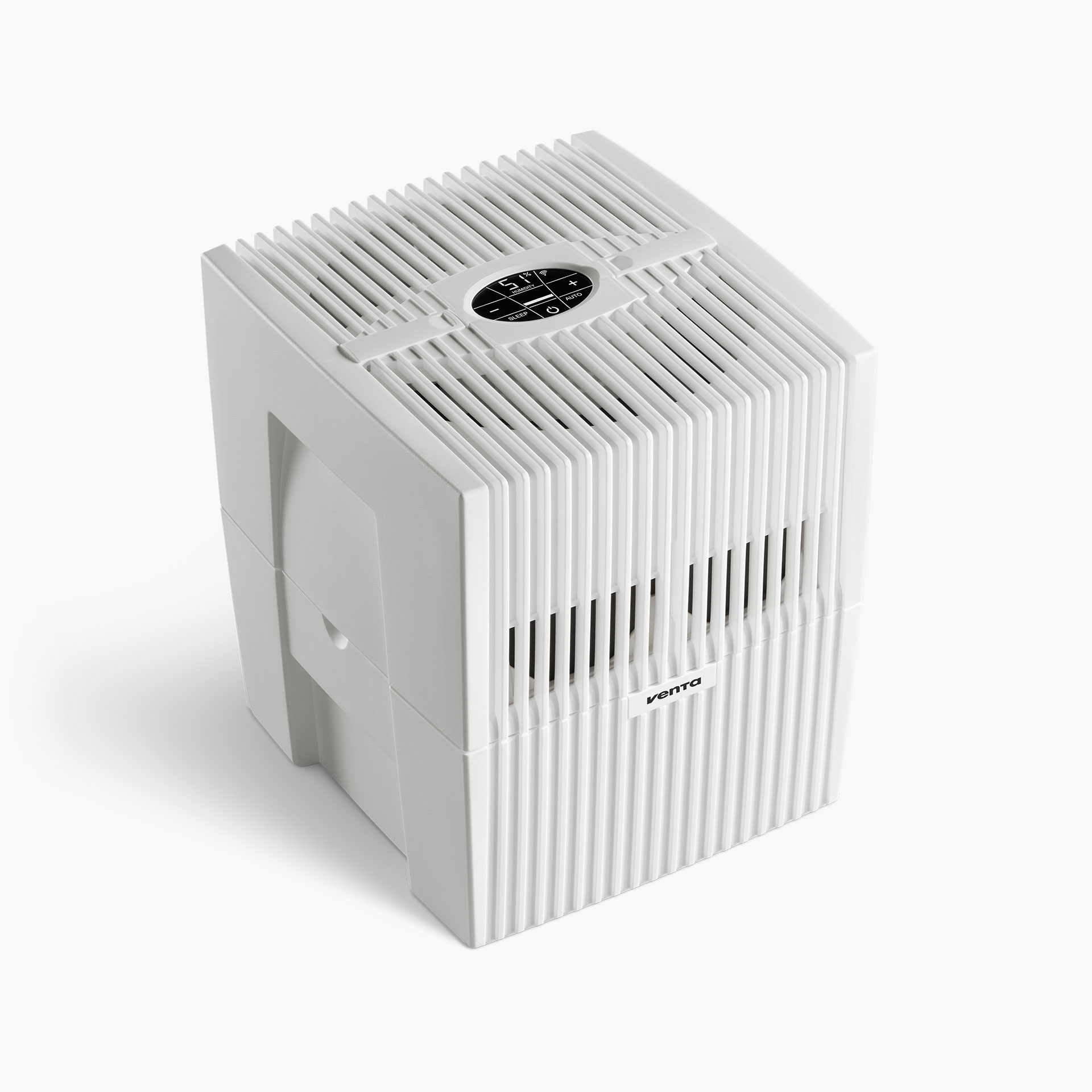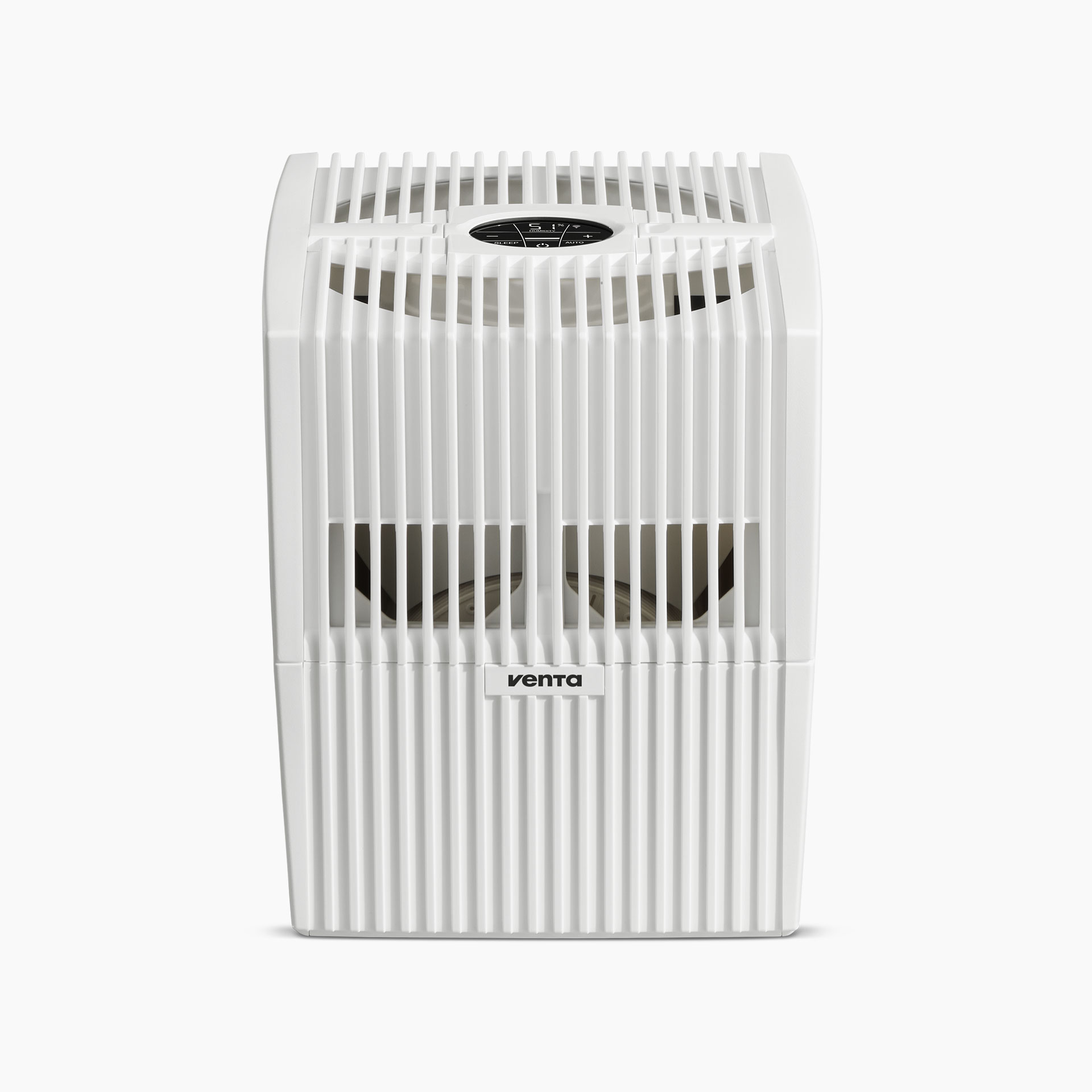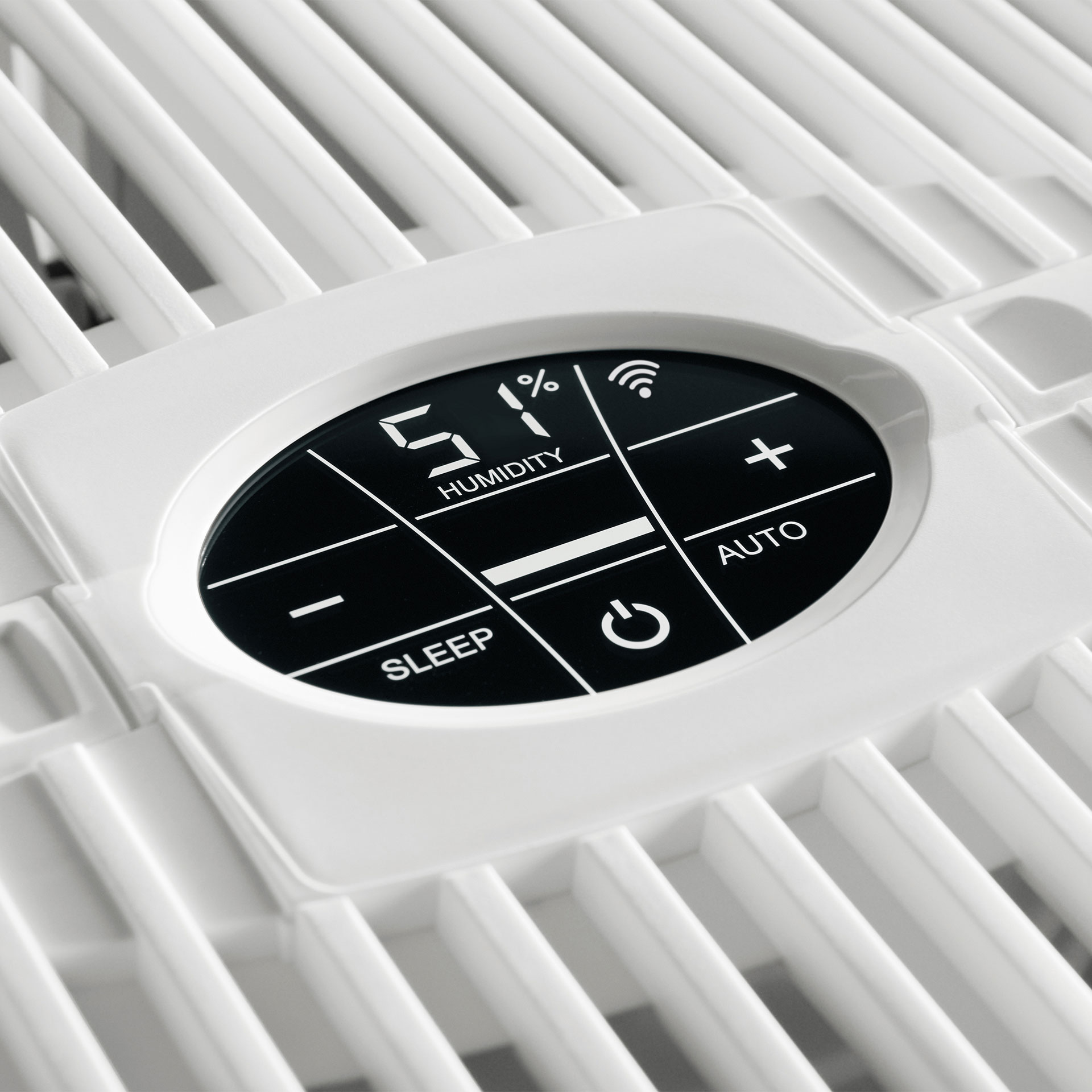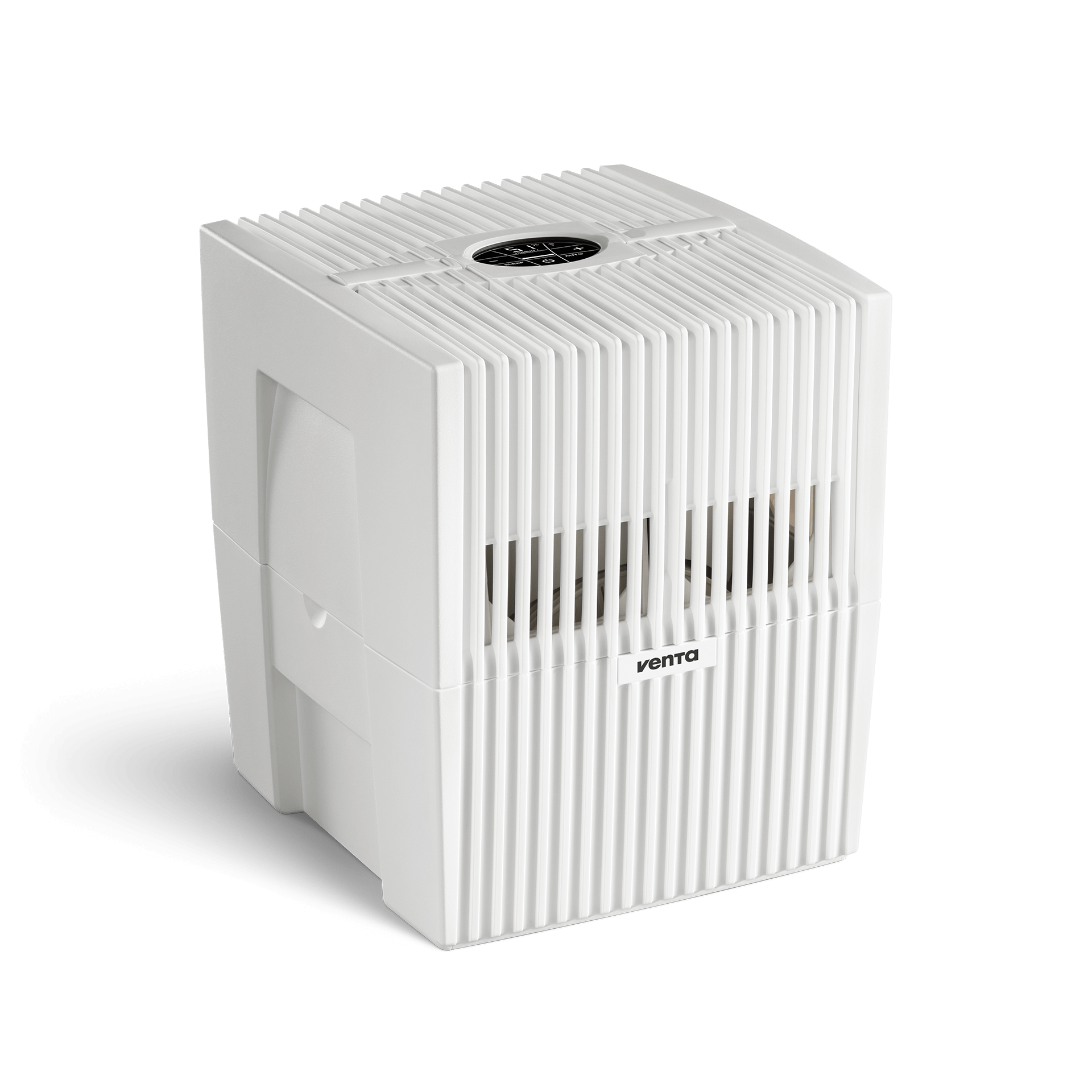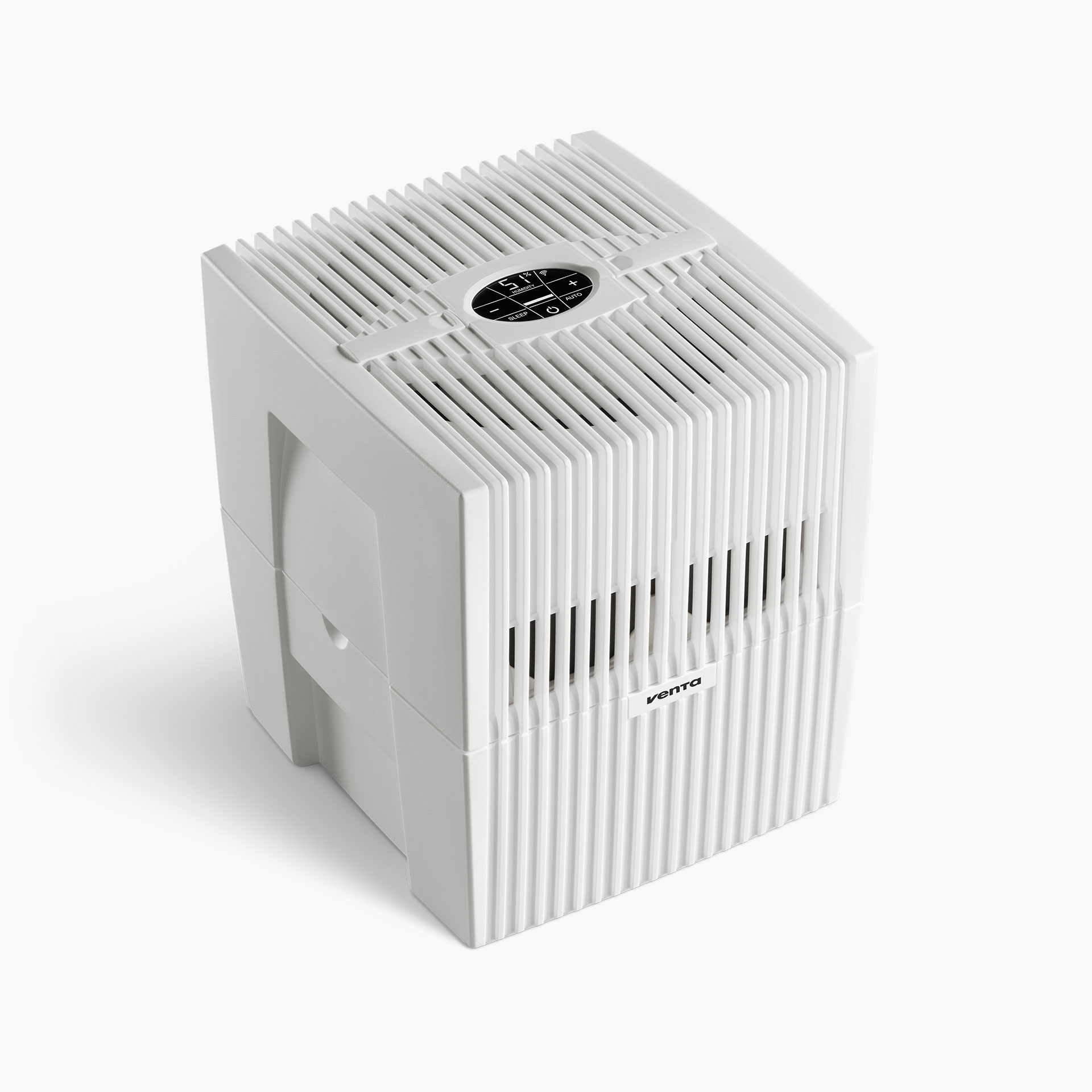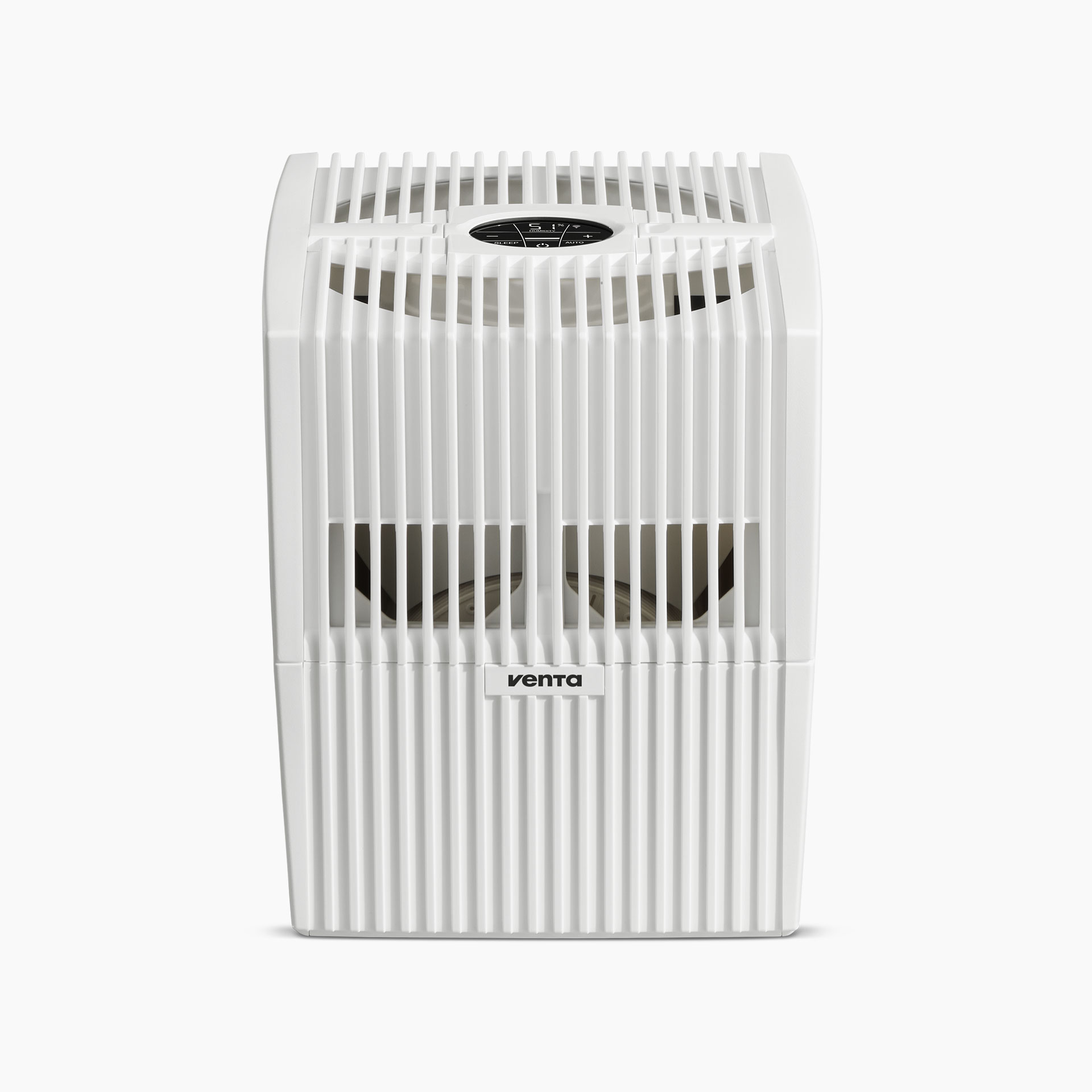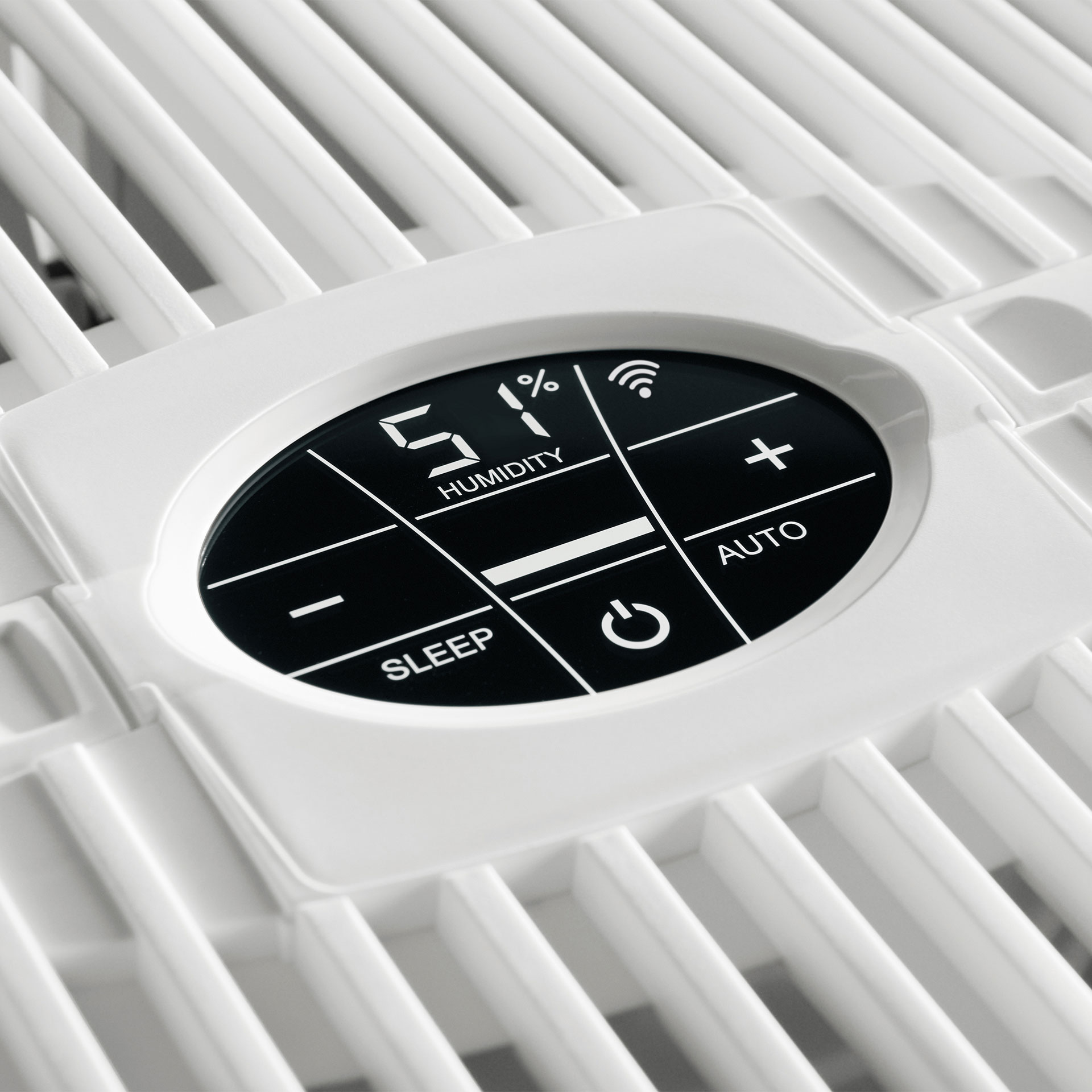 AH510 Original Connect Humidifier
For room sizes up to 35 m²

Interactive touch display and remote control via app - compatible with AirConnect
Optimal air humidity of 40 to 60 %
Indoor humidity of 40-60% naturally reduces harmful airborne substances
Hygienic cold evaporation without humidifying mats or filters
Unique humidification technology
Device uses tap water

Water acts as a filter: hygienic, easy to clean, simple
High-quality sensors for real-time humidity display and control
Reduces pollen and house dust particles in the air
Ingeniously simple operation with fully automatic control and intuitive touch display
5 liters water capacity
Quiet operation
Extremely low power consumption
Made in Germany
New and only here in the Venta Shop: 3-Year Warranty
Free shipping
Available, delivery time: 1-3 working days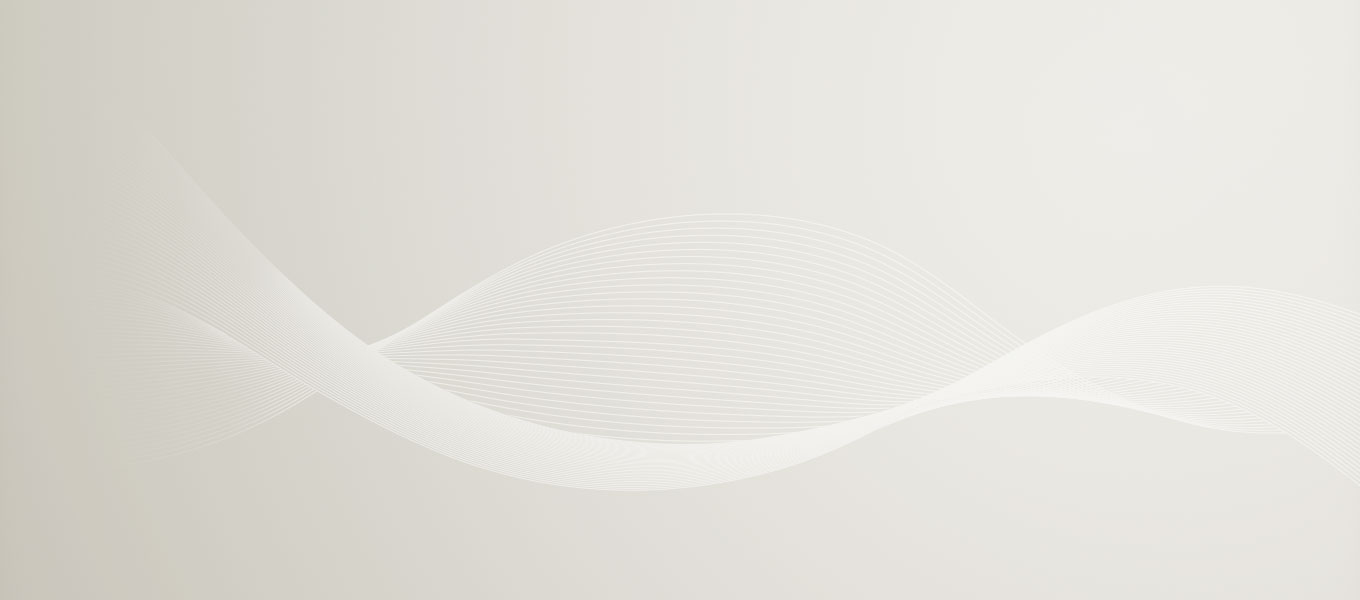 3-Year Warranty
New: Completely free of charge and exclusively at the Venta online shop.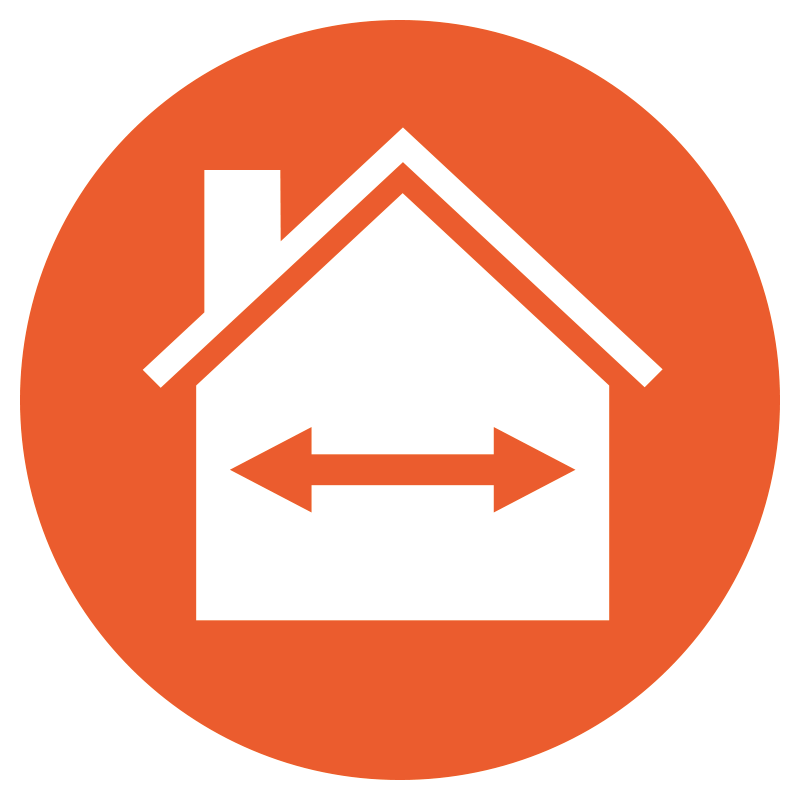 For room sizes up to 35 m²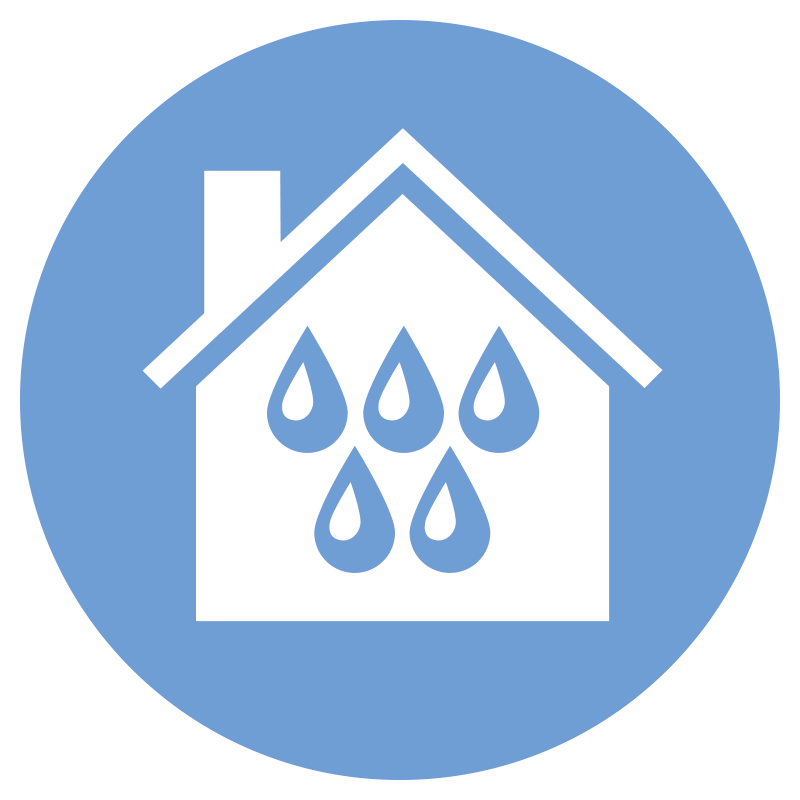 Healthy air humidified to an optimal 40–60 %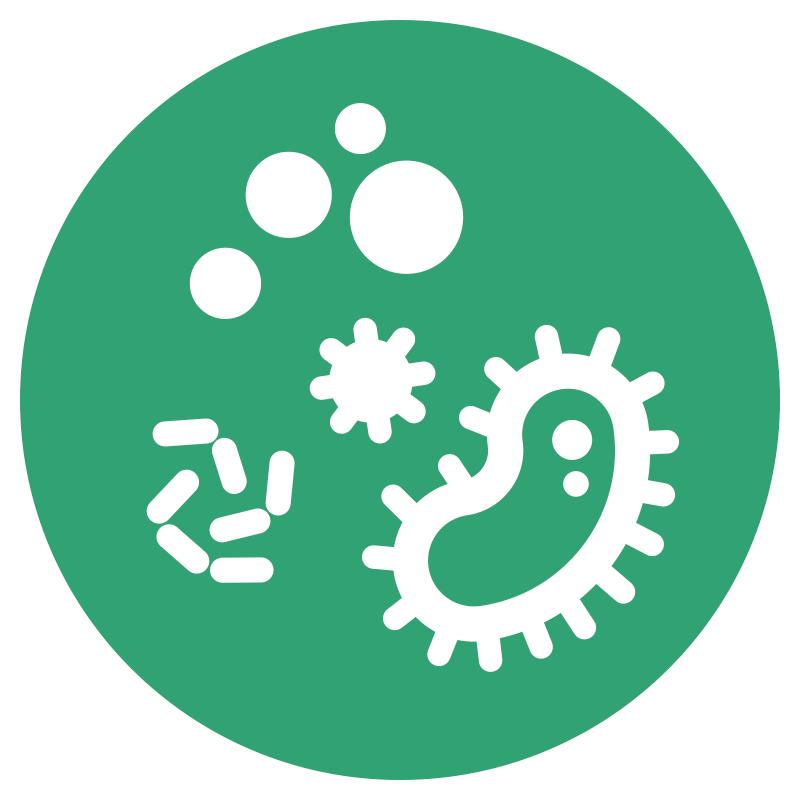 Air pollutants naturally reduced (at indoor humidity of 40 to 60%)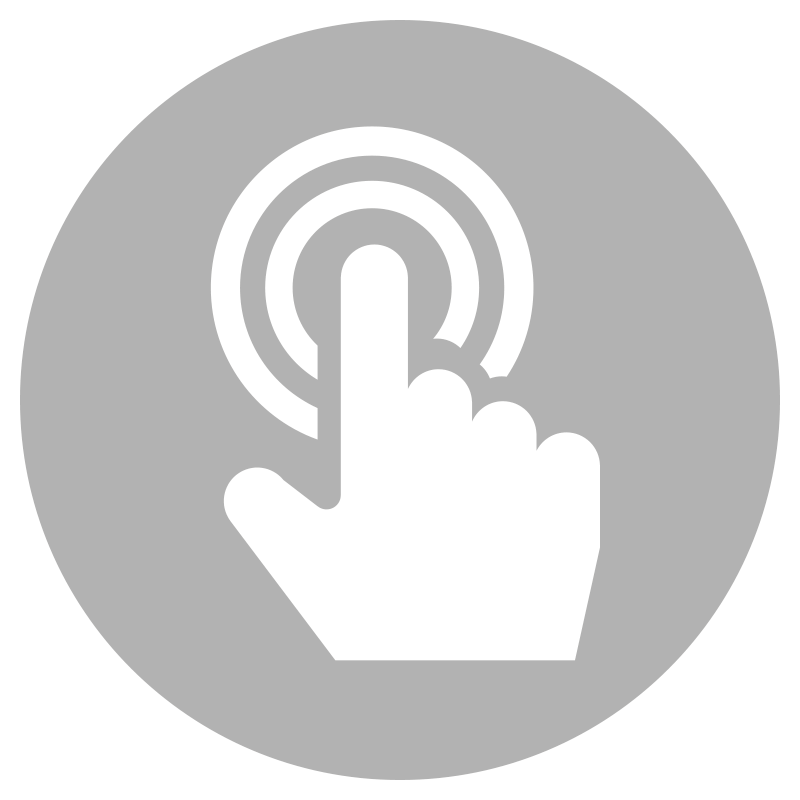 Interactive touch display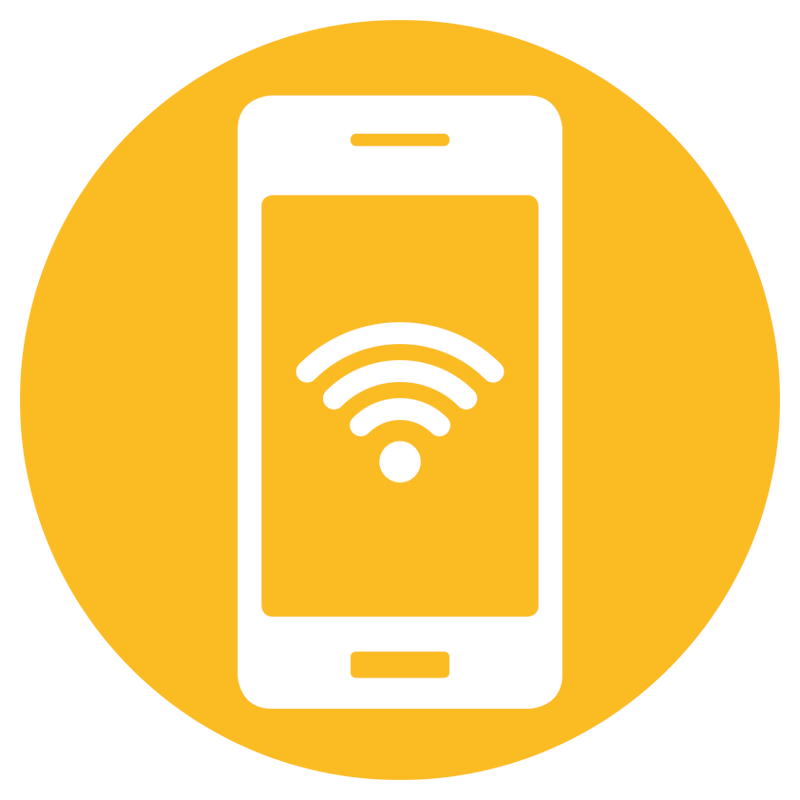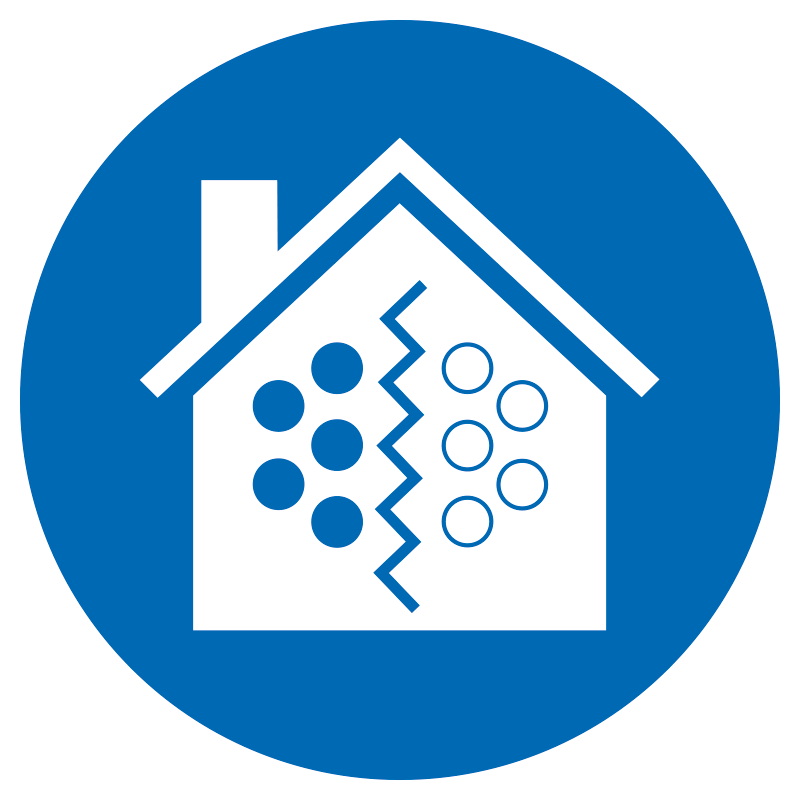 Reduction of pollen and house dust particles
Smart and efficient for excellent indoor air quality
The AH510/AH515 Original Connect Air Humidifier combines modern technologies with Venta evaporative humidification technology.
It offers an easy way of ensuring a pleasant room climate with optimum humidity between 40-60% and naturally reduces harmful substances in the air. The intuitive touch display ensures ingeniously simple operation with fully automatic control. You can also control and manage your WiFi-compatible Venta device conveniently from wherever you are on the Venta Home app with the latest data. Ideal for rooms up to 35 m².
The ideal indoor climate for any season
It's not always easy to achieve the recommended humidity of 40-60%, especially in winter when rooms are heated and windows kept closed. Central heating removes moisture from the air in rooms. However, this isn't just a problem on cold winter days. During hot summer weather, indoor air is often too dry. A Venta Air Humidifier ensures healthy humidified air year round.
It has been shown that a humidity of 40-60% reduces viral activity and minimises the risk of infection at an optimal indoor humidity.*
* Hugentobler: Neueste Erkenntnisse zum Einfluss von Luftfeuchte auf Lebensdauer und Verbreitung von Viren (Latest findings on the influence of air humidity on the life span and spread of viruses), presentation, 17th Forum Arbeitsmedizin, Deggendorf 2016.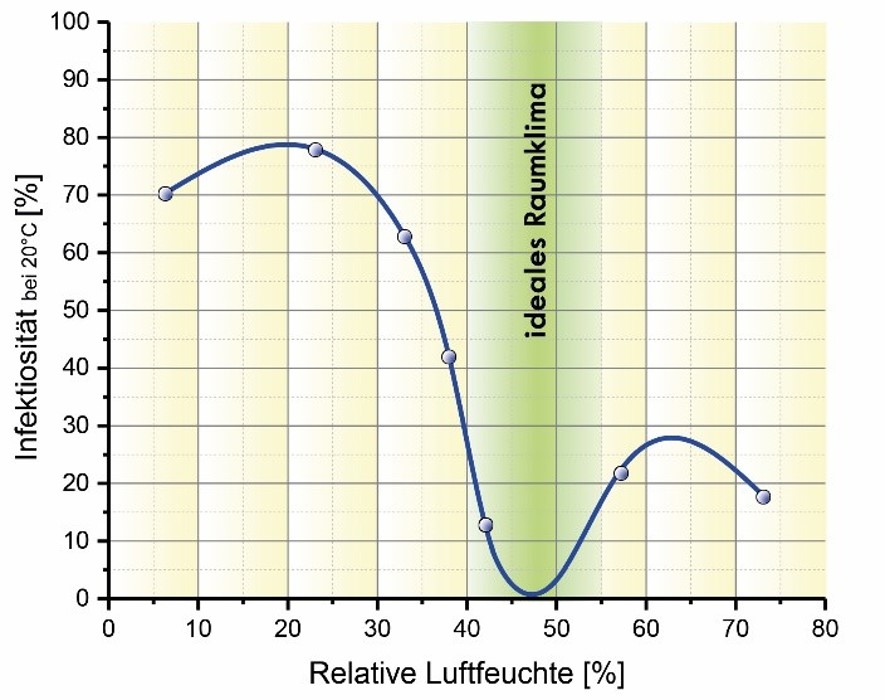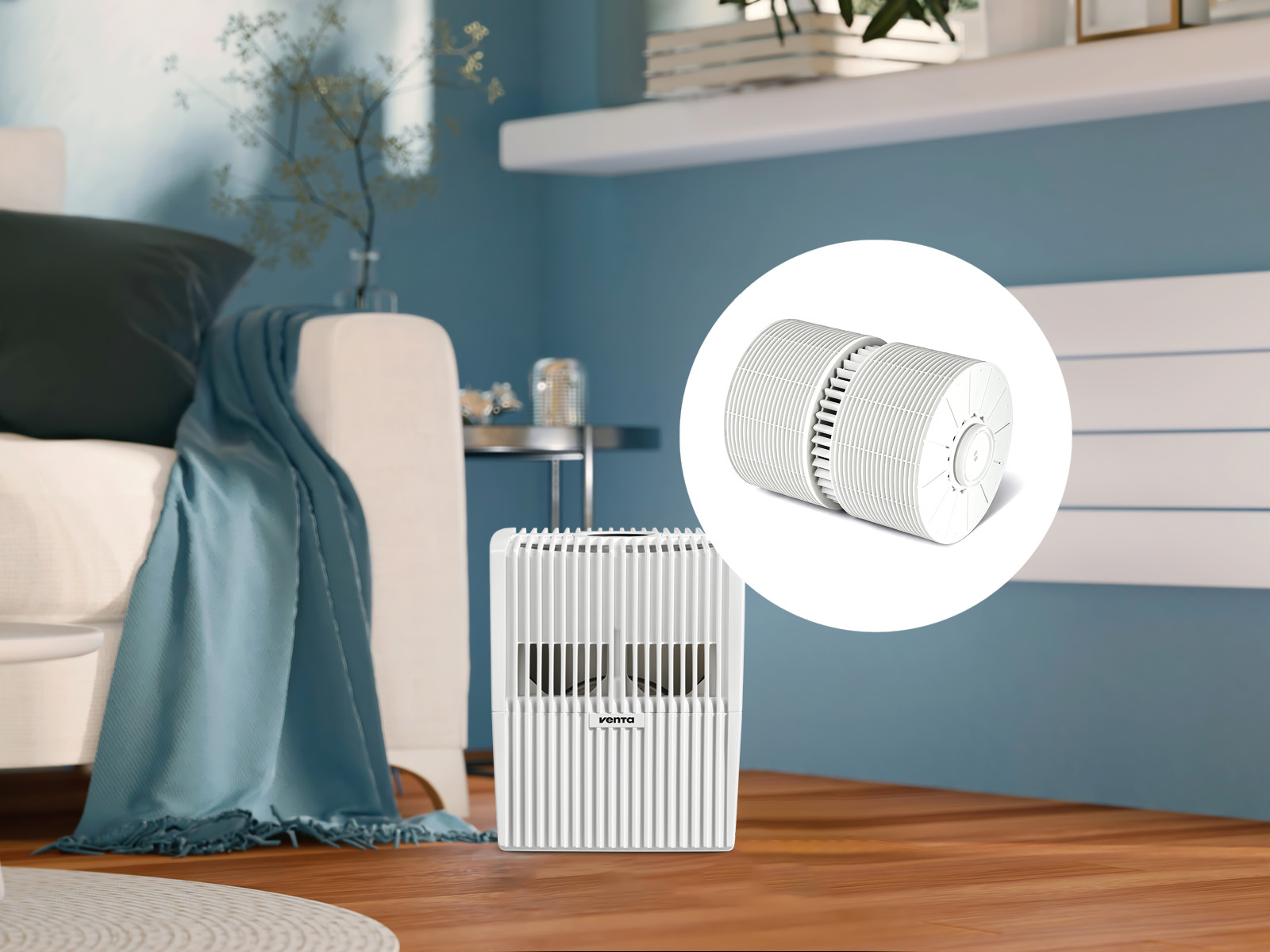 Hygienic humidification method – how it works
The AH510/AH515 Original Connect Venta Air Humidifier humidifies indoor air using only water. There's no need for filters. As a disk stack rotates in a water tray, clean water evaporates and humidifies the air in the room.
This type of cold evaporation is recognized as the best and most hygienic humidification method. It is the most natural way of reducing harmful substances such as dust or pollen from the indoor air while simultaneously humidifying the space. This technology also prevents the re-emission of harmful substances and aerosols back into the indoor air.**
** Report by DMT GmbH & Co. KG, company group TÜV NORD: "Prüfung eines Luftbefeuchters auf Aerosolbildung" (Testing aerosols in a Air Humidifier) GS 3 No. 00 107 11 C, 29.11.2011
See everything at a glance with the Venta Home app control
With its WiFi functionality, Original Connect is part of Venta AirConnect World and sends all the relevant indoor air data, such as humidity and temperature, to the Venta Home app. This means you not only have access to the most important information on the touch display but also on your smartphone, but you can also manage the device how you want and from wherever you want.
As indoor air experts, AirConnect establishes a wellness plan for the indoor air you breathe. The WiFi-compatible devices, Venta Home app, and high-quality AirSense measuring devices for indoor climate and air quality work hand-in-hand and unite together as the world of Venta AirConnect. All Venta devices can be operated together as well as separately.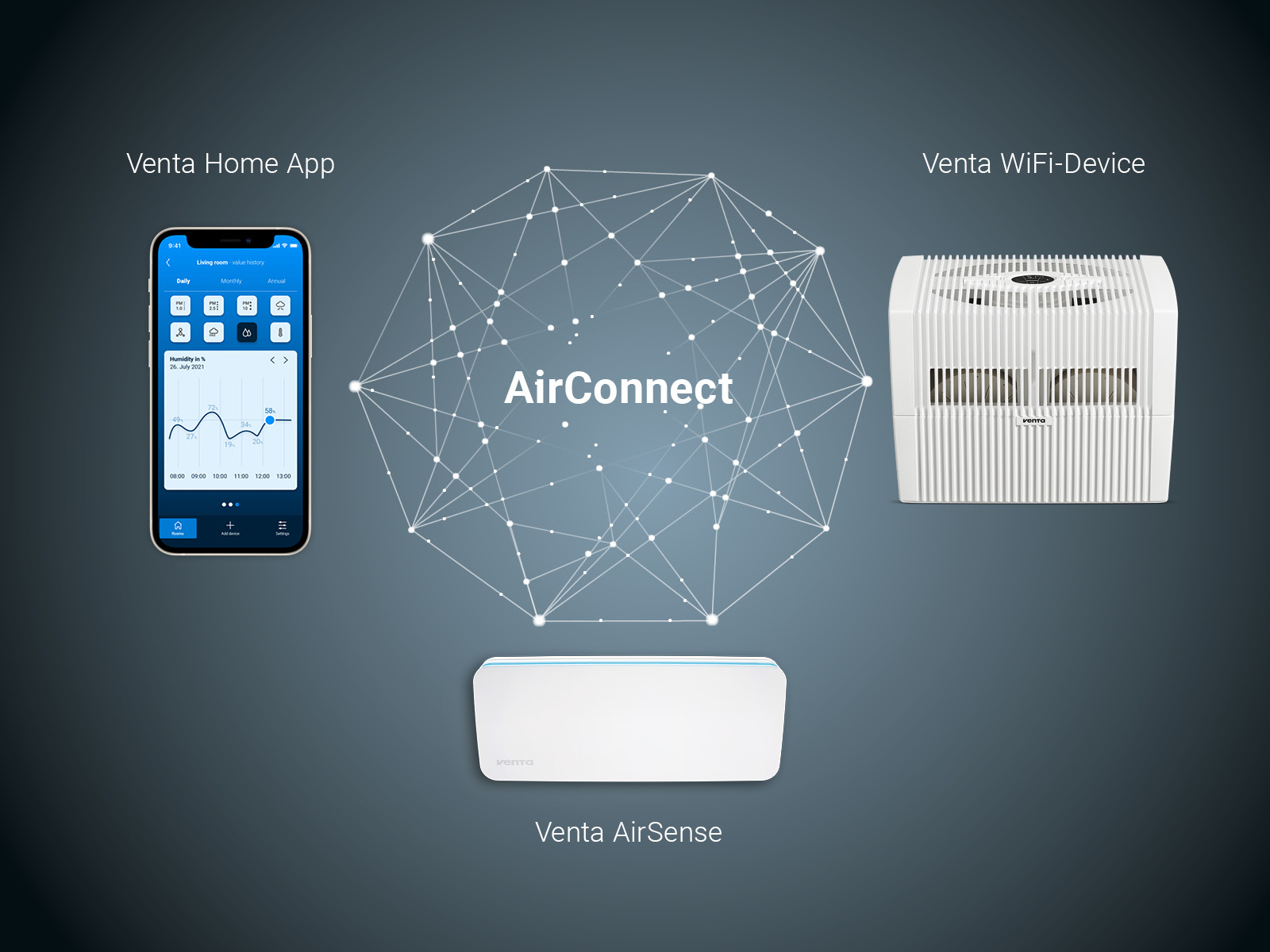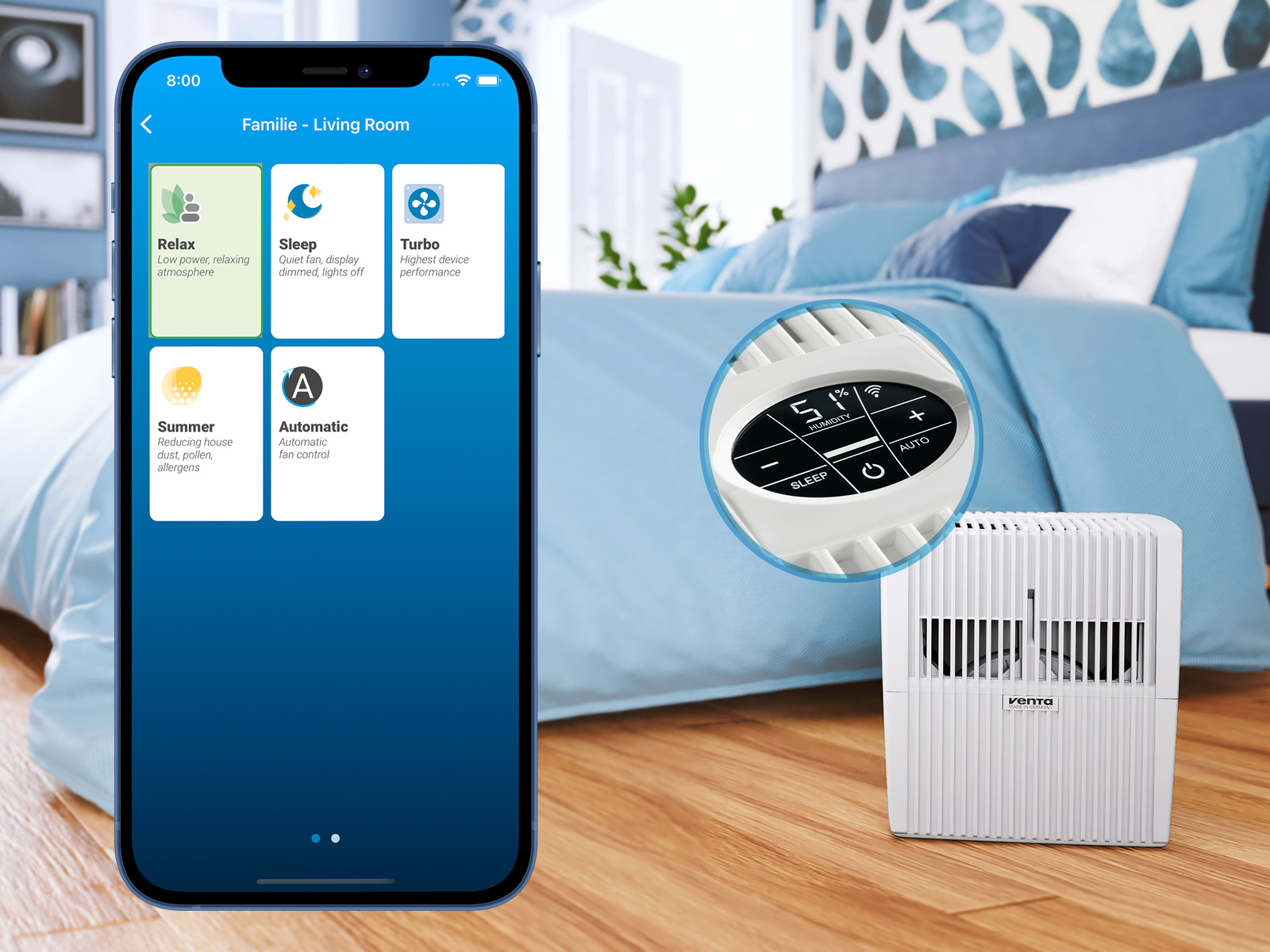 Easy operation with predefined modes
Using the predefined modes, you can simply operate your Air Humidifier from the modern touch display or by using the Venta Home app. You can, for example, select the silent sleep mode with dimmed display for night time.
Use the intelligent automatic mode to automatically regulate the humidity without you having to worry about it. This is possible with professional sensors that measure, monitor and control the humidity.
Notifications are displayed to indicate when actions are due – fill the water, run service and intensive cleaning program – to ensure trouble-free operation.
Reliable operation and easy to clean
A heated 30 m² room requires approximately 5 liters of water a day to reach the medically recommended humidity level of 40-60%.
The 5 liters water reservoir means, in contrast to conventional Air Humidifiers, you don't need to refill the water several times a day.
You only need to fill your Original Connect Air Humidifier with fresh water to an optimal room climate.
Easy, no-fuss cleaning is a standout feature of the Original Connect so you have more time to spend on the nicer things in life.
The device should be cleaned approximately every 2 weeks. To clean the device, simply lift the electronics and fan out of the housing with one hand, empty out the water, remove any deposits in the tray, rinse the disk stack with water, fill with fresh water and Venta hygiene additive. Job done.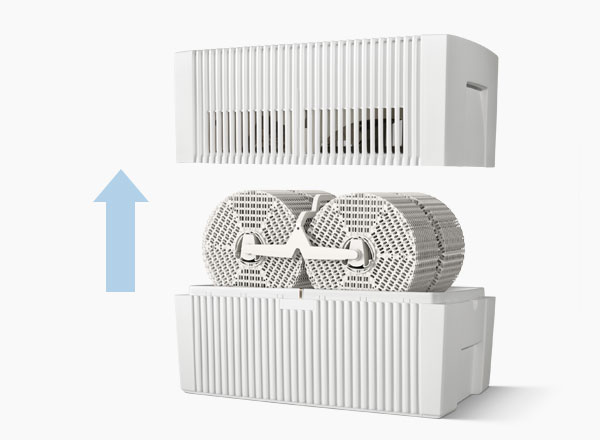 Best quality – made in Germany
Our products are sustainably manufactured in Germany, which makes them reliable and durable.
Best, rigorously tested quality is the solid assurance of every single Venta device made-in-Germany. This means:
Venta only uses material that meets the highest standards:
shock-resistant, double-walled housing
high-precision disk stack
high-tech drive for long operating life
Every device is subjected to extensive functional testing before it leaves the factory.
Original Connect
| Model | AH510 / AH515 | AH530 / AH535 | AH550 / AH555 |
| --- | --- | --- | --- |
| Colours | Brilliant white / Brilliant black | Brilliant white / Brilliant black | Brilliant white / Brilliant black |
| For room sizes* | Up to 35 m² | Up to 45 m² | Up to 60 m² |
| Interactive touch display | Standard | Standard | Standard |
| Measuring sensors | Humidity | Humidity | Humidity |
| Water hygiene | Accessories | Accessories | Accessories |
| Power levels | 3+ Automatic | 3+ Automatic | 3+ Automatic |
| Noise emissions (levels 1–3) | 24 / 34 / 44 dB(A) | 24 / 34 / 44 dB(A) | 24 / 35 / 45 dB(A) |
| Power consumption (levels 1–4) | 3 / 5 / 8 watts | 3 / 5 / 8 watts | 3 / 5 / 8 watts |
| Water content (max.) | 5 litres | 7 litres | 10 litres |
| Dimensions (L x W x H) | 26 x 28 x 31 cm | 30 x 30 x 33 cm | 45 x 30 x 33 cm |
| Weight | 3 kg | 3,5 kg | 5,2 kg |
*based on a ceiling height at a max of 2.5 m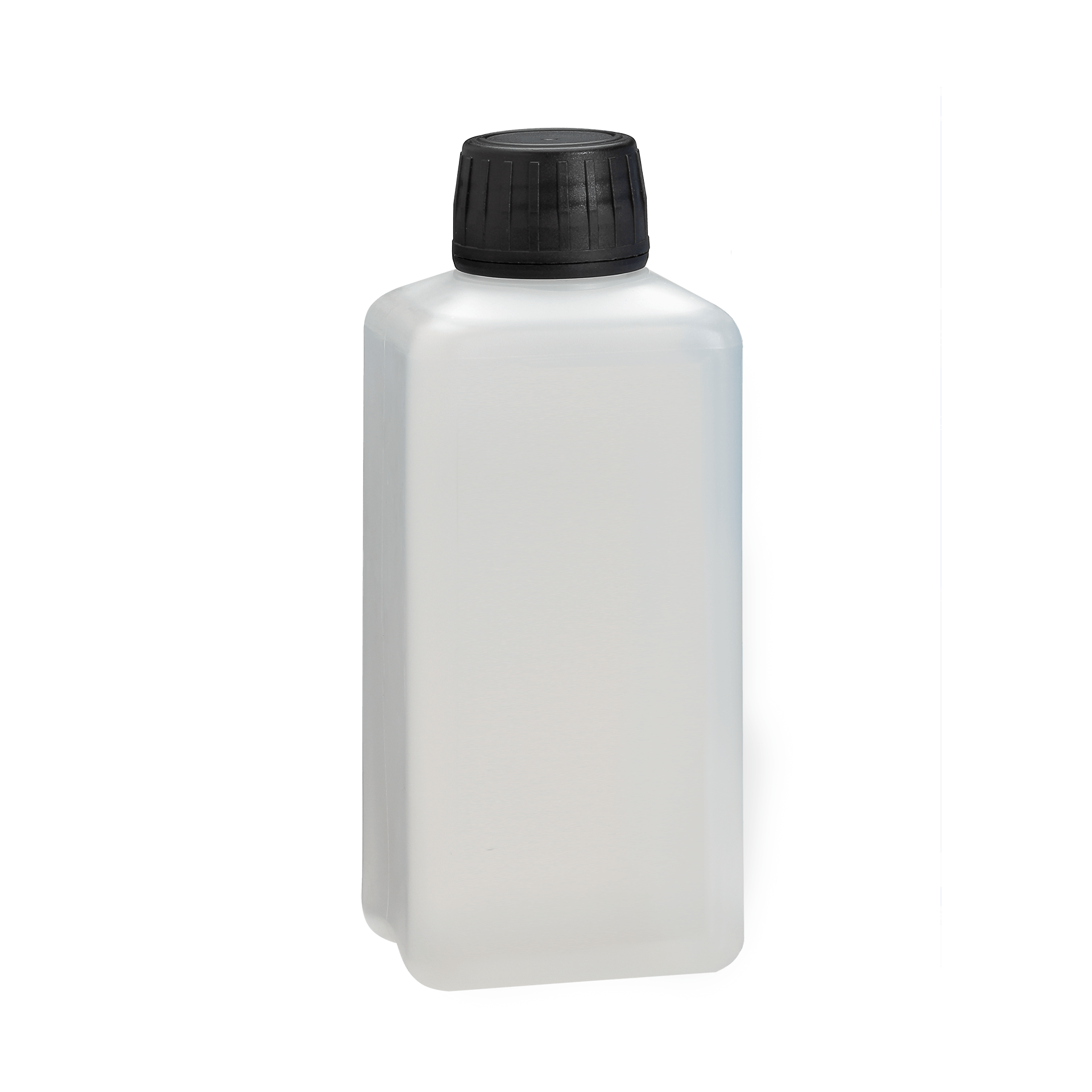 Cleaner (250 ml)
Venta cleaner (250 ml) for the following Venta appliances:
Humidifier Original LW15 / LW25 / LW45
Humidifier Comfort Plus LW25 / LW45
Humidifier Original Connect AH510 / AH515 / AH530 / AH535 / AH550 / AH555
Humidifier App Control LW60T WiFi and Humidifier App Control LPH60 WiFi
Humidifier AeroStyle LW73 / LW74
Humidifier Professional AW902 and Professional AH902 Humidifier
Removes limescale and stubborn dirt
Eco-friendly and natural
Odourless, colourless
Formulated for the synthetic material of your Venta appliance
Extends the service life of your appliance
Made in Germany
If stored correctly – in a dark and cool place – shelf life up to 30 months
1 250-ml bottle
Venta cleaner (250 ml) for the following Venta appliances: Humidifier Original LW15 / LW25 / LW45 Humidifier Comfort Plus LW25 / LW45Humidifier Original Connect AH510 / AH515 / AH530 / AH535 / AH550 / AH555Humidifier App Control LW60T WiFi and Humidifier App Control LPH60 WiFi Humidifier AeroStyle LW73 / LW74Humidifier Professional AW902 and Professional AH902 HumidifierRemoves limescale and stubborn dirt Eco-friendly and natural Odourless, colourless Formulated for the synthetic material of your Venta appliance Extends the service life of your appliance Made in Germany If stored correctly – in a dark and cool place – shelf life up to 30 months 1 250-ml bottle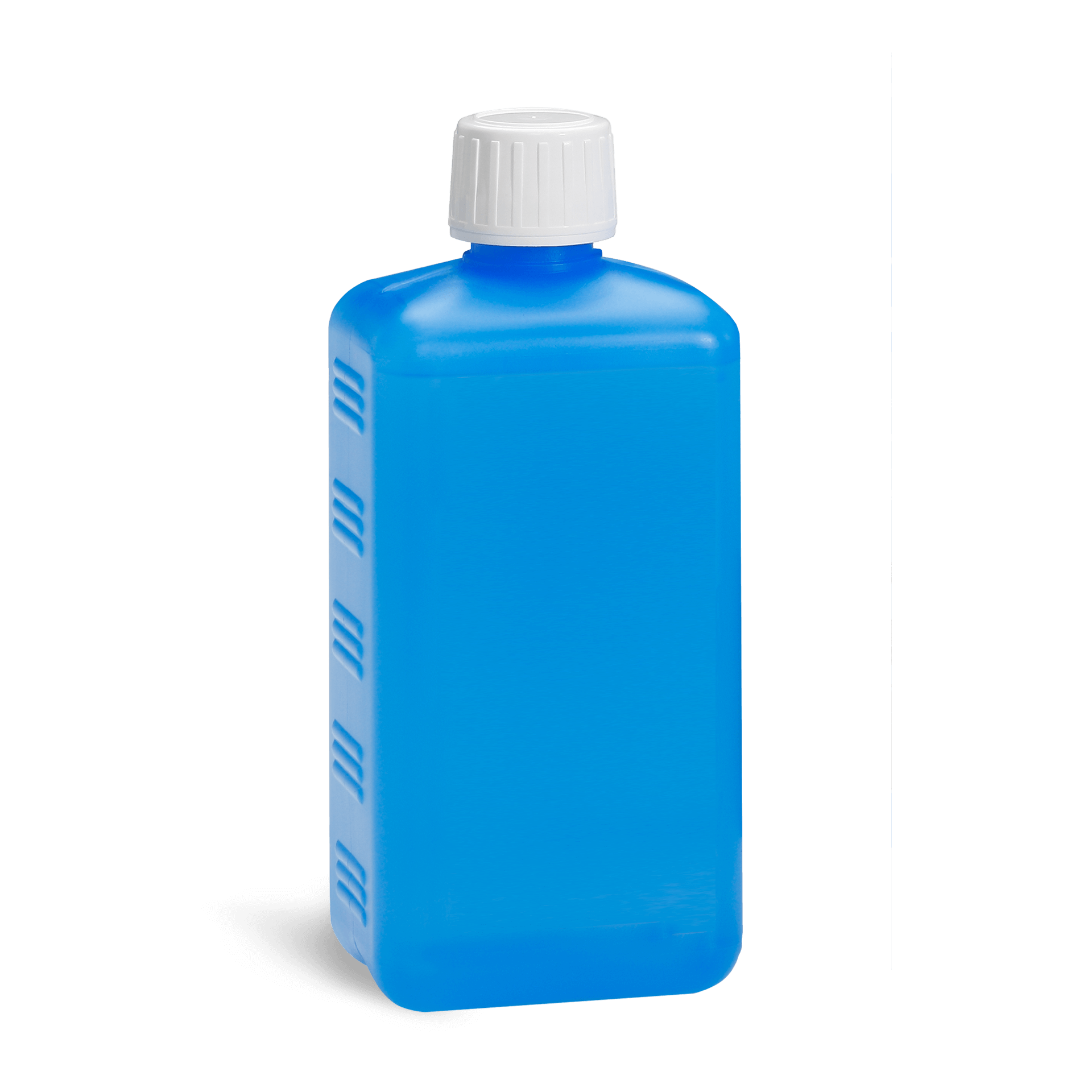 Hygiene Additive (500 ml)
For the Venta Humidifier Original LW15 / LW25 / LW45, Comfort Plus LW25 / LW45, Original Connect
Prevents limescale deposits in the water tray
More efficient evaporation process: 30% higher evaporation
Supports hygienic continuous operation
Extends the service life of your Venta appliance
Good biodegradability
Odourless
Shelf life of up to 30 months; after opening, use within 12 months
For the Venta Humidifier Original LW15 / LW25 / LW45, Comfort Plus LW25 / LW45, Original ConnectPrevents limescale deposits in the water tray More efficient evaporation process: 30% higher evaporation Supports hygienic continuous operation Extends the service life of your Venta appliance Good biodegradability Odourless Shelf life of up to 30 months; after opening, use within 12 months